The thought of being placed on a gurney and cut into, only to remove one of our precious organs to be put into a stranger's body might seem, at first thought, utterly repulsive. But the fact that millions of people all over the world are dying due to organ failure and lack of adequate healthcare resources to survive, should change this perception. So, while going sight unseen into a process of donating an organ may be daunting and overwhelming, it can also be one the most impactful acts we ever do in our lives. Or in our deaths.
My comfort level. My body. My rights... These notions all come to mind before experiencing moral compulsion to give up an organ to place into another human being. While the inalienable attachment to the physical body is a noble pursuit, there is so much more to be gained by looking beyond the immediate. Countless vulnerable people are needlessly dying. They are castigated for their ailments, little cared for by crushing poverty and bureaucracy. In our own modest, but life-saving, way, we can do something about this. We can act. We can donate one piece of ourselves towards something greater: saving the life of a loved one or a stranger. It makes all the difference in the world. That kidney becomes eternal!
I have suggested that each of us dies five times and that the anxiety for each type of death should inspire us. We were not placed on this earth to seek permanency through material objects or plaques with our names on them. Rather, we are to seek to perpetuate life and dignity for others. This will ensure the eternal sanctification of our names, and our souls.
To enable the saving of lives, I have argued in The Atlantic and in a different manner in The Guardian that we should open the market (in a regulated fashion) to incentivize kidney donations.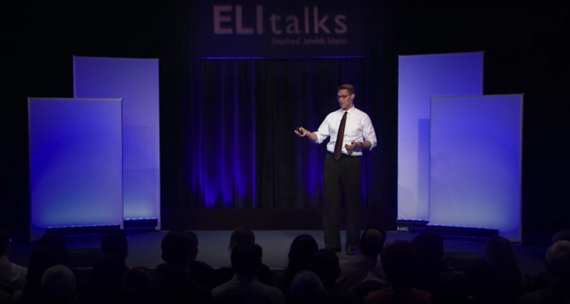 In my recently filmed ELI Talk, I share my journey and my own experiences donating my kidney to a complete stranger. It was not an easy process, but an essential one. In my talk, I propose that this is an act that each of us should consider (donating after life or as living donors). Please share this video with others so, together, we can save lives. "To save one life is to save the world!"
Calling all HuffPost superfans!
Sign up for membership to become a founding member and help shape HuffPost's next chapter