The GOP-controlled North Carolina state Legislature may be on a break, but the thousands of people that crowded into Pack Square in Asheville, N.C., this week for the latest Moral Monday protest showed no sign of quitting.
Authorities placed the total turnout at over 5,000, according to the Asheville Citizen-Times, as demonstrators attended the 14th consecutive weekly rally organized by the North Carolina NAACP and other activist groups around the state. No arrests were reported.
State Republicans passed the divisive voting bill last month, which critics have claimed would disenfranchise minority voters, college students and the elderly by enacting prohibitive identification requirements, shortening early voting days and eliminating same-day registration. Proponents have claimed the legislation is necessary to safeguard the vote, despite any clear evidence that voter fraud is an issue in the state, or anywhere else in the nation for that matter.
Gov. Pat McCrory, North Carolina's first Republican governor in 20 years, has announced plans to sign the bill into law. He was unable to answer key questions about the specifics of the legislation during a press conference last month.
Rev. William Barber, president of the North Carolina NAACP, appeared Monday to introduce some of the 930 people who have been arrested at protests over the past months. The crowd applauded them and chanted, "Thank you" as they walked on stage, according to the Associated Press. Barber then addressed the crowd.
"This is no momentary hyperventilation and liberal screaming match," Barber said, according to AP. "This is a movement."
The NAACP and other liberal groups have announced plans to travel to all 13 of North Carolina's congressional districts for protests over the next few months.
Before You Go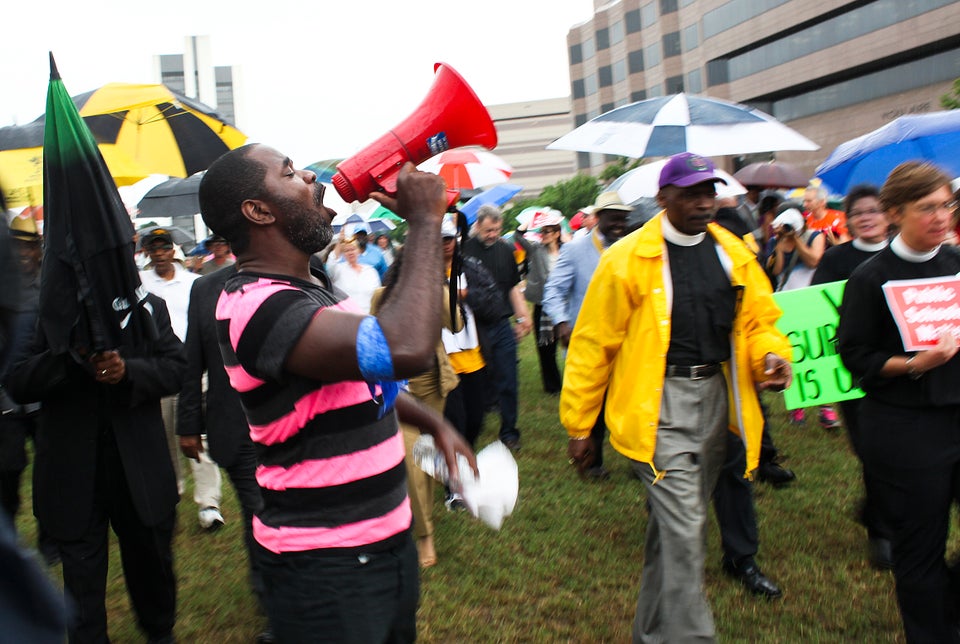 Moral Monday Protests
Popular in the Community