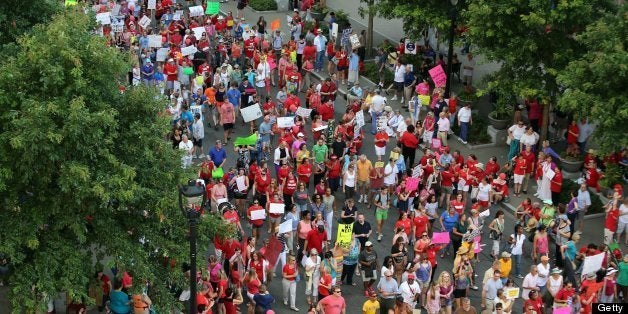 Demonstrators flocked to the state Capitol in Raleigh, N.C. on Monday, turning the 13th consecutive weekly gathering into what authorities called the largest protest yet.
This week's Moral Monday rally against the state GOP agenda came three days after lawmakers left the Capitol for the summer. Without official legislative business, the rally led to little police activity against the type of civil disobedience that has resulted in more than 900 arrests over the past three months. But that didn't stop thousands of protesters from joining together to oppose a number of issues championed by Republicans, who control both chambers of the state Legislature and the governorship.
WRAL reported that educators turned out in droves to denounce a budget adopted by lawmakers and signed by Gov. Pat McCrory (R) last week. The bill didn't include raises for the state's teachers, which are already among the lowest-paid in the country. It also effectively ended teacher tenure, eliminated bonuses for educators with higher degrees and approved a $20 million for "opportunity scholarships" that opponents say looks like a school voucher system.
State Republicans again sought to downplay the significance of the protests, saying Democrats were simply bitter over recent electoral losses.
"The demonstrations are typical of Democrats that have been soundly defeated not only in 2010, but in 2012," Claude Pope, head of the North Carolina Republican Party, told the Charlotte Observer. "You have a Republican majority that is doing exactly what they were elected to do."
Organizers with the NAACP and other groups said they plan to continue the Moral Monday tradition, even though the legislative session is over.
"We are not ending Moral Monday," North Carolina NAACP President Rev. William Barber said. "We are suspending it here and taking it on the road."
A tour of all of North Carolina's 13 congressional districts is set to begin next week in Asheville.
Before You Go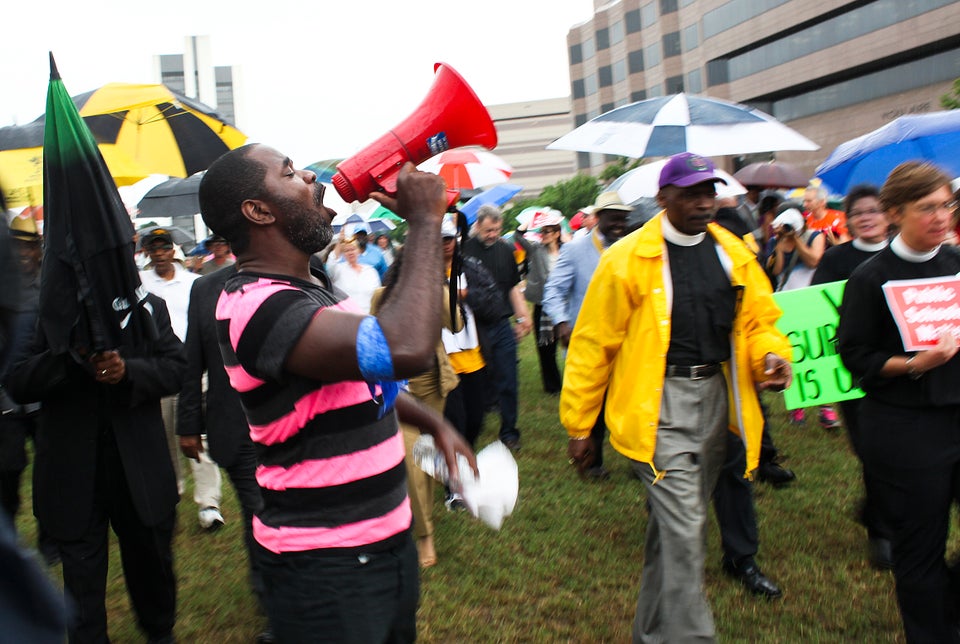 Moral Monday Protests
Popular in the Community