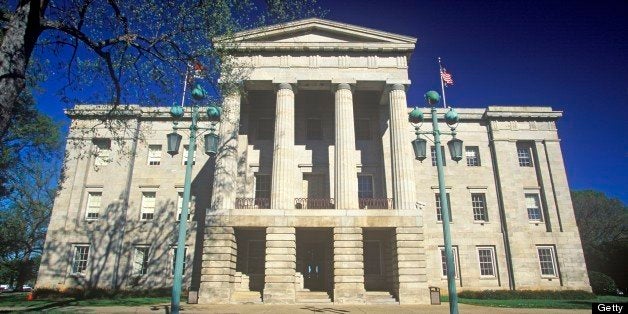 Swarms of demonstrators gathered outside the North Carolina General Assembly building on Monday, fulfilling their promise to continue weekly "Moral Monday" protests against the state's GOP-controlled agenda.
The crowd, which numbered in the thousands, according to the Charlotte Observer, was largely made up of clergy members and other civil rights groups, including the state chapter of the NAACP. As many as 84 people were arrested, WTVD reported, among them Charlotte Observer reporter Tim Funk, who was on hand interviewing demonstrators as part of his coverage of the event. Police said he failed to disperse when asked, though he was reportedly wearing the appropriate media credentials.
The latest edition of the weekly protests came just days after state Sen. Thom Goolsby (R) prodded activists in a column denouncing the gatherings as "Moron Mondays."
"The circus came to the State Capitol this week, complete with clowns, a carnival barker and a sideshow," Goolsby wrote in a Friday op-ed in the Chatham Journal. "The 'Reverend' [and North Carolina NAACP President William] Barber was decked out like a prelate of the Church of Rome (no insult is meant to Catholics), complete with stole and cassock. All he was missing was a miter and the ensemble would have been complete."
Gooslby went on to portray the crowd as "angry, aged former hippies" and members of the "Loony Left" who were "screeching" and "complaining" into microphones.
North Carolina Gov. Pat McCrory (R), the state's first Republican governor in 20 years, has also denounced the protests, calling them "unacceptable" and saying he has no plans to meet with their organizers. He's also accused "outsiders" of being responsible for the demonstrations, saying they're trying to "do to us what they did to [Gov.] Scott Walker (R) in Wisconsin."
Thousands took part in massive protests outside the Wisconsin state Capitol in 2011 in response to anti-union legislation and a number of other Republican agenda items.
Democratic lawmakers in North Carolina have been more supportive of the "Moral Monday" rallies. Rep. G.K. Butterfield (D-N.C.) and former Rep. Bob Etheridge (D-N.C.) both joined the protest this week, according to WRAL. Butterfield addressed the crowd outside the General Assembly, calling their effort "a widespread movement that is gaining momentum."
"The nation is watching," said Butterfield.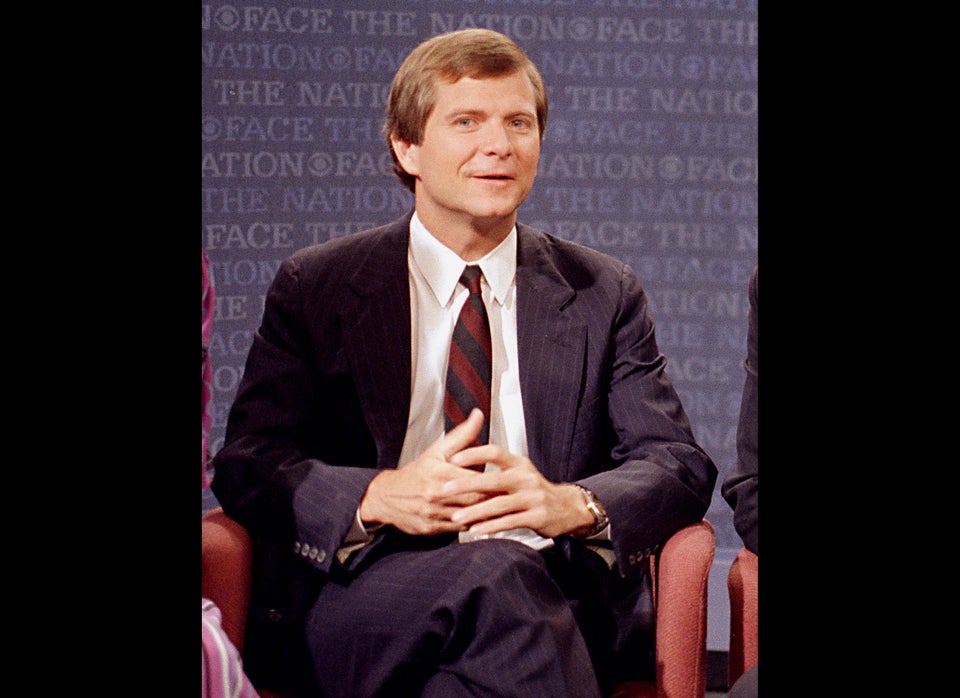 Below-The-Belt Political Attacks
Popular in the Community