More than 100 protesters, two-thirds of them women, were arrested Monday at the 11th consecutive weekly rally on the grounds of the North Carolina state Legislature in Raleigh. With total arrests now passing 800, the list of issues continued to grow this week, touching heavily on Republican efforts to restrict abortion rights and the recent not guilty verdict passed down in the trial of George Zimmerman, the Florida man who killed unarmed teen Trayvon Martin in 2012.
The latest demonstration comes just days after Republicans in the state House pushed through an anti-abortion measure that had been tacked on to an unrelated motorcycle safety bill. The state Senate is expected to take up the legislation this week, and Pat McCrory, the state's first Republican governor in 20 years, has said he'll sign it despite a campaign promise to oppose new abortion restrictions. The bill would ban sex-selective abortions and threaten to close most of the state's abortion clinics.
WRAL reports that women were on the front lines of Monday's protests, which have been organized by the North Carolina NAACP and other groups that have expressed concerns that Republicans, which control both chambers of the state Legislature as well as the governorship, are taking the state in the wrong direction. Previous rallies have focused on controversial cuts to unemployment insurance, a voter ID proposal and the rejection of Medicaid expansion under Obamacare, among other issues.
Rev. William Barber, head of the North Carolina NAACP, was also in attendance this week to discuss the Zimmerman trial. He had been at the NAACP national convention, but had returned for what he said was his "own personal renewal." In a speech to the crowd, he said he felt the need to discuss the implications of Martin's death.
"The thing that became clear to me, through all the anger and hurt I was feeling for the lesser value the racialized Southern culture places on black life, is that I needed to come home to talk to my other kids, and I needed to be here with you," he said. "When you are hurting, you need to be around some people who still believe in the possibility of us being one people."
While McCrory has taken the brunt of criticism for the state GOP agenda, on Monday he suggested that the protests might be a sign of good leadership.
"I have stepped on toes in my first six months in office of the right and the left and the media," he told CNN. "Maybe that means I'm doing something right."
Before You Go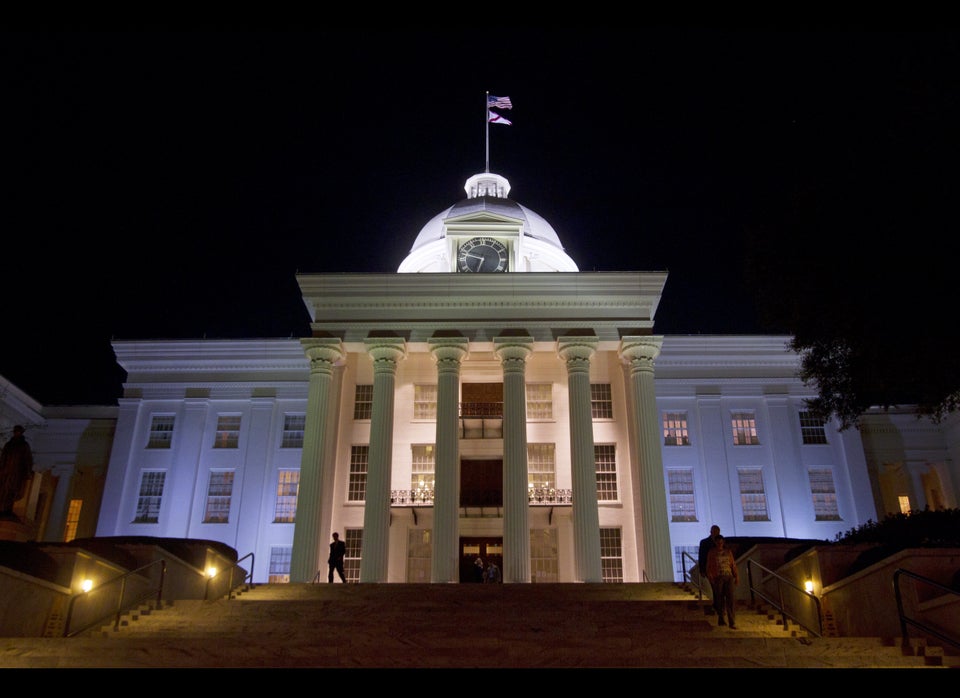 U.S. State Capitol Buildings
Popular in the Community