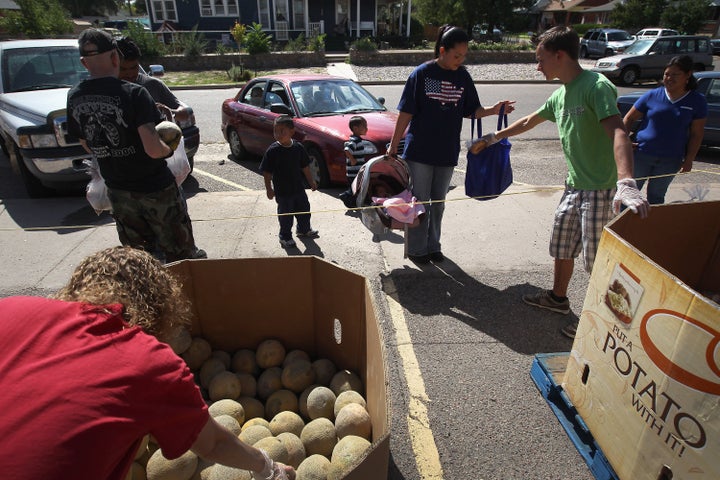 Millions of Americans are currently weathering the effects of a slow economic recovery. Many Chinese, meanwhile, find themselves struggling less to keep their families fed, according to a recent Gallup report.
Though the U.S. economy is technically in a recovery, Americans' incomes have declined more since the recession's end than they did during the downturn. Nine in 10 Americans say they don't expect to get a raise that will be enough to compensate for the rising cost of food and fuel, according to an American Pulse survey.
There's one area where Americans are struggling less: Eleven percent of Americans said they had trouble affording housing in the last 12 months, compared to 16 percent of Chinese, according to Gallup. Still, the share of Americans struggling to find housing is growing; in 2008, five percent of Americans said they struggled to pay for adequate housing.
The Gallup poll's distinction between American and Chinese lifestyles comes after the Senate passed a bipartisan bill targeting what they call Chinese currency manipulation. U.S. critics claim that Chinese officials have undervalued their currency, giving the country a trade advantage and hurting U.S. job creation.
Popular in the Community