The survey also showed the New York Times, Washington Post and the broadcast television networks faring better than Trump in trustworthiness. But the poll, conducted by Survey Monkey and published by Axios, also illustrates the stark political divide in the U.S.
The poll, conducted between last Thursday and Monday, showed that 50 percent of American adults trust CNN more than Trump, with 43 percent favoring the president. Trump posted his disparaging CNN tweet on Sunday.
The poll also found that by a nine-percentage-point margin, American adults trust the Post and the Times ― lumped together ― more than Trump. And ABC, CBS and NBC are more trusted by an 11-point margin over the president.
In the Trump-CNN battle, though, Republicans and Democrats are on completely different pages. The poll reported that 89 percent of Republicans in the survey trust Trump over CNN, with only 9 percent favoring media outlet. Among Democrats, the results are even more one-sided ― 91 percent give CNN the trustworthiness nod, with just 5 percent choosing Trump.
Among political independents, 55 percent said CNN is more trustworthy while 40 percent put more stock in the president than the news network.
Jon Cohen, Survey Monkey's senior vice president for research, told Axios that Democrats shouldn't be fooled into thinking that Trump's tweets are distancing him from his Republican base. On the other hand, Cohen warned that Republicans should worry about Trump's standing among independents.
"Not only do most Republicans approve of [Trump's] use of Twitter, but asked to describe those tweets, the No. 1 mention among the GOP is 'truthful,' with 'entertaining' in second place," Cohen told Axios.
But he added: "Fully three-quarters of pure independents (those that don't lean one way or the other) disapprove of Trump's tweeting, and their top three descriptors for it are 'undignified,' 'mean,' and 'dishonest.'"
The poll surveyed 4,965 adults online and has an error margin of +/- 2.5 percentage points for its results for all American adults.
The survey comes on the heels of a similar poll published Monday that showed both Trump and, even more so, the media struggling on the trust issue.
In the NPR/PBS Newshour/Marist College poll, more than two-thirds of American adults ― 68 percent ― said they trust the media "not at all" or "not very much. The figure for Trump was 61 percent.
The survey was conducted June 21-25 of 1,205 adults, and has an error margin of +/- 2.8 percentage points.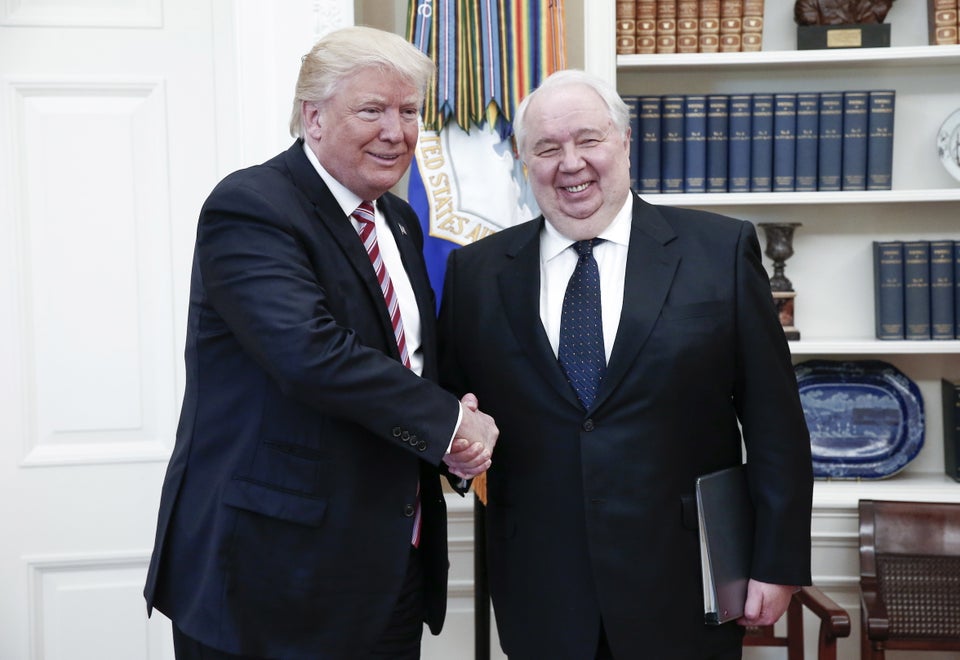 Donald Trump Meets With Russian Officials
Popular in the Community