U.S. Attorney Eric Holder's announcement that the Department of Justice will let Colorado and Washington's recreational marijuana laws go into effect couldn't have come at a better time because a new nationwide survey indicates that more Americans are getting high.
The Substance Abuse and Mental Health Services Administration's survey found that marijuana use has been on the rise for the past five years and is the most commonly used illicit drug for the 24 million Americans who use illicit drugs.
Between 2007 and 2012, marijuana use increased from 5.8 percent to 7.3 percent among Americans age 12 and older. The number of people who responded that they use marijuana daily or almost daily also increased to 7.6 million users in 2012.
Daily or Almost Daily Marijuana Use in the Past Year and Past Month among Persons Aged 12 or Older: 2002-2012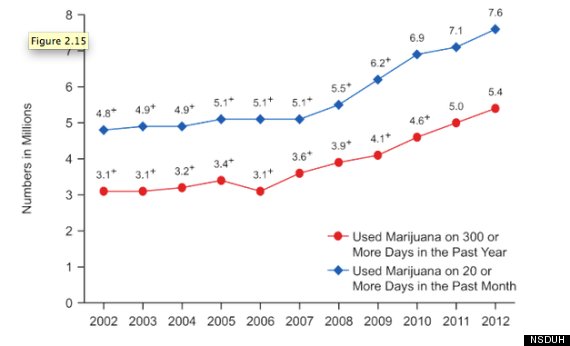 But while marijuana use nationwide has been on a steady rise, the National Survey on Drug Use and Health survey did find that the rate of marijuana use among youths age 12 to 17 had declined slightly to 7.2 percent last year compared to 2011, with some disparities between males and females. Among males, the rate declined from 2011 and has been on the increase for females since 2007.
Past Month Marijuana Use among Youths Aged 12 to 17, by Gender: 2002-2012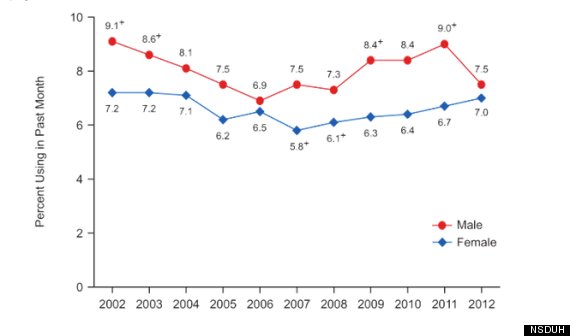 Seventy-thousand people age 12 years old and older were surveyed for the report, which also looked at drug and alcohol abuse.
Voters in Colorado and Washington legalized recreational marijuana use last November, while 21 other states and the District of Columbia have approved marijuana for medical use.
Before You Go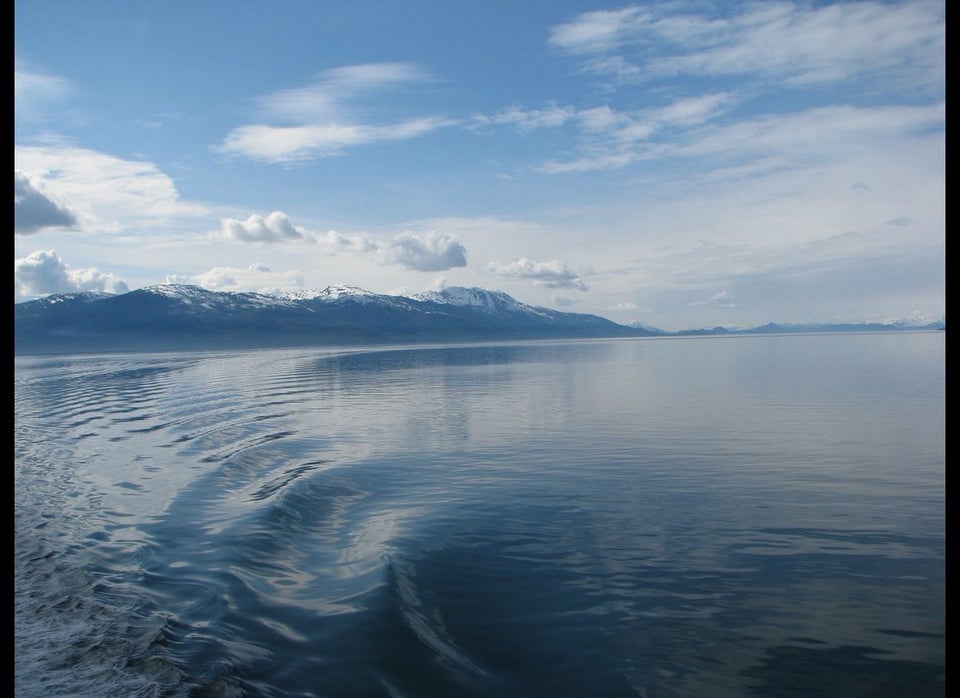 Legal Marijuana Across The U.S.
Popular in the Community