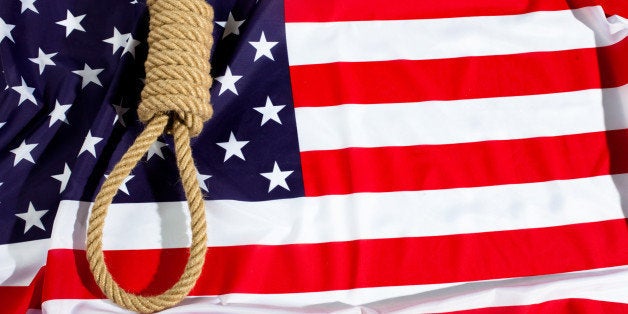 Not so long ago, the few groups working to achieve criminal justice reform were almost entirely traditional representatives of civil liberties or of prisoners' families. Conservative political groups were solidly in the "tough on crime" camp, and the only disagreement came on which of them most merited that label.
Times have changed, however, and now some of the rhetoric and positions issuing from some of the most conservative groups and political activists have started on some criminal justice issues to sound a lot like what you might expect from the ACLU.
Consider a recent blog entry for the libertarian Reason magazine on the latest Conservative Political Action Conference, held earlier this month outside Washington, D.C. The annual event draws a wide range of conservative activists, organizations and politicians (Donald Trump drew headlines this year by being the only Republican presidential contender to skip it).
Many of the conservative advocates for criminal justice reform argue that policy in the area needs to be not just tough, but "tough and smart." Besides sticking with core conservative values like the value of protecting public order and life, they urge adoption of pragmatic lessons learned as to what works and what doesn't in preserving those values, and urge reforms they see as in line with further conservative goals, such as responsible budgeting and limiting the size of government.
In one of two criminal justice reform sessions at CPAC 2016, two conservative activists debated the hardline law-and-order sheriff of Milwaukee County, Wisconsin. The conservatives expressed admiration for the police official's record in fighting street crime, but also argued that changes such as channeling more drug offenders away from prison and towards rehabilitation would be both less expensive and more effective.
Pointing to recent statistics, they also noted many states -- often led by conservative governors and legislatures -- have achieved reductions in both crime and incarceration rates after revising the harshness of their sentencing laws. Texas, for one, has been able to close three state prisons and avoid $2 billion in new prison construction costs by spending less than $300 million to expand rehabilitation programs and limiting mandatory sentences to just the most violent or repeat offenders. One criminal reform activist noted the value of local flexibility on crime policy, pointing out the government which sets policy for federal prisons also runs the postal system.
At the federal level, Senators backing a sentencing reform bill (S. 2123) intended to reduce current levels of incarceration by, among other things, reducing some mandatory minimums to set lighter penalties and afford judges greater leeway in sentencing for lower-level drug crimes, includes both liberal Democrats and conservative Republicans. Its lead sponsor, Judiciary Committee chairman Charles Grassley (R-IA), noted the bill was based on reforms made in Texas, which increased rehabilitation, cut crime rates and lowered public spending on corrections.
Christopher Zoukis is the author of College for Convicts: The Case for Higher Education in American Prisons (McFarland & Co., 2014) and Prison Education Guide (Prison Legal News Publishing, 2016). He can be found online at ChristopherZoukis.com, PrisonEducation.com and PrisonLawBlog.com
REAL LIFE. REAL NEWS. REAL VOICES.
Help us tell more of the stories that matter from voices that too often remain unheard.