You wouldn't sit down to dinner at your favorite restaurant and order a stick of butter a la carte. You're too smart for that -- you know there'd be lots of calories and little nutrients and, most of all, lots and lots of fat.
But some of the cheesy entrees and meaty meals you're ordering are packed with just as much fat -- or more. There's a total of 92 grams of fat in a stick of butter, much more than the maximum amount recommended for an entire day on a healthy diet.
The Dietary Guidelines For Americans recommend limiting fat intake to 20 to 35 percent of your daily calories. (A gram of fat provides 9 calories.) For a 2,000-calorie-a-day diet, that means anywhere from 44 to 78 grams of fat a day won't push you over the edge. Most Americans don't have to worry about not getting enough fat; in fact, our diets are too heavy in saturated and trans fats and skimpy on the healthy, unsaturated kind, found in good-for-you foods like fish, olive oil and nuts.
Unfortunately, it's too easy to find foods -- especially on the menus of your favorite chain restaurants -- that trample those daily fat recommendations in one fell swoop. Here are seven of the worst offenders. Let us know in the comments what other fat traps you've spotted -- or even eaten!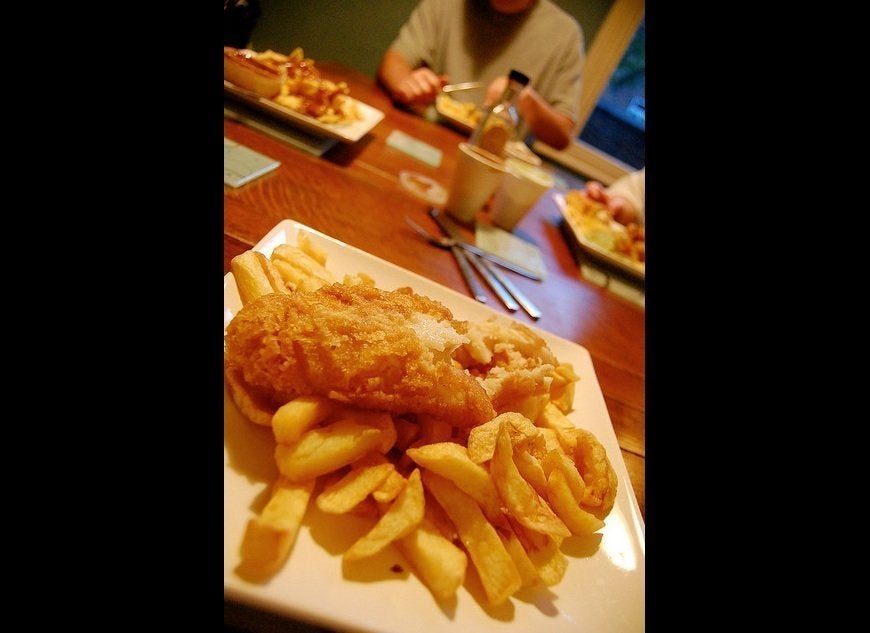 Foods With More Fat Than Butter
Popular in the Community