METRA OUTRAGE CONTINUES It turns out that the Metra employee for whom House Speaker Michael Madigan was trying to obtain a raise was already collecting a $60,000 public pension at the time, the Chicago Sun-Times reports. So no in addition to patronage, cronyism, influence-peddling and a $718,000, taxpayer-financed payout to buy silence about it, the pension reform debate has found its way into the Metra scandal. This has become quite a window into the culture of job creation among the politically connected class of Illinois. More explanation here.
2014: DILLARD, DALEY DUEL; A WIN FOR QUINN Suburban Republican gubernatorial candidate Kirk Dillard and Chicago Democrat Bill Daley both made the Metra affair part of their campaigns this week, and their opinions highlighted their suburban/city perspectives. Daley wants the governor to take over control of the three Chicago-area transit authorities. Dillard says that would mean more power for Chicago Democrats to funnel more money to the Chicago Transit Authority at the expense of suburban Metra and Pace. Meanwhile, Comptroller Judy Baar Topinka says her office must abide by Gov. Pat Quinn's suspension of lawmaker paychecks. That's likely to score more points for Quinn among voters, who overwhelmingly supported his suspension of pay for himself and the General Assembly until a pension reform bill is passed. I explain on our 2014 blog today.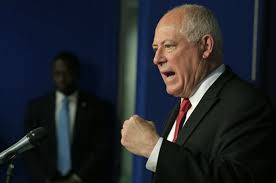 JOIN THE TAX DEBATE As noted yesterday, the debate over whether Illinois should adopt a progressive income tax system is really heating up. Is a graduated tax system in which the wealthy pay a higher rate a more fair system or is it a way to stealthily raise taxes and give state government more money to spend? And how will the state balance its budget in 2015 if our tax rate falls from 5 percent to 3.75 percent (eliminating roughly $6 billion in state revenue) as currently scheduled? Join us and the Citizens Club of Springfield at our tax forum on Aug. 15 in Springfield when two experts with different perspectives on Illinois' income tax future debate the issue. Ralph Martire of the Center for Tax and Budget Accountability and Ted Dabrowski of the Illinois Policy Institute will discuss the pros and cons, respectively, of a progressive tax system. This promises to be a spirited debate on a topic you'll be hearing a lot about between now and November 2014. Find out more here. Can't be in Springfield for the event? Click here for links to more background on the progressive tax effort.

JOBLESS IN ILLINOIS Journalist and Galesburg native Scott Reeder needs only to look around his hometown for evidence of Illinois sharp decline in the job market. Empty, decaying factories from major makers of lawn mowers, appliances, boat motors and metal buildings mar the landscape of Galesburg. Reeder recounts how a recent family vacation to the American West served as a reminder why Illinois continues to hold the second highest unemployment rate in the nation. He's got some potent observations on how Illinois is making itself obsolete in the modern job market. Read it here.
LAWSUITS HAMMER SMALL BUSINESS Speaking of jobs and business in Illinois, Illinois lawsuit watchdog Travis Akin sounds off today on the negative effect Illinois' lawsuit-friendly civil courts have had on small businesses in the state. Fending off lawsuits has become a normal part of operations for these businesses, many of which are looking to more business-friendly states. Akin explains here.
CARTOON FLASHBACK Illinois' less-than-friendly business climate was the topic of this cartoon by Chicago Tribune cartoonist Scott Stantis a few months back. Unfortunately, unemployment figures continue to prove it true.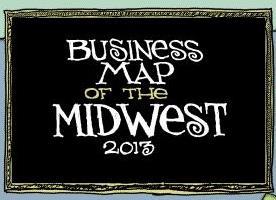 TWEET OF THE DAY As noted above, Comptroller Judy Baar Topinka on Thursday said her office didn't have the authority to issue lawmaker paychecks without authorization from Gov. Pat Quinn. Topinka wasn't happy about it, "Let me be clear, this is no way to run a government," Topinka said. "Threats, blackmail and inertia may be good theater, but it makes us look ridiculous and it takes away from our ability to get things done. I think it's time for leaders to lead." Topinka is one of the most colorful and outspoken characters in state government. She's known for her love of garage sales, playing the accordion and never being far from a giant cup of coffee. Thus we offer this amusing tweet from the humorous (and anonymous) IL Fakehouse News twitter account:

MAKE IT FAIR If our lawmakers knew they would face strong challenges every election cycle and didn't have a captive audience of hand-picked voters in their districts, they have made smarter decisions about managing the state's pension system. Instead, they carved up friendly districts that made their party affiliation far more important than their voting record at election time. We want to stop the gerrymandering that has set the tone of Illinois politics and driven the state into the financial abyss. We need your help. Find out more about the Yes for Independent Maps effort and how you can get involved. It's the biggest reform of all in Illinois government and we can't expect any help from lawmakers making it happen. Join us!
TOP 5 We've got links to the state's 5 best news and views offered up today. You'll find links to and summaries of many more in the Daily Tip-Off section of our website.
5. Regional transit in Illinois needs some fixing at the top. (Chicago Sun-Times)
4. Pat Quinn signs off on a third Chicago airport, this one to be built in Will County. (NBC Chicago)
3. Retired city works filed a class-action lawsuit to save their health-care subsidy. (Chicago Sun-Times)
2. Although she doesn't agree with Pat Quinn's measure, Illinois comptroller Judy Baar Topinka upheld the suspension of legislators' pay. (Illinois Watchdog)
1. Despite strong outside pressure, CPS is standing firm on the budget cuts in the current budget. (Chicago Tribune)
Calling all HuffPost superfans!
Sign up for membership to become a founding member and help shape HuffPost's next chapter