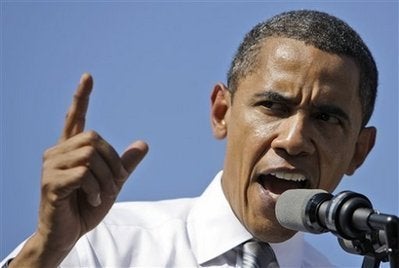 Democrat Barack Obama leads Republican presidential nominee John McCain in battleground states of Ohio, Pennsylvania and Minnesota, according to new polls.
Obama, an Illinois senator, leads 49 percent to 42 percent among Ohio voters, according to a Columbus Dispatch poll of 2,262 likely voters released yesterday.
The survey, conducted Sept. 24 to Oct. 3, shows a change from a poll by the newspaper before the parties' nominating conventions, when McCain had a single percentage-point advantage. The state is crucial to the Arizona senator's campaign, because no Republican has won the presidency without carrying Ohio.