Earlier this year, Jimmy Fallon was bestowed the highest honor that a popular ice cream franchise can bestow: his very own Ben & Jerry's flavor.
Since then, we've seen more ridiculous Ben & Jerry's flavors than we could even dream up. One real one being "Schweddy Balls," a callback to a classic Alec Baldwin "SNL" sketch, and one fake "Arrested Development" themed flavor we only wish was real.
So we figured, why stop there? We added a few more flavors (including some excellent submissions from you, our dear readers) and are looking for more would-be "rejected" Ben & Jerry's flavors to add to the mix. See what's been done below and then submit your own by uploading it to the slideshow or emailing it to us.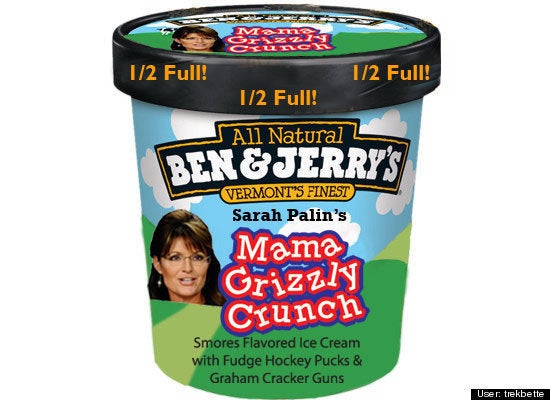 Rejected Ben and Jerry's Celebrity Flavors
Related
Popular in the Community