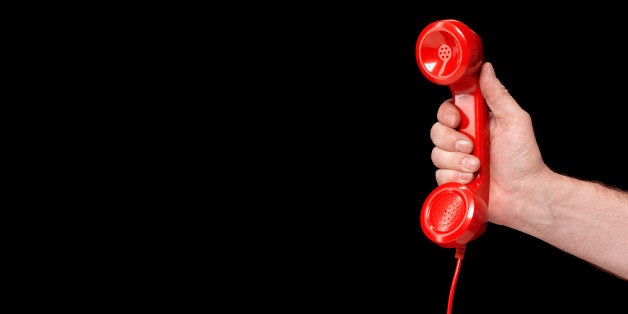 No person who suffers an alcohol or drug overdose or other life-threatening condition should die because of fear of criminal charges. It is within Delaware's best interests to encourage reporting dangerous situations where they occur as not only does it save lives, but it also allows those persons saved to seek the treatment and assistance needed to regain a healthy lifestyle and be productive citizens and neighbors. This Act shall be known as the Kristen L. Jackson & John M. Perkins, Jr. Law. On January 31, 2012 Kristen L. Jackson passed away at the age of 23 years old. On May 5, 2011, John M. Perkins, Jr. passed away at the age of 30 years old. If the Good Samaritan 911 Law had been in effect the outcome may have been different. We hope in passing this law that it will save other parents from the pain their parents have endured. -- Sen. Cloutier
In July 2013, Senate Bill No. 116 passed in the Delaware State Senate making Delaware the 14th state to enact a 911 Overdose Good Samaritan Law. Delaware's bipartisan bill was not held hostage by the fear that drug dealers would escape punishment. Delaware's Law passed because those in the state of Delaware believe that no person should die because of fear of criminal charges.
When limited protection is attached to 911 Overdose Good Samaritan Laws, young people in particular are still afraid to call 911. N.Y. State for example, is choosing who may seek lifesaving emergency treatment.

An opposition letter on behalf of the N.Y. State District Attorney Association, dated June 6, 2011, was presented to the assembly and blocked the original N.Y. bill. In essence, the DAs in N.Y. believe that it is more important to prosecute than to save lives. They have decided that only certain individuals may seek life-threatening emergency care without fear of criminal charges. The New York State Assembly was persuaded that law enforcement needed a life line and not the people of N.Y., especially not the people of N.Y. that may be marginalized; those with addiction and in need of treatment who may be on probation, parole or on an outstanding drug warrant.
Overdose has become the number one accidental killer in the United States. In fact not only is overdose on the rise in young people, it is on the rise in all age groups including baby boomers and the elderly. Individuals do not realize how easy it is to get into an overdose situation. Mixing prescription drugs with alcohol is taking a chance and using mixed illegal drugs with alcohol recreationally may be the last toxic cocktail before death. Whereas older adults may seek emergency care when using legal drugs like prescriptions and alcohol, underage children and young adults do not -- as most drugs and alcohol that they experiment with are illegal. Furthermore, it is reported that most people overdose in the presence of family or friends that could have called for help, but did not recognize the signs of overdose, hesitated to make a call or were afraid of criminal prosecution.
At this point everyone needs a refresher course on the dangers of drug and alcohol abuse as well as what to do in a drug emergency. Schools may have had some form of drug prevention classes in the past but with nationwide budget cuts, programs have been lost. Without money for a public education component people are unaware of the true risks. Many states do have free awareness materials such as the free English/Spanish poster developed in conjunction with the N.Y. limited law available here, but these materials are not regularly distributed or publically posted.
Pharmacies are beginning advertisement campaigns for safe prescription drug use, state health departments are trying to get the word out with palm cards and posters but we need more states to enact 911 Overdose Good Samaritan Laws that protect all. It is in our best interest.
I urge parents to get the courage that the parents of Delaware had; parents such as David Humes, who lost his 24-year-old son Greg to an overdose. A call for emergency help was not made. Instead, Greg was driven to a hospital and left in the parking lot. By the time he was found, it was too late. Greg was dead. Yet as grief-stricken as David Humes was, he and four sets of parents testified at the Delaware Senate Floor and the bipartisan bill, SB 116 was passed. With the help of the school nurses association, parents also launched a grassroots awareness campaign so other parents would not suffer the same loss.
We all need the strength and determination that the parents from Delaware had to pressure their state to act. We can make a difference. We can enact good, fair bipartisan 911 Overdose Good Samaritan Laws to protect ALL in need of life saving emergency care.
It should not be a crime to call 911 when in a life threatening emergency.
REAL LIFE. REAL NEWS. REAL VOICES.
Help us tell more of the stories that matter from voices that too often remain unheard.