While you're trying to choose between the Sexy SpongeBob costume and Sexy Pizza Rat, I thought I'd give you some better alternatives. Why? Because your family keeps you busy and these hot Halloween costumes for moms are so DIY, you'll be ready in minutes. So sit down with a bottle of "Kids Changed Their Minds About Their Costumes 12 Times" Merlot and choose from these super-sexy options.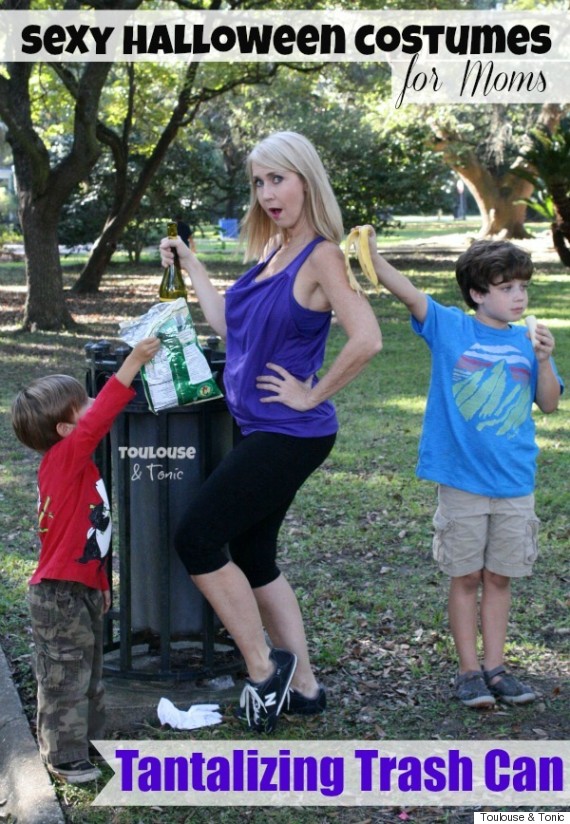 With all the sexy costumes out there, Halloween has become the trashiest holiday around -- but this year, nobody will be trashier than you in our Tantalizing Trash Can costume. Yoga pants starting to smell? Don't toss them, just put them on again and add our purple "athleisure" top that's loose enough to hide all the garbage you've been eating. You'll need to add your own banana peel and empty bag of chips, but the kids come with the costume if they don't stop fighting right this minute.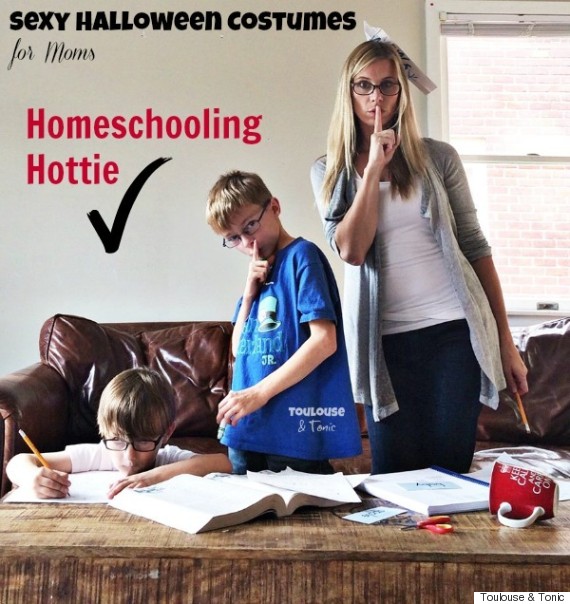 What's her naughty secret? She'll never tell, and neither will you when you're wearing our Homeschooling Hottie costume. No need to study the sexy features of this outfit -- you'll ace the test in our comfy three-piece stretch ensemble, complete with paper airplane for your head and a pair of reading glasses that look like they're borrowed from the school librarian, except you are the school librarian, the cook, the janitor, the teacher, the principal and everything else. Accessorize with your own feeling of utter chaos and a group of kids who don't listen to a word you say.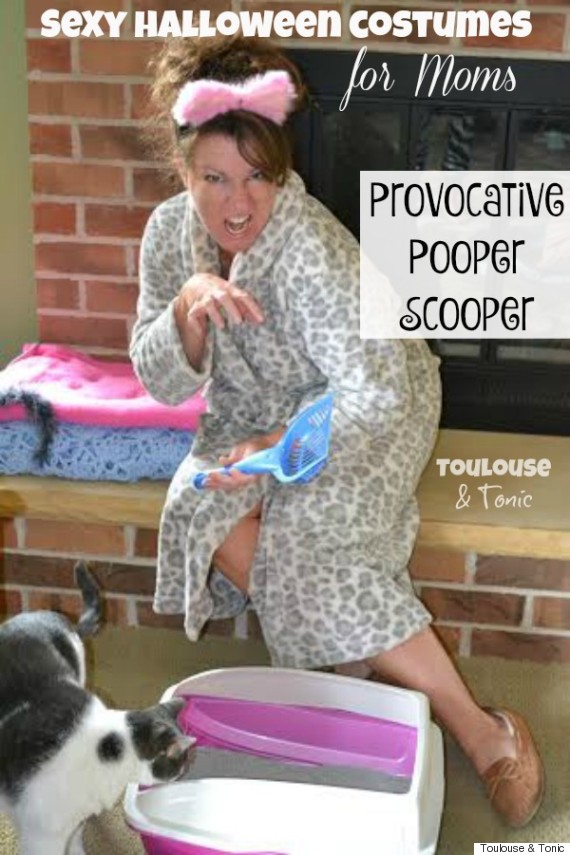 You're not a crazy cat lady, you're a purrrrfect little pussycat when you wear our Provocative Pooper Scooper costume. You'll go into a feline frenzy when you're wrapped in our polyester Cheetah-print robe, with our pink fuzzy cat ears playfully perched on your head. Accessorize with your own matching pink pooper scooper, and every dawg in the neighborhood will be scratching at your door.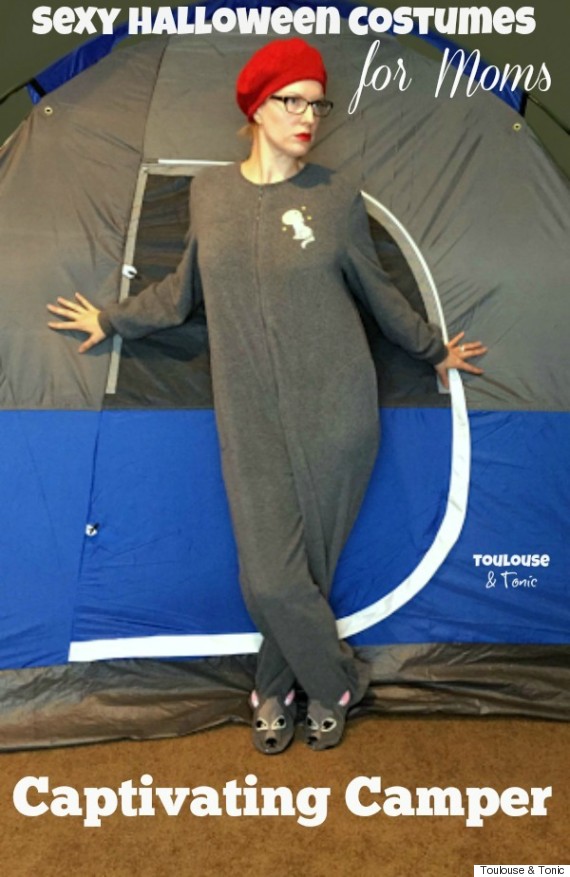 Who's inside that tent? You know you want to slip inside and see. Uh-oh, it's just your kids -- so go back to setting some campfires ablaze when you walk the wilds in our new Captivating Camper ensemble. Earn your badge in this campfire cutie costume that includes a wanton wolf onesie, a raspberry beret and a mom determined to show you how to make Halloween what it used to be.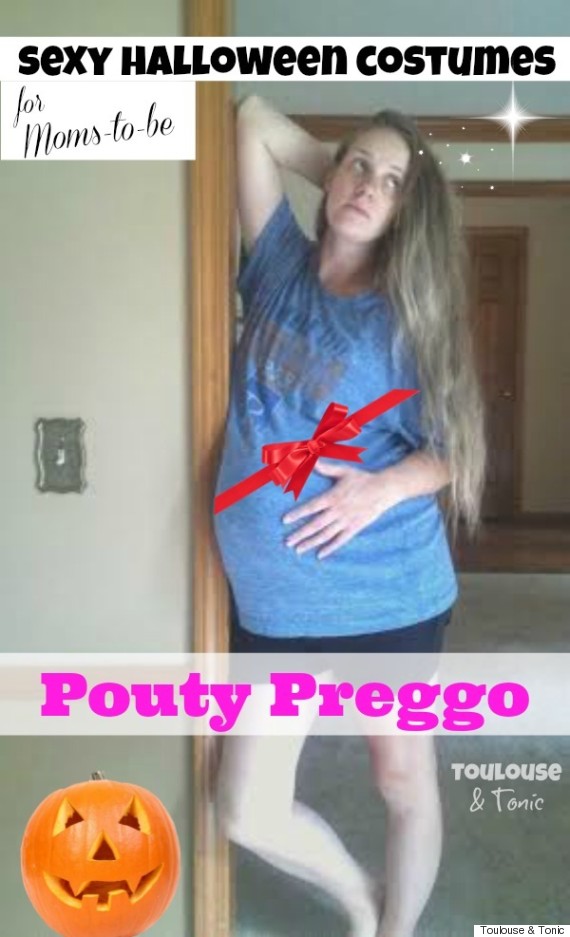 Don't have any preconceived notions about how sexy you can be when you're 8 1/2 months pregnant. Plenty sexy, when you wear our Pouty Preggo costume! This giant blue tee and stretchy shorts are the same ones you've been wearing for five days in a row, but we'll send you a red bow to tie across your bloated belly. Top this ensemble off by crying at the drop of a hat when you get pudding on your shirt. Only available in XL.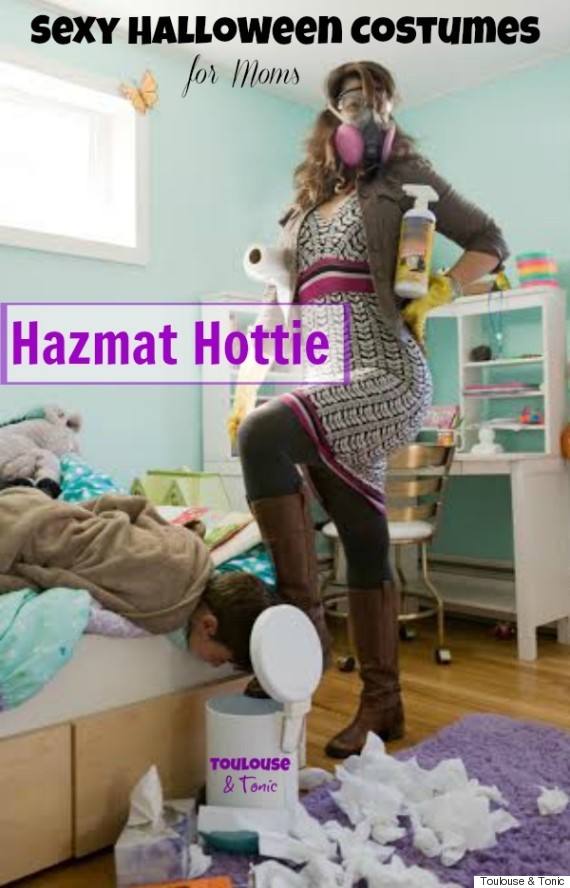 Working with hazardous material can leave you exposed to some pretty nasty stuff, but nothing's as nasty as you in our Hazmat Hottie costume. Your kids might have the flu, but you got dat ass! So bend over and pick those tissues up ever so slowly. This deluxe costume comes with our Papilloma Purple mask, dress and a bunch of wadded-up tissues that might be carrying something.