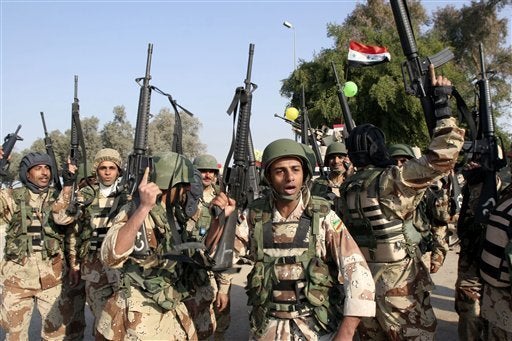 More than 1,000 Iraqi soldiers and policemen either refused to fight or simply abandoned their posts during the inconclusive assault against Shiite militias in Basra last week, a senior Iraqi government official said Thursday. Iraqi military officials said the group included dozens of officers, including at least two senior field commanders in the battle.
The desertions in the heat of a major battle cast fresh doubt on the effectiveness of the American-trained Iraqi security forces. The White House has conditioned further withdrawals of American troops on the readiness of the Iraqi military and police.
The crisis created by the desertions and other problems with the Basra operation was serious enough that Prime Minister Nuri Kamal al-Maliki hastily began funneling some 10,000 recruits from local Shiite tribes into his armed forces. That move has already generated anger among Sunni tribesmen whom Mr. Maliki has been much less eager to recruit despite their cooperation with the government in its fight against Sunni insurgents and criminal gangs.
Popular in the Community