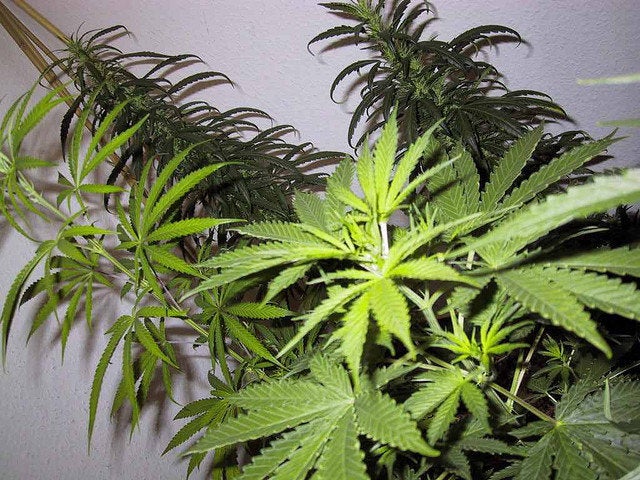 Chicago police arrested seven men and found an estimated $33 million in cannabis, weighing more than 12,000 pounds, from a West Side warehouse during a bust conducted Monday afternoon.
According to a news release, narcotics unit officers were led to the warehouse, located on the 1000 block of South Kolmar Avenue, after they received a tip about a drug trafficking organization that was linked to multiple street gangs, in addition to storing and distributing massive amounts of narcotics. Monday, police observed a cargo van leaving the grounds which, upon further investigation, contained nearly 2,500 pounds of marijuana.
The warehouse contained 9,800 more pounds of cannabis, as well as seven vehicles, a rifle and a handgun that were "connected with the illicit activity," according to police.
Seven men were charged with possession of more than 5,000 grams of cannabis in connection with the investigation, one of whom, 37-year-old Manuel Sanchez, also faces a trafficking charge. The men are currently being held on bonds ranging from $300,000 to, in the case of Sanchez, $600,000.
Popular in the Community