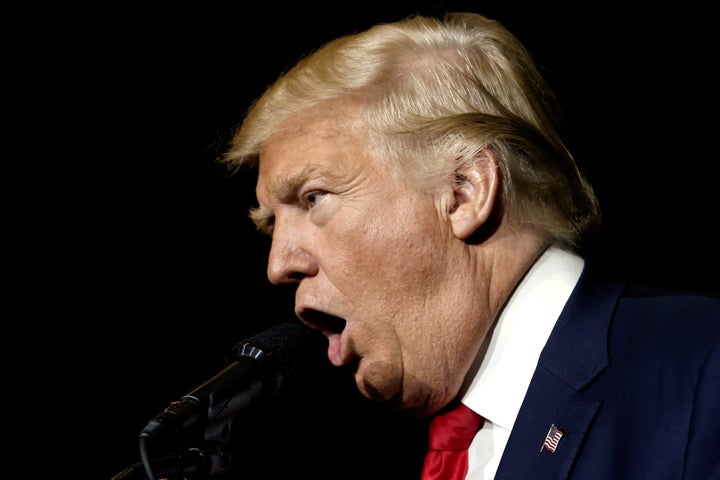 Christian women across the country are banding together to send a strong message about Donald Trump's misogyny.
More than 700 Christian clergy and lay leaders have signed a letter that strongly condemns the abusive remarks Trump has made towards women.
"As Christian women we are appalled by Republican presidential nominee Donald Trump's recorded remarks that disparage women and condone sexual assault," the letter reads. "We urge all religious leaders to preach, teach and help their communities heal from the twin sins of sexual violence and misogyny."
The campaign was organized by Rev. Jennifer Butler, CEO of the faith-based advocacy group Faith In Public Life Action Fund and was signed by a number of prominent Christian theologians and writers, including the author Rachel Held Evans, Auburn Seminary's Rev. Dr. Katharine Rhoades Henderson and Union Theological Seminary's Dr. Serene Jones.
Rev. Dr. Susan Brooks Thistlethwaite, a professor at the Chicago Theological Seminary, is one of the women who signed the letter. She told The Huffington Post that she wanted to add her voice to this chorus of Christian women who are confronting Donald Trump's "blatant manipulation of the Christian faith for political ends."
"He 'found Jesus' just as he was being nominated as the Republican presidential candidate, and that's only one example," she told HuffPost in an email. "Given his sexually aggressive behavior toward women, in his own words, this is an insult to the Christian faith itself."
"This is an insult to the Christian faith itself."
Rev. Thistlethwaite said that she had anticipated that sexism would play a role in this election cycle. But never in her "wildest imagination" did she think it would be this "horrific."
"It is as though the underbelly of violence against women has been not only exposed in the candidacy of Donald Trump, but also the blatant misogyny that supports it."
The Faith in Public Life letter comes soon after a leaked 2005 "Access Hollywood" video captured Trump on a hot mic bragging about being able to sexually harass because he was a "star." This week, several women came forward alleging that Trump had assaulted them. The candidate has denied these latest allegations. He dismissed the banter caught in the video as "locker room talk."
Several prominent Christian leaders have stood by Trump despite his vulgar comments on the tape, but for others, the video and the recent accusations of assault could be the last straw. Over the past few days, a leading evangelical website, an evangelical theologian, and a member of Trump's own evangelical advisory council have issued harsh condemnations of the candidate's attitude towards women.
The Faith in Public Life letter goes one step further. Not only does it condemn Trump's callous attitude toward sexual assault, it also calls out those Christian leaders who don't understand that Trump's comments can't simply be dismissed as "locker room talk."
Pat Robertson, founder of the Christian Broadcasting Network, is a prime example of this. In a segment on his "700 Club" show, Robertson suggested that Trump was just trying to "look like he's macho" in that leaked video and praised the candidate for rising "like the phoenix" after the tape came out.
"Christian leaders cannot condone such violent speech about women as a minor mistake or an innocent attempt to be 'macho,'" the letter reads. "These excuses teach our young people that such language is acceptable and do further harm to those who have been abused."
Rev. Butler said that it's up to congregations and religious people to "lead the way in denouncing such vile and violent behavior."
"When some Christian leaders dismiss or minimize sexually abusive remarks from a presidential candidate, they do violence to women ― particularly those recovering from abuse," Butler said in a statement. "Trump has not offered true repentance."

Donate to support Muslims, refugees, women, Latinos and other groups Donald Trump has insulted.
Related
Before You Go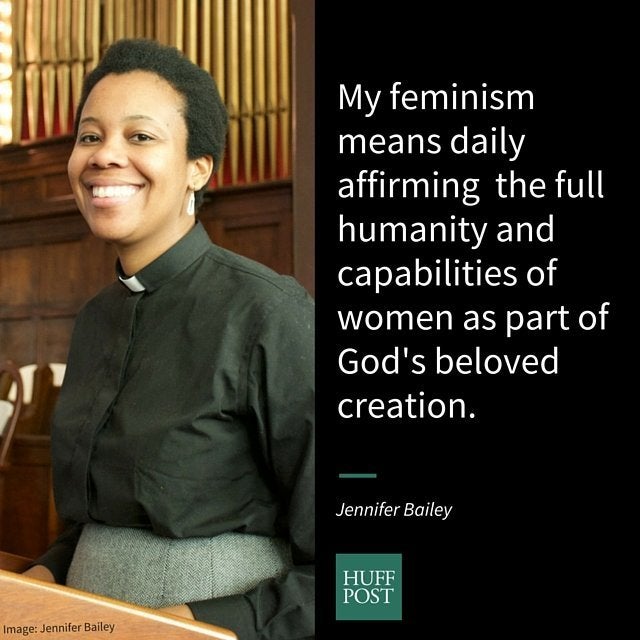 Christian Women On Feminism
Popular in the Community