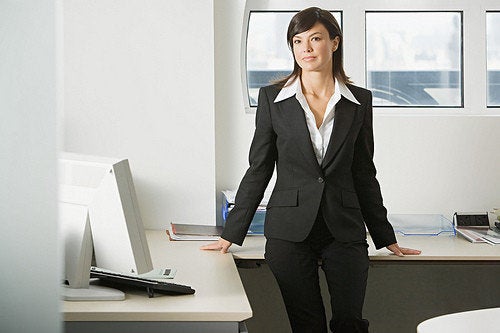 Of the more than 1,400 women surveyed -- 40 percent of whom were single or divorced -- 53 percent were the breadwinners in their households. Nearly a quarter of married women surveyed said they earned more money than their husbands. (Hat tip: Wall Street Journal)
In the past decade the income gap between women and men has narrowed, a topic that was explored in Washington Post reporter Liza Mundy's recent book "The Richer Sex," which forecasted that women are on track to outearn their husbands.
Though women are making gains, the Prudential Financial study found they still lag behind men when it comes to financial literacy and confidence: Only 23 percent of female breadwinners said they felt equipped to make financial decisions, much lower than the 45 percent of their male counterparts who said they did.
Confidence in money matters has a number of repercussions, from saving for retirement to salary negotiation. Many women won't reassess their earning potential to make sure they're getting what they deserve without being pushed to do so, financial advisors told the New York Times in 2010.
Even though wage inequality has become less significant for younger women, the gender pay gap still exists and reportedly becomes wider with age. On average, women still get paid just 77 cents for every dollar a man earns doing the same work.
The pay divide is even greater in finance jobs. A woman financial manager earns 66 cents for every dollar a man earns to do the same job. And while women are gaining ground in obtaining degrees, a 40 percent salary gap exists between men and women with MBAs, 10 to 15 years into their careers.
Related