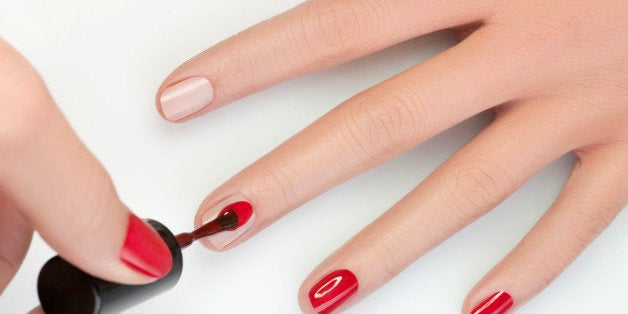 When it comes to nail care, ladies aren't the only ones who need to keep good cuticle. Guys, you know you dig on a no-polish manicure, and who doesn't like a foot rub? While the nail art and glitter polish trends may be reserved for the ladies and glam-driven dudes, these winter nail care tips from Manhattan celeb manicurist, Erica Marton, also keeps gents in step. Nail, hand, and foot care is a unisex practice, and especially important in the winter, when skin and muscles on our hands and feet can become easily dehydrated and achy. Marton sees her share of athletes in her Meatpacking District salon, The Face Place, where she has worked not only on the nails of Cameron Diaz, Rashida Jones, the late L'Wren Scott, but also Chris Bosh, Gary Shefield, and Q-Tip.
It's snuggling season, and nothing says sexy like soft, well-cared for hands and feet under the sheets.
From the lowdown on calluses (they actually serve a body good, by protecting it from impact) to the best lotions, supplements, and tips on how to make your winter mani last, this guide has your winter nail care covered. Learn the secret to a foot massage induced nirvana. Want to know what polish is trending this winter? Need the scoop on the insider's quick-dry secret? How about tips on a heavenly at-home pedi treatment? This guide, with Marton's expert tips, has got you.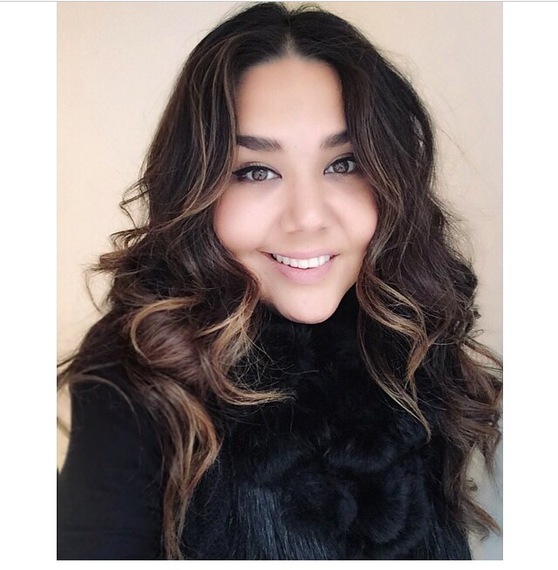 For women, clean, polished, and well-shaped nails pull a look together. And if you're in the buff, polish is the sexiest accessory besides you. I derive pleasure from looking down at the splash of color on my pedicured feet in the shower; what can I say? For men, clean cuticles speak volumes to women, and your soft, pampered feet not only make you feel good, but feel good to whomever you're rubbing up against on these chilly nights. The only tips you won't find in this guide are acrylics, as Marton goes au natural and advises women to avoid acrylic nails as they can cause infections. Here are her top nine tips for winter nail care:
1.) Make your polish last in cold weather by choosing a glitter polish (it's party season after all). Marton says because of the consistency of glitter polish, it's more durable. Another must, use the miracle product Qtica fast dry drops every couple days to prolong the length of your mani.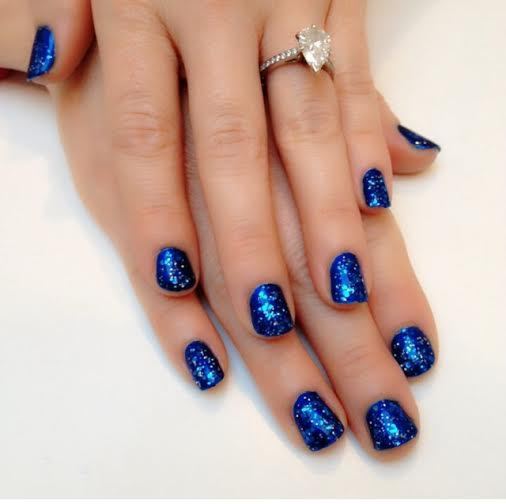 2.) Tell your manicurist to go easy when cutting your cuticle. Says Marton, "You need the cuticle to protect your nail beds. If you cut them aggressively the body has to work harder to repair the injured skin, and in the winter, we need to conserve energy, especially because winter is so hard on the hands."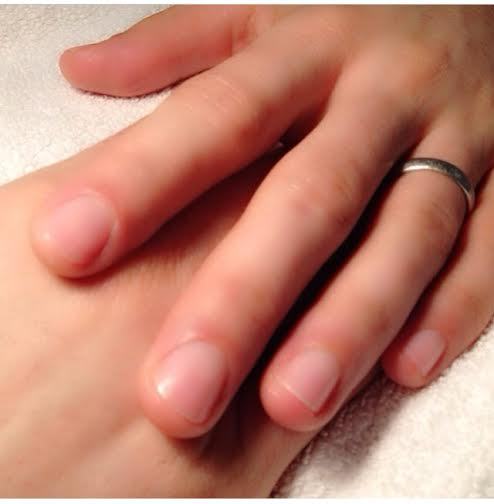 3.) Rub coconut oil all over hands before applying hand cream and your gloves. Even if you're traveling a short distance, your hands are extremely dry in the cold and need extra moisture. Marton's two-step process ensures silky hands. "The oil softens up the skin just enough for the lotion to actually absorb." Any coconut oil you find in a place like Whole Foods is sufficient, and Marton's lotion pick is Weleda's Skin Food for its ultra-rich all-natural ingredients. She also likes Queen Helene Cucumber Massage Lotion.
4.) Supplements like Biotin are great for nails, but take 6-8 weeks for visible results. In the meanwhile, strengthen nails with Marton's fave product, Quimica Alemana Nail Hardener. For feet, Kerasal is a game-changer, banishing cracked heels and leaving you with super luxe feet.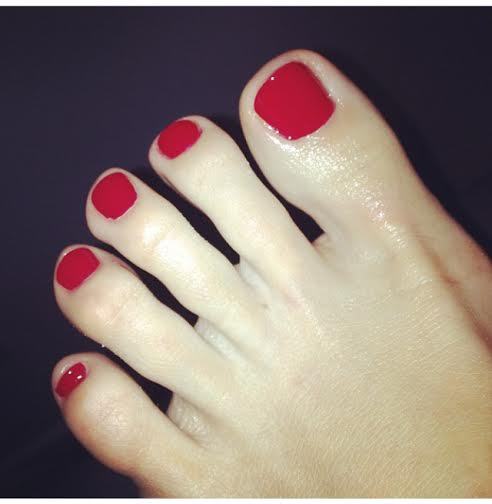 5.) Treat yourself to a poor gal or guy's at-home pedi. In between spa appointments, or on particularly sluggish days of traipsing through slush, give yourself an at-home treatment to soothe and soften feet. Forget soaking your feet in bath salts; Epsom salts serve no medicinal purpose and end up drying out your skin. Instead, after your shower, dry your toes individually. Then take a warm washcloth (steep in a pot of boiling water) and massage feet, paying special attention to what Marton calls "problem areas" (heels, big toe, and pad of foot.) When done, apply scented Monoi Tiki oil (my favorite aroma is Tahitian Vanilla). Finally, bundle each foot in Saran wrap and a sock to lock in moisture. Keep on for as long as you'd like.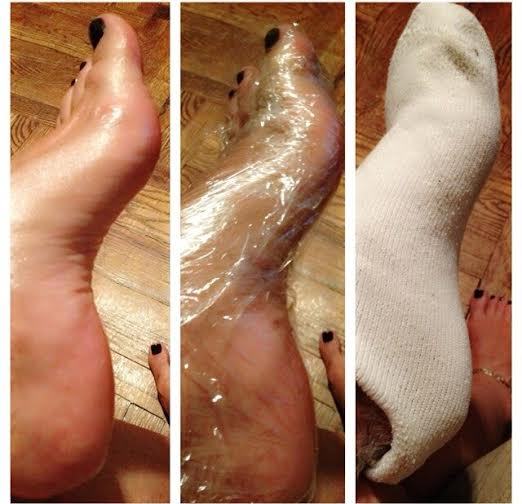 6.) Relax your entire body starting with your feet. Marton recommends Yoga Toes, which not only stretch and elongate your toes, but also help relieve bunions, hammertoes, and other problems we get from working out, not stretching feet properly before exercise, walking in heels, or long days on your feet. Says Marton, at the end of the day, "Sit down, pour yourself a glass of wine, and put on those Yoga Toes for just 10 minutes to get that blood flowing!" The gel inserts fit between, above, and beneath your toes to spread them apart and gently away from the ball of your foot, helping to strengthen and realign the muscles in your toes. I've tried them, and like any new stretching routine, can be uncomfortable at first. But when they start working, you can feel relief throughout your entire body! This product is the closest thing to reflexology. I suggest you moisten them with water (a misting spray works great) before use, as your toes will go in a lot easier when the Yoga Toes are wet.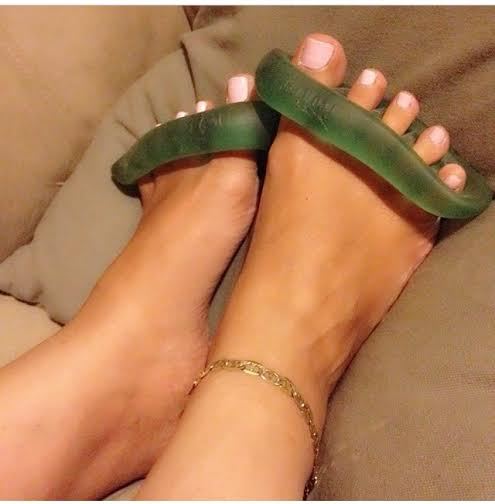 7.) Never have a pedicurist razor a callus or treat ingrown nails. Marton's pick is Wicked by essie. "Not only are dark colors stylish, but they bring more attention to the hands and feet, which will make you be sure to care for each the way you should during the winter."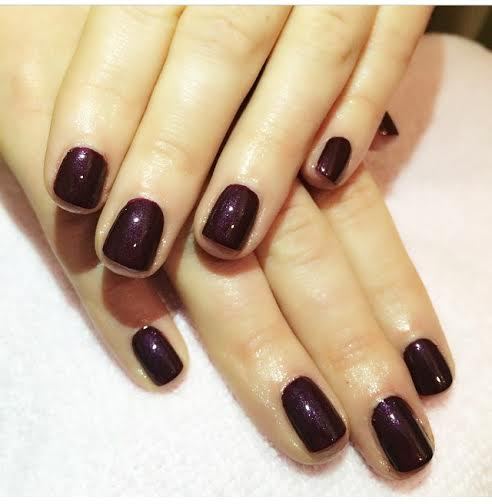 8.) Do you when choosing a polish. There's something pleasurable about looking at your digits and seeing something that reflects your personal aesthetic. "Treat yourself to what you love. When you catch a glimpse at yourself, you will be a little happier," says Marton.
10.) The secret to giving a good foot massage is to focus your energy and follow these steps. Rubbing someone's feet is a very personal experience, and if done right, will leave the recipient basking in pleasure. "I focus my energy on the client," begins Marton, "and I imagine what she or he went through that day." After establishing that intimate connection, be thorough in your efforts: Use both hands, and begin with your thumbs, rubbing into the heel of the foot. Then move on to the ball of the foot and gently spend time in the arch, applying as much pressure as is comfortable. Give the bones around the ankle a tender circular massage, and finish by sliding your fingers in between each toe (you can give it a pull if you like; the joint might pop, which is harmless). For bonus points, pay attention to the meat of the calf and Achilles tendon, kneading muscles that will ultimately relax the foot. Lesson learned from amateur reflexology: It might be cold outside, but after a massage like this, feet are left tingling.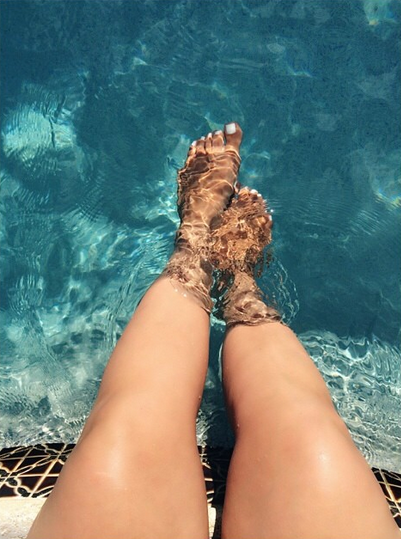 All photographs courtesy of Erica Marton.