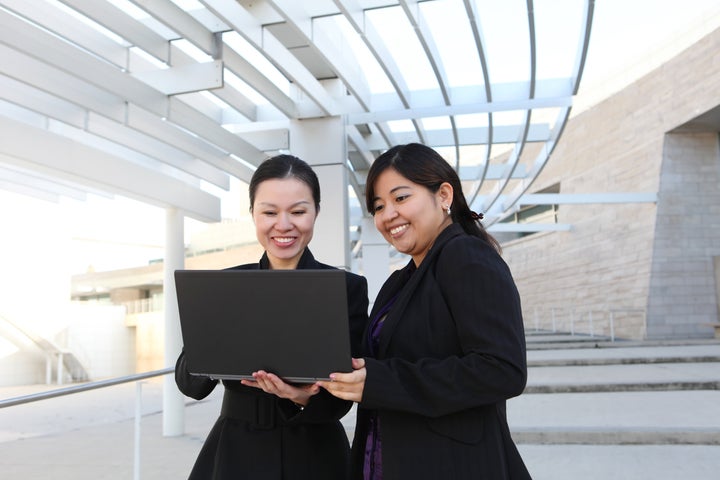 When the economy slipped into a deep recession during late 2007, the U.S. labor market had sustained comparable unemployment rates for men and women throughout the post-war era; in fact, the gender unemployment gap never exceeded 1 percent during this period. As the recession deepened and the job market hemorrhaged more than 8.4 million jobs between December 2007 and October 2009, the unemployment rate among adult men soared to a high of 11 percent, while the unemployment rate among adult women peaked at 8.3 percent. It has been just over three years since the recession officially ended and recovery technically began. According to the latest figures compiled by the U.S. Department of Labor Statistics, the gender unemployment gap has closed to within 0.4 percent. But rather than standing as an indicate of gender equity, this figure underscores some significant structural shifts in the post-recessive labor market with stark implications for women in the workforce.
The recovery has been slower and more erratic for women than it has been for men. The National Women's Law Center recently reported that men have recovered 39 percent of jobs lost during the recession whereas women have only regained 24 percent of jobs lost. Additionally, the Center found that for every 10 jobs women have gained in the private sector, they have lost more than four public sector jobs, compared to a ratio of about 10 to one for men. In effect, women's net gains in private sector employment have been offset as the public sector continues to shed jobs at the local, state, and federal levels.
Women have fared well in some in industries since the recovery set in -- specifically, private education, health services, professional and business services, and leisure and hospitality -- but women are already grossly underrepresented in many of the industries with the strongest five-year growth projections, such as manufacturing and science.
The outlook is particularly bleak for the most vulnerable groups of women, including single mothers, blacks, and Hispanics. In general, the unemployment rate among minorities and vulnerable groups is much higher than that of the general public; for certain vulnerable groups of women, unemployment rates have worsened during the recovery. Between June 2009 and June 2012 the overall rate of employment for adult women decreased marginally from 7.6 percent to 7.4 percent; during this same interval, the unemployment rate for single mothers increased from 11.7 percent to 11.8 percent, while the unemployment rate for adult black women rose from 11.6 percent to 12.7 percent. Though the unemployment rate for Hispanic women and teen girls declined between June 2009 and June 2012 -- from 11.5 percent to 10.3 percent, and 22.3 percent to 21.0 percent, respectively -- these rates of unemployment are still markedly higher than national averages.
Unfortunately, the post-recessive job market appears to be poised to exclude women, and unless current policy is revised to accommodate a sizable investment in education and training, participation of women in the workforce will most likely suffer. Even so, the government alone can not revitalize the job market, and in order to maintain healthy levels of employment it is essential for educational institutions, as well as training and job-search consultation programs to play an active role in the direction and development of the new American labor force; this is of particular importance to women since their education and skill sets are far less likely to translate into gainful employment as a result of the structural changes to the labor market which have transpired since 2007.
It's time to focus more of our hiring initiatives on women, and recognize the fact that women, as a diverse group are disproportionately affected by societal pressures and as such, have their own set of life circumstances, requiring flexibility and the ability to multi-task and adapt quickly to a changing world.
History has proven that those companies that fully tap into the women in their workforce benefit from the diverse talents and perspectives they bring and are the most successful. We need to provide more flexible education and online skills training to meet the needs of women in the new economy and federal funding for skills training and professional certifications is a must for retraining and reeducating workers who have been displaced as our nation has shifted from a manufacturing to a service economy.
Flexible childcare and job-sharing in some cases will mean all the difference in opening up the doors for talented women to bring the complementary talents, rich perspectives and resourcefulness that are needed to build a stronger economy. Filling our employment pipeline with qualified women will better equip us to meet the needs of a constantly evolving multi-cultural marketplace. There is no more important priority.
REAL LIFE. REAL NEWS. REAL VOICES.
Help us tell more of the stories that matter from voices that too often remain unheard.