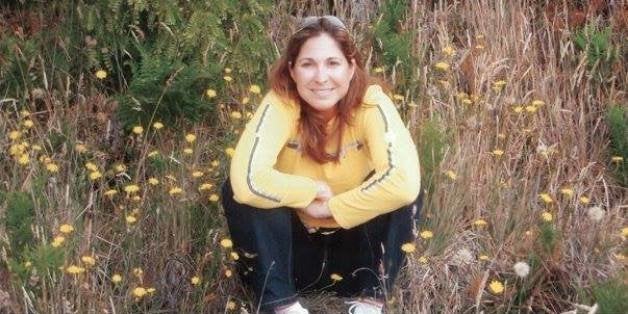 Hawaii police say Moreira Monsalve, a 46-year-old single mother of three who went missing Sunday, was last seen by her ex-boyfriend.
"She wouldn't leave on her own," Monsalve's cousin, Melissa Taylor, told The Huffington Post. "She wouldn't do that to her family. She's a local girl and she's the most amazing mother ever. She loves life and her kids."
Maui police say there is no evidence to suggest a crime has occurred. They have not named any suspects or persons of interest in the case.
Investigators are trying to retrace Monsalve's steps before her disappearance.
According to Taylor, Monsalve dropped her son off at the University of Hawai'i Maui College campus in Kahului, at about 3 p.m. Sunday. Afterward, she dropped her daughter off at the Kahului Airport.
After running errands, Monsalve went to see her ex-boyfriend, Bernard Brown, at his residence in Wailuku. She stayed there until about 10 p.m., police said.
"He said there were problems with her car," Taylor said of what Brown allegedly told police. "He stated she was picked up after he fell asleep. No one has seen her since then."
Taylor said Monsalve's car was found Tuesday at a local repair shop. It was allegedly dropped off there by Brown on Monday.
"The police retrieved the car from the garage," she said. "Apparently, the car runs fine."
Multiple volunteer searches, led by Monsalve's daughter, have been conducted since she was reported missing on Monday. Those searches led to the discovery of a vital clue at Papohaku Park in Wailuku on Thursday.
"Her daughter was out searching, which led to the discovery of Moreira's purse in a dumpster," Taylor said.
Authorities have yet to comment on what, if anything, was found with the purse.
According to Mauinow.com, Papohaku Park is located next to condominiums where friends say Brown resides. Taylor said the location is also not far from lower Main Street, where Monsalve's phone last pinged a cellphone tower.
Brown did not reply to a message seeking comment from HuffPost on Friday. Mauinow.com reported he recently made a post to their Facebook page, in which he allegedly said he voluntarily spoke with police and has been cautioned about discussing the case.
Meanwhile, Taylor says her family is frustrated by the lack of progress in the case.
"I know police work takes time, but it just seems very, very slow," she said. "We have nothing. It's really discouraging."
Moreira Monsalve is described as 5 feet 7 inches tall, weighing 170 pounds, with brown hair and brown eyes. Anyone with information on her whereabouts is asked to call the Maui Police Department at (808) 244-6400.
"Her daughter's a young girl and she's the one going out leading these daily searches," Taylor said. "She needs help. We need help. We don't have the support or resources that we need."
Before You Go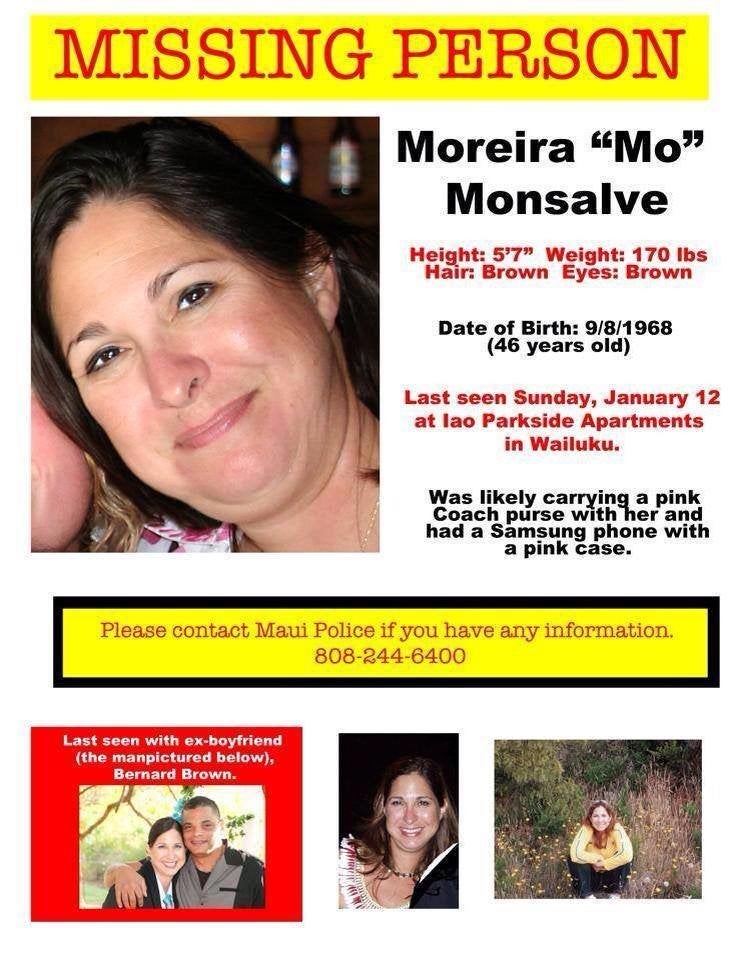 Moreira Monsalve Missing
Popular in the Community