Created by researchers at Queen's University in Ontario, Canada, the concept is unlike traditional smartphones because of its thinness and type of display.
At 13 centimeters tall and 3 cm wide, the phone's screen is composed of flexible plastic and connected to shape-memory alloy wires. These wires can contract and bend based on electronic signals and are able to reform to the device's original shape. Thus, a user can program the phone to bend at a specific corner to signify a certain caller or distinguish between email and text messages.
"One of the problems with current silent forms of notification is that users often miss notifications when not holding their phone," Vertegaal said in a statement. "With MorePhone, they can leave their smartphone on the table and observe visual shape changes when someone is trying to contact them."
Though the current prototype, composed of plastic, is not strong enough to bend in a user's pocket, Vertegaal told The Huffington Post that the team is working on another model that could achieve this in order to notify the user of a call. Eventually, Vertegaal intends to create a prototype with the potential to fold into a three-dimensional object.
"The big problem with current tablets and smartphones is they don't have a third dimension to them," Vertegaal told HuffPost, but "our world isn't flat."
MorePhone is not the only shape-shifting phone concept being presented at the Association for Computing Machinery's annual conference this year. Researchers led by Anne Roudaut of the University of Bristol in the U.K also unveiled six working prototypes, called "Morphees," that also perform a similar function, changing shape based on user preferences.
While MorePhone is just a prototype that a mobile production company with the available funds could make a reality, Vertegaal estimates the design will likely be in the hands of consumers in the next three to five years. Taking it a step further, Vertegaal expects smartphones will have the ability to change shape on their own within five to 10 years.
"It's very clear that haptics is going to be the next big thing after all these gesture stuff dies down," Vertegaal said.
Watch a video demonstration of how the MorePhone changes shape (above), or see photos of the prototype in the gallery below. (All images courtesy of Human Media Lab.)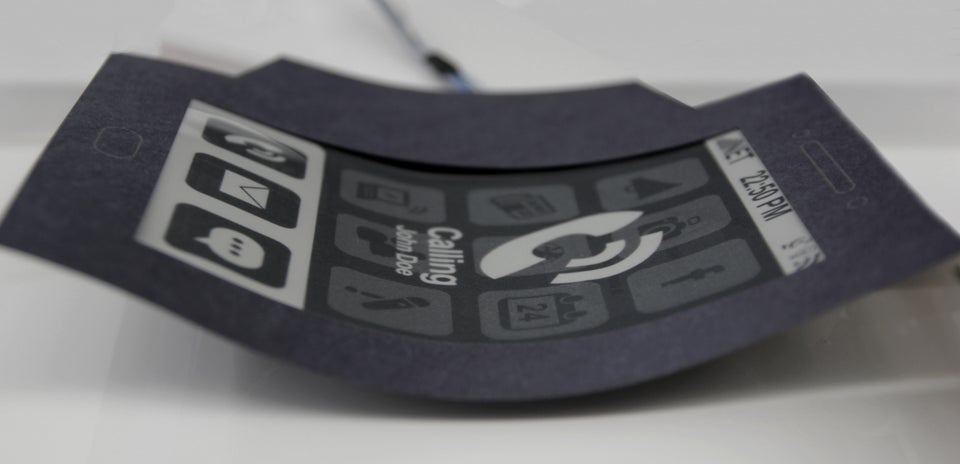 Human Media Lab's 'MorePhone'
Update: This article has been updated to include details from an interview with Roel Vertegaal.
Popular in the Community