Morgan Freeman's heavenly voice -- that has not once but twice served as the mouthpiece of the Almighty -- is now the voice of a GPS app.
The Academy Award-winning actor is the Waze navigational system's latest voice option, providing drivers with his famously deep, authoritative tone, to promote his latest film, "London Has Fallen."
Freeman directs drivers while portraying the action-packed thriller's esteemed U.S. Vice President Martin Trumbull, turning an everyday grocery store run into the most imperative mission of one's life.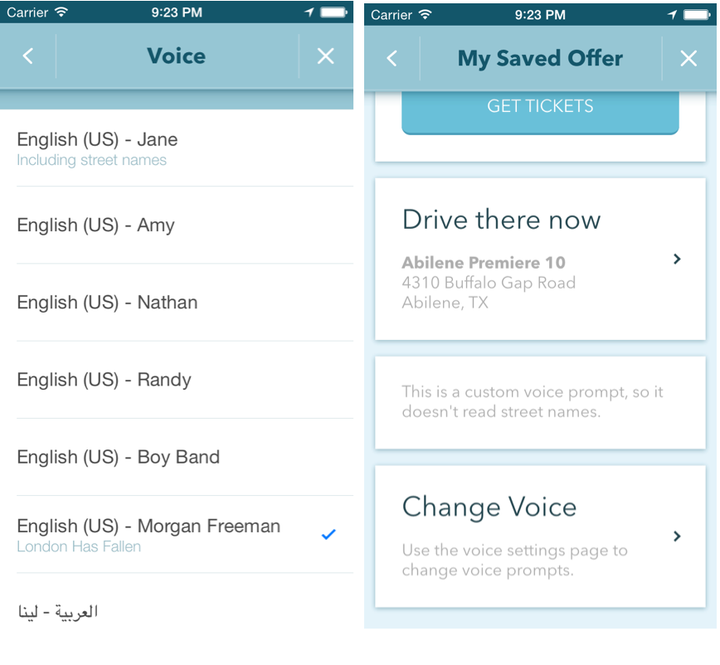 "The American people are counting on you to drive. Let's go," he says in one clip.
"You've arrived. It's been my honor and duty to see you through this mission," he says in another.
It's not just small, movie-related quips he makes but actual directions on which turns to make and exits to take.
"Take the fifth exit. Always take the fifth," he says in one command.
"Make a U-Turn. Let's keep our enemies guessing," he says in another.
Freeman's voice is available on the free app until March 31, and only to drivers in the U.S. Another unique voice choice is that of Colonel Sanders.