Why does helium make voices sound so silly? Helium doesn't actually change the pitch of your voice. That's determined by the frequency at which your vocal chords vibrate. Rather, it changes the timbre, the tonal "color" of your voice, which is determined by how the sound produced by your vocal chords travels through your vocal tract.
Helium is lighter than air, so it transmits sound waves travel faster than air. This amplifies the high-pitch parts of your voice, and attenuates the lower-pitch parts.
That's not magic--it's just science!
Related
Before You Go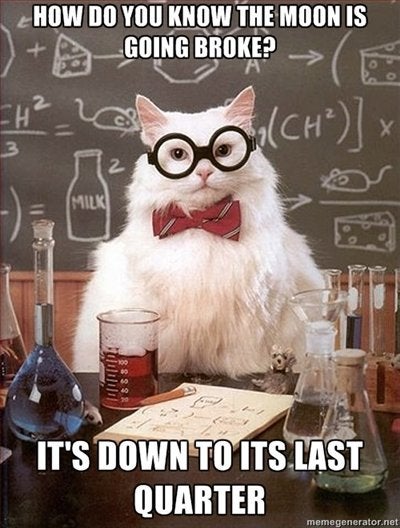 27 Funniest, Geekiest Science Jokes
Popular in the Community