A public sign in India, aimed at paying tribute to Nelson Mandela, flopped when passersby noted that it used a photo of actor Morgan Freeman instead of the late South African president.
The memorial to Mandela was placed in the city of Coimbatore and paid for by a local cloth merchant, according to the Agence France-Presse. It featured a large photo of Freeman alongside smaller photos of Mahatma Gandhi, Mother Teresa and Martin Luther King Jr.
The text of the poster, written in Tamil, read (via a Huffington Post translation):
Among today's politicians who cannot think beyond the next election cycle, Nelson Mandela was a leader who thought of the well-being of future generations. He went to join Mother Teresa, Mahatma Gandhi and Martin Luther King on 5.12.13. We bow down to him, proud to have lived during his time on earth and praise his message of love, non-violence and sacrifice. "The farmer may sleep, but the seeds he planted never will."
A photo of the sign was shared on Imgur. It was also tweeted by Samanth Subramanian, a correspondent for The National, who highlighted the major gaffe.
The man behind the tribute plans to have it amended.
"We will replace it with the correct picture of Mandela," the merchant told reporters, adding that he had no clue the error occurred, according to the AFP.
Before You Go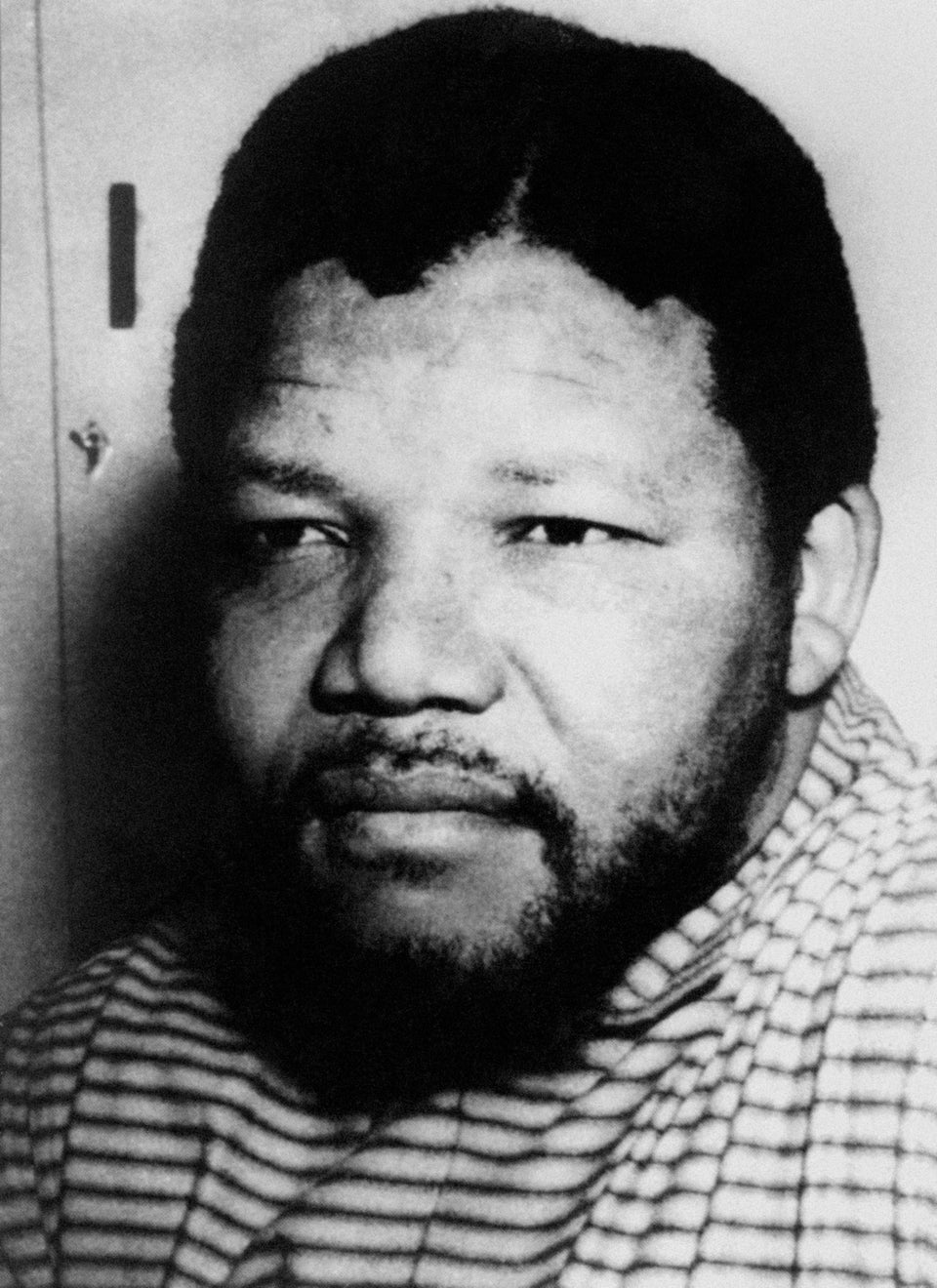 Nelson Mandela 1918-2013
Popular in the Community