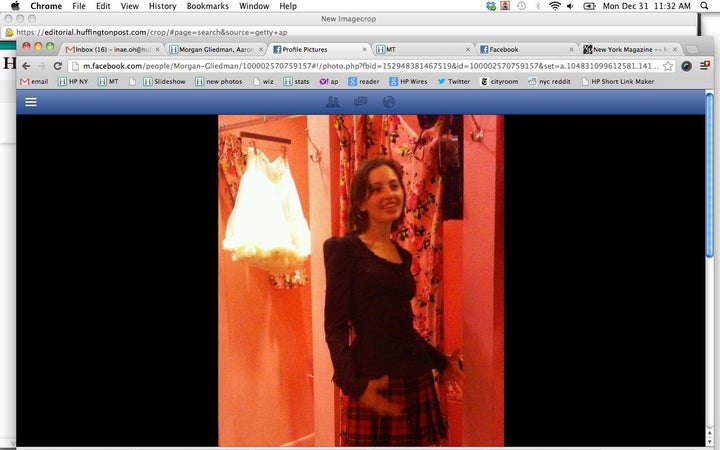 The New York Post reports 27-year-old Morgan Gliedman had been wanted by police for allegedly stealing a man's backpack, which contained a laptop and credit cards Gliedman later used for various purchases.
Gliedman, who was nine months pregnant at the time of her arrest, gave birth to a baby girl while under police custody.
She is the daughter of a highly regarded New York physician and a graduate of the prestigious Dalton High School.
Her boyfriend and suspected co-conspirator, 31-year-old Aaron Greene, is a Harvard graduate. In February 2012, Greene and Gliedman were named in a police report after an officer saw Greene injecting heroin in a parked car near Washington Heights.
When the officer approached the car, the complaint says Greene warned, "I have a . . . rifle in the trunk."
He was sentenced to five months behind bars.
A statement from the Occupy Wall Street Press Relations Working Group page said, "There is nothing in the news stories to support a link between OWS and the individual arrested; his name is unfamiliar to many OWS activists."
"I'm absolutely enraged some idiotic rich girl was messing around with explosives 100 feet from where I live," one neighbor said. "It's like the Weather Underground. What a strange parallel."