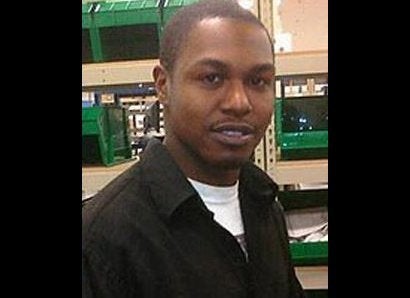 For more than a month, family, friends and colleagues of Morgan M. Johnson have searched for clues that might lead to the missing Indiana man's whereabouts. Try as they will, all efforts have fallen short, including attempts, up until now, to get national media outlets involved.
"We have been working hard on that but what exposure we have gotten is here locally and in Indianapolis," Johnson's friend, Avery Garrett, told The Huffington Post.
Johnson, 27, was last seen on May 18 when he left his room at the Value Place Motel in Plainfield, Ind. Also missing is Johnson's vehicle, a 1995 two-door white Pontiac Grand Am with Indiana license plate JS1830.
"He didn't take any belongings with him," Garrett said. "He had a bag he never went anywhere without and it was left behind. He was on seizure medication and those were also left in his room."
Family members initially assumed Johnson had traveled to Washington, D.C., for his grandfather's funeral, but concern turned to worry when he didn't arrive. Calls to his cellphone went unanswered and he never showed up for his job at Brightpoint, a cell-phone distributor that is headquartered in Indianapolis and has a warehouse in Plainfield.
"It's like he just vanished," Garrett said.
The Indianapolis Star compared the two cases earlier this month and asked the National Center for Missing & Exploited Children (NCMEC) what prompts some cases to get widespread attention and others to go seemingly unnoticed.
"It all comes down to the circumstances," Ernie Allen, president of the NCMEC, told the newspaper. "A lot of times it takes the extreme or sensational."
Perhaps, but according to Kelly Jolkowski, founder of the Omaha, Neb.-based nonprofit missing person organization Project Jason, missing women are typically considered more newsworthy than missing men.
"I believe there is a perception that in a missing male case that either no harm can come to them because they are male, therefore stronger, or that they've knowingly placed themselves into a risky situation," Jolkowski told The Huffington Post.
"As we know, neither of those statements is true in all male cases and may hold true in a female case just the same," she continued. "Does more media coverage come as a result of the belief that females need more protection than males, or does this go back to the theory that looks mean everything in media coverage?"
Regardless of the reason behind the lack of national coverage in the case, Garrett said dozens of volunteers, with assistance from the Guardian Angels, a nonprofit volunteer organization dedicated to street safety patrols, have been passing out flyers and conducting searches throughout Plainfield. So far nothing of interest has been found, but the search is far from over, he said.
While Garrett finds his friend's disappearance "definitely" out of character and said he has to consider the possibility of foul play, Johnson's mother, Ann Johnson Smith, believes her son is still alive.
Johnson is a 5-foot-8-inch African American male. He is 155 pounds with black hair and brown eyes. He was last seen wearing blue jeans, a sweater and a black leather jacket. Anyone with information on Johnson's whereabouts should contact the Plainfield Police Department at 317-838-3565.
Popular in the Community