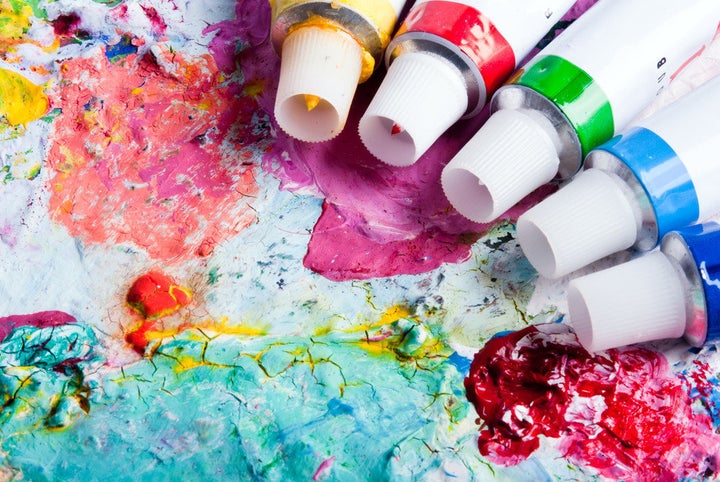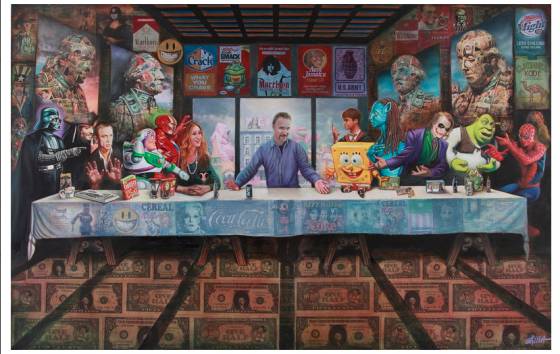 Morgan Spurlock invigorated documentary filmmaking with bold, brash and modern offerings such as Supersize Me, The Greatest Story Ever Sold and the soon-to-be-released Mansome. Now the director -- who admits in an interview with Firedoglake.com, "I paint badly and take mediocre pictures. One day I hope to be able to paint mediocre paintings and take pictures I don't want to delete immediately" -- injects his passion for bold, brash and modern paintings into the art scene by curating "New Blood," which opens this Saturday, April 28 at Thinkspace Gallery in Culver City. "New Blood" includes all original works from established artists and the new blood they chose to exhibit with them. Spurlock, who began collecting art in 2004, explains:
I picked artists who I believe had helped re-shape the art world in some way, artists whose imprint will be felt for decades to come. Each of them have created bodies of work that explore issues of censorship, free speech, human rights, voter's rights, abandonment, depression, pollution, gun control, corporate and governmental malfeasance, and personal empowerment through art. Through art, you can create a truly inspired conversation and debate that forces us to engage with a topic.
Over the years, Spurlock has collected the works of many of the artists exhibiting including Tim Biskup, Gary Baseman, Dzine, The Date Farmers, Ron English, Shepard Fairey, Camille Rose Garcia and Gary Taxali. "New Blood" creates a conversation between these established artists and the up-and-comers they have selected, as well as engaging the viewer who becomes privy to the artists' dialogues as well as participating in the conversation.
"New Blood" opens Saturday, April 28at Thinkspace Art Gallery, 6009 Washington Blvd., Culver City, Calif., 90232, (310) 558-3375. The opening reception is Saturday April 28, from 5 to 8 p.m.
Artwork: Ron English, used by permission of Thinkspace Gallery
Calling all HuffPost superfans!
Sign up for membership to become a founding member and help shape HuffPost's next chapter