A Texas activist has been excommunicated from The Church of Jesus Christ of Latter-day Saints after leading a public campaign against the church's practice of allowing leaders to privately question children about sex.
The 65-year-old lifelong Mormon said his excommunication was a "supreme disappointment." He pledged to continue speaking up about the cause.
"The whistleblower has been kicked out," Young said, according to The Associated Press. "But they have no power to excommunicate me from the cause of protecting children and protecting the healing of my friends. For our children's sake, this whistleblower is not going to stop roaring."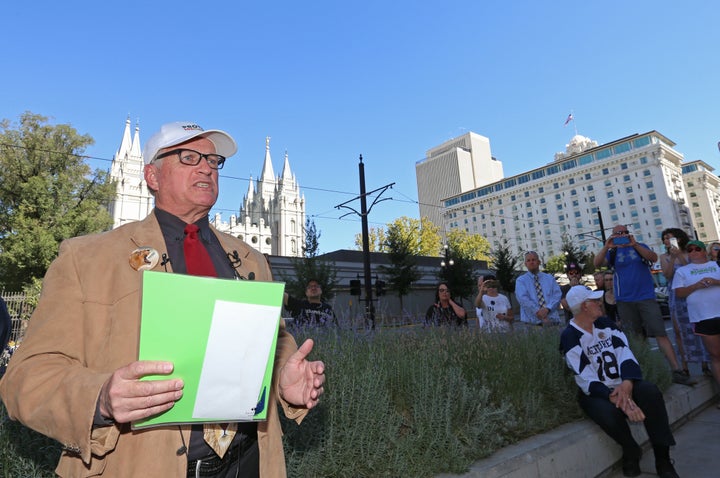 For almost a year, Young has been calling on The Church of Jesus Christ of Latter-day Saints to put an end to one-on-one interviews between local Mormon leaders and young people in their congregations.
The wide-ranging, private conversations allow the leaders to investigate whether children are following church teachings about sexual purity, prayer, health and other matters. The interviews are usually conducted by congregational leaders known as "bishops," who are often middle-aged men with little professional training in counseling children. The conversations help bishops determine whether children are "worthy" enough to participate in important religious activities, such as temple ceremonies.
Parents like Young became worried after learning that some bishops have used the interviews to ask children deeply personal and sexually graphic questions about subjects like masturbation and pornography.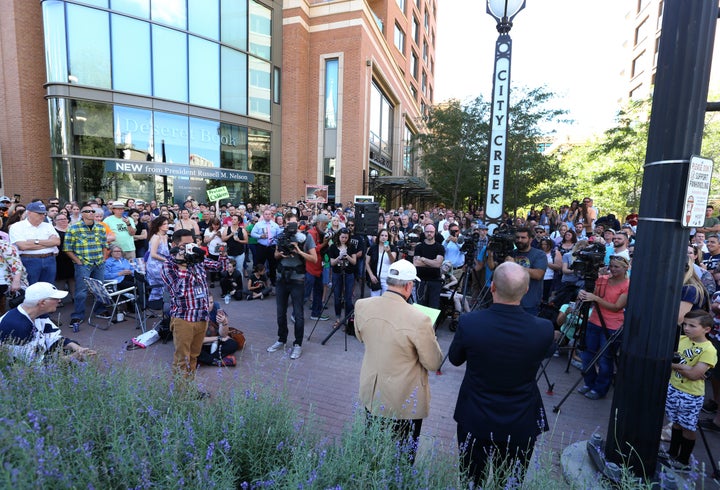 Young told HuffPost last year that he was shocked after his daughter revealed she had regularly been subjected to sexually explicit questions during these personal interviews. She was first asked about masturbation when she was 12, Young claimed, before she knew what that word meant.
Young said he was concerned that the interviews would lead kids to feel it was acceptable for adult men to ask them private questions about their sex lives. He was also concerned that kids could be made to feel guilty or shameful about sex.
Last October, Young started an online petition urging the church to end the practice of one-on-one interviews and require an adult of the child's choosing to be present whenever these conservations occur. To date, his petition has garnered over 22,000 signatures.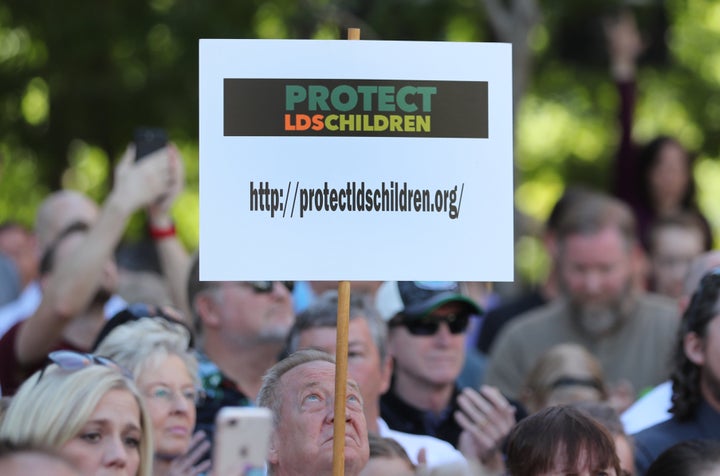 The Church of Jesus Christ of Latter-day Saints revised its guidelines on personal interviews in March, allowing children to invite an adult to sit in on the conversations. The church has said that bishops' interviews are "an important part of ministering to those in a congregation." Bishops are reportedly counseled not to ask kids "unnecessarily probing or invasive" questions.
In June, the church released a list of the questions bishops typically ask interviewees during these conservations. One of the questions is, "Do you live the law of chastity?"
Young was unsatisfied with the church's response, saying that having two adults in the room should be a requirement, not an option. Shortly after the church announced its policy change, Young led 1,000 current and former Mormons in a march in Salt Lake City, demanding an end to the private interviews. In July, he began a 23-day hunger strike hoping to influence the church.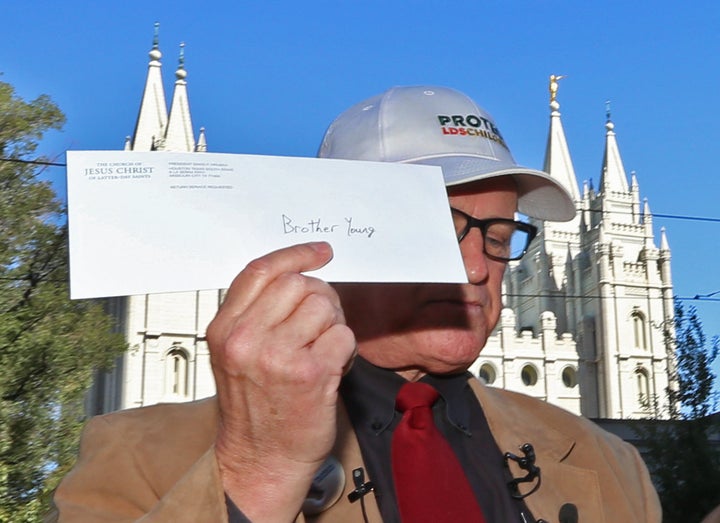 Young's public activism is seemingly what led to his ouster from his faith community. Young said the church's excommunication letter states that his membership was revoked "for conduct contrary to the laws and order of the church."
"The issue is not that you have concerns, or even that you disagree with the church's guidelines," the excommunication letter reads, according to Young. "Rather, it is your persistent, aggressive effort to persuade others to your point of view by repeatedly and deliberately attacking and publicly opposing the church and its leaders."
The excommunication means Young can't enter Mormon temples and speak at church meetings. He can appeal the decision to a higher-ranking church body, according to the Salt Lake Tribune. Young can also be reinstated if he proves that he has stopped undermining the church's authority.
The Church of Jesus Christ of Latter-day Saints told reporters that it does not comment on individual disciplinary hearings.
"Because of the personal nature of church disciplinary matters and to respect the privacy of those involved, the church does not provide information about the proceedings," the church said in a statement obtained by the Salt Lake Tribune. "Church discipline is administered by local leaders who are familiar with the individual and his or her circumstances."
At least two other high-profile dissenters have been excommunicated from The Church of Jesus Christ of Latter-day Saints in recent years over disagreements about church teachings. Kate Kelly, a lawyer who pushed for women's ordination, was excommunicated in 2014 after being found guilty of apostasy. John Dehlin, who ran a podcast in which he publicly expressed doubts about his faith, was excommunicated in 2015, also on the charge of apostasy.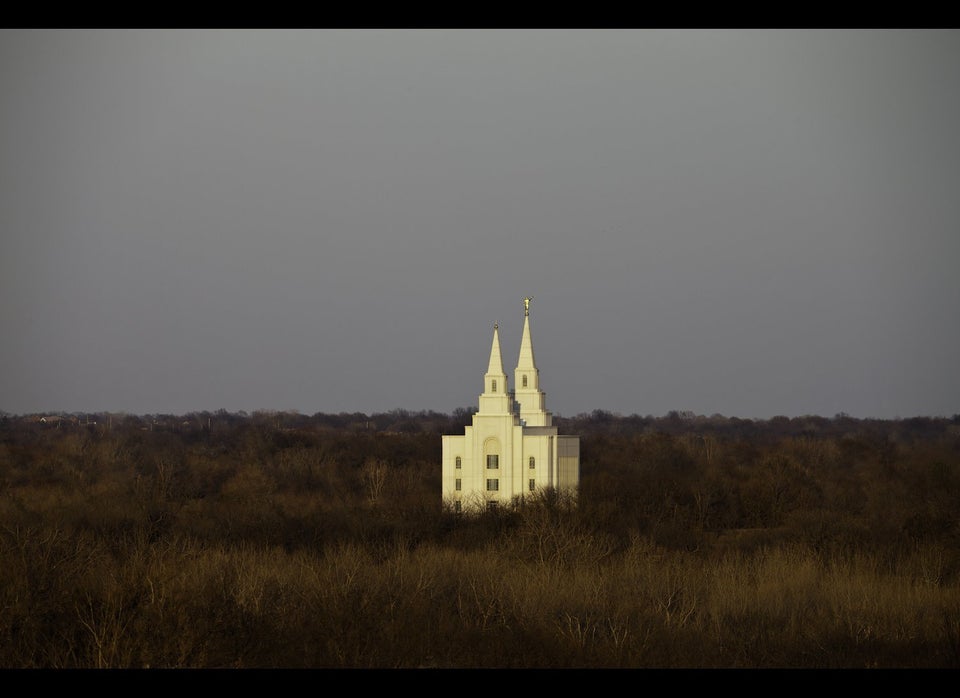 Inside a Church of Jesus Christ of Latter-day Saints Temple