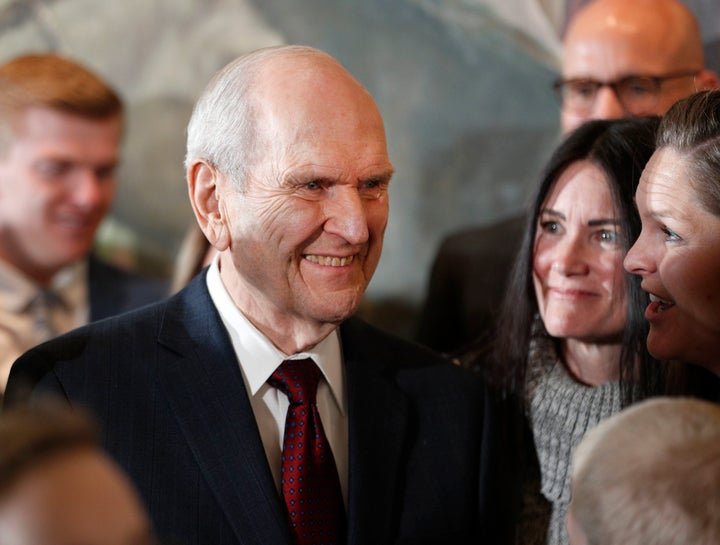 The Church of Jesus Christ of Latter-day Saints has officially named Russell M. Nelson as its 17th president. 
Speaking to reporters at a news conference, Nelson characterized his selection as "sacred and humbling." 
"No words can do justice to the magnitude and magnificence of his life," Nelson said.
Watch a recording of the announcement below.
Nelson has been temporarily presiding over the church since his predecessor's death. He was ordained for his new position during a religious ceremony on Sunday.
The president of the Mormon church is believed to be a living prophet able to receive divine revelations from God. Succession is based strictly on seniority. Nelson was the longest-serving member of a church body known as the Quorum of the Twelve Apostles, which meant that he was next in line for the role of president. He became part of the Quorum in 1984.
During the broadcast, Nelson announced that he had chosen two counselors to stand beside him in the First Presidency, the church's highest governing body. As First Counselor, he chose Dallin H. Oaks, who has long been part of the Quorum of the Twelve Apostles and is next in line to be president. As Second Counselor, Nelson chose Henry B. Eyring, who served in the First Presidency under Monson.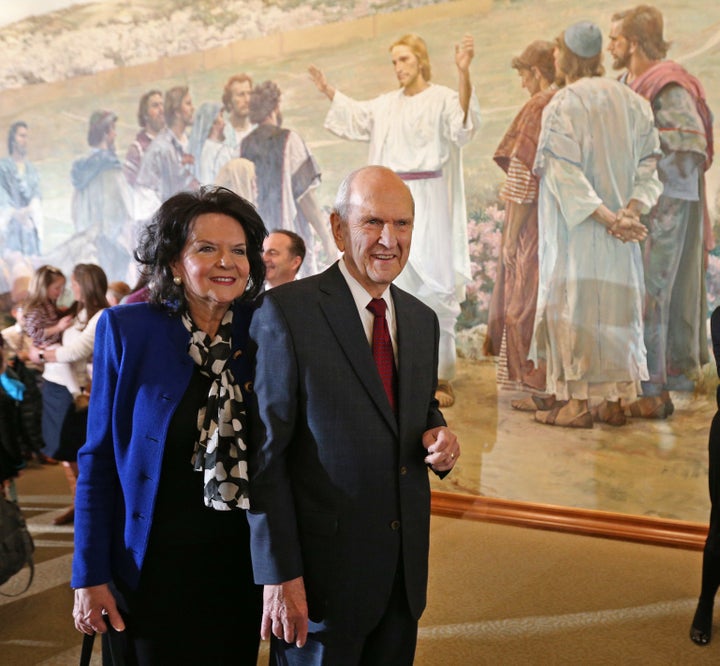 This became apparent when, after the presidency announcement, Nelson and his counselors fielded questions from reporters about the church's future and vision.
One reporter asked about outreach to queer Mormons, many of whom have said they feel ostracized by the church. In November 2015, the church adopted a policy that deemed same-sex couples "apostates." It also prohibited children of these couples from getting blessed or baptized until they were 18 years old, at which point they need to disavow their parents' marriage in order to join the church.
Nelson said that while God loves all his children and wants them to have joy, there are certain challenges associated with following God's commandments ― "challenges to be worthy to enter his holy presence." 
Oaks was a bit more explicit in his response, suggesting that believers need to follow God's commandments in order to receive blessings. 
"As leaders of the church we have a responsibility to teach love and also to teach the commandments of God," Oaks said.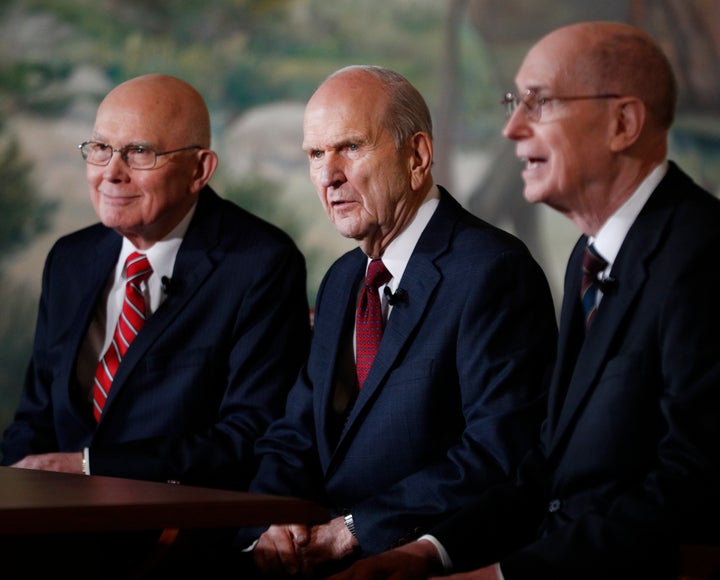 Jana Riess, a Mormon blogger, said that the subtext of both men's remarks "seemed to be a reiteration of the Church's position that homosexual behavior is in violation of God's commandments, but that all people are loved." 
She also suggested it's unlikely that the First Presidency's traditional responses to concerns about women's leadership and minority representation in the church will be satisfactory to Mormons with questions about these issues. 
Calling all HuffPost superfans!
Sign up for membership to become a founding member and help shape HuffPost's next chapter
BEFORE YOU GO
PHOTO GALLERY
Inside a Church of Jesus Christ of Latter-day Saints Temple