A woman who filed a child sexual abuse lawsuit against her father is claiming that Mormon church leaders knew about the abuse for years but failed to report it to the police.
Kristy Johnson, 55, went public with her allegations against the Church of Jesus Christ of Latter-day Saints and her father, longtime church employee Melvin Kay Johnson, during a news conference in Salt Lake City on Thursday. She contends that the LDS church, while not named as a defendant in the lawsuit, was complicit in allowing her father's abuse of her and her siblings to continue for years.
The Mormon church has a "culture" that protects sexual predators, Johnson said during the press conference.
"There is a very real, horrendous problem in the church right now," she said. "That problem is that sexual predators are more protected in the Mormon church than innocent children and vulnerable adults."
The civil lawsuit, filed Wednesday in Utah federal court, is directed against Melvin Kay Johnson, 81, who was for years employed with the Church Educational System, an organization within the LDS church tasked with providing religious and secular education to Mormons. He worked at an LDS seminary building in Ogden, Utah; as a religion professor at the church-run Brigham Young University in Provo, Utah; and at other Mormon educational institutions.
Melvin Kay Johnson, who now lives in Lehi, Utah, did not respond to a voicemail left at a listed telephone number. LDS church spokesman Eric Hawkins did not return HuffPost's request for comment on the allegations.
Utah state law places no statute of limitations on victims of childhood sexual abuse suing their alleged abusers, the Salt Lake Tribune reports. But that does not apply to suing institutions, like the LDS church.
Kristy Johnson shares her story at a press conference on Thursday.
The lawsuit alleges that her father began sexually abusing Kristy Johnson when she was 6 years old and that the abuse continued into her teenage years. Johnson claims her father would molest her at night in her bedroom and later, as she grew older, in his office on the Brigham Young campus. The abuse stopped, according to the lawsuit, when she left on a church mission as a young adult.
The complaint accuses the father of abusing Johnson's sisters on multiple occasions as well.
Johnson said her mother, who is now deceased, alerted Mormon church leaders about the alleged abuse numerous times during the 1960s and 1970s. The church handled the repeated allegations internally as a "matter of sin," the lawsuit claims, and leaders did not report the matter to police.
Instead, Johnson claims that after each report, the church relocated her family to a different city in Utah and California.
In 1986, when she returned from her mission, she decided to report the abuse to police in California. No criminal charges were filed back then, according to the Salt Lake Tribune. Johnson said her father was not arrested, but her parents got divorced.
The lawsuit claims that Kristy Johnson was summoned to appear in front of a local Mormon leader at the time and "chastised for involving the police in a 'church matter.'"
The father was excommunicated from the LDS church. However one year later, he was re-baptized after he convinced a church court that he had repented for his sins, Kristy Johnson said at the press conference.
Although the abuse has long ended, Johnson said she continues to experience emotional distress because of her childhood experiences.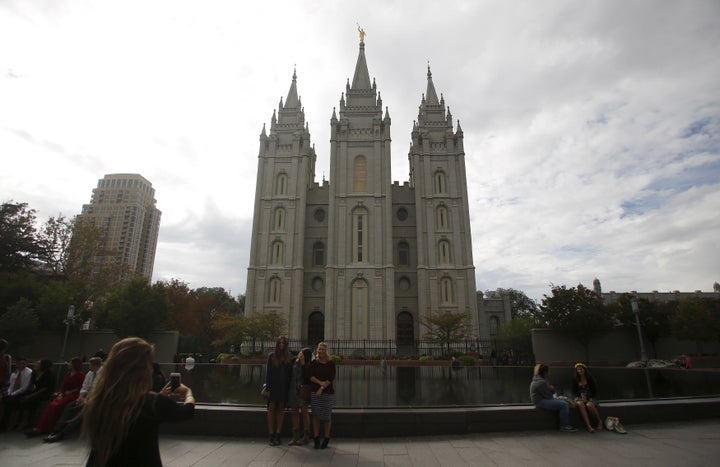 In addition to unspecified monetary damages, the lawsuit asks the judge to order Melvin Kay Johnson to use his influence to campaign for changes to church policy on reporting sexual abuse.
The LDS church is currently under scrutiny for the way it handles sexual abuse allegations. In April, McKenna Denson filed a civil lawsuit against the church for allegedly failing to take action against a Mormon leader who she claims raped her in 1984.
In March, the church updated its guidelines on how local leaders should counsel victims of sexual abuse. The guidelines instruct leaders to "fulfill all legal obligations to report abuse to civil authorities." They're also told to "immediately" call a church-run helpline for advice on how to handle the allegations.
Kristy Johnson argues that the handbook should instruct Mormons to go to the police first.
"These men are good men, I'm sure they are, these leaders of the church. But they are not equipped to deal with criminals, especially sexual criminals," Johnson said on Thursday. "That's why when there is a crime committed, a sexual crime against innocent children and vulnerable adults, it needs to be directly reported to the police."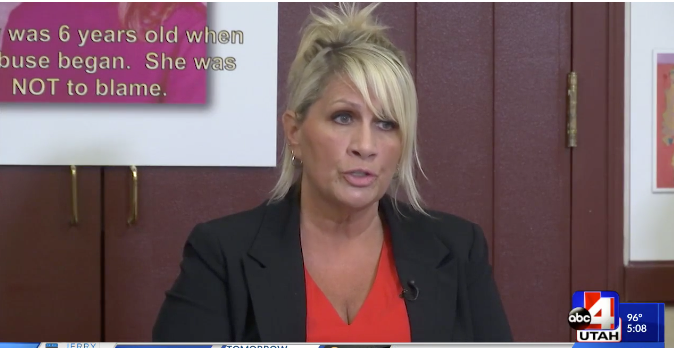 Johnson and her siblings have shared their story in a short documentary, "Glass Temples," which screened in Utah for the first time on Thursday at the Salt Lake City Public Library. According to the Salt Lake Tribune, one scene appears to show the father admitting to several of his children that he abused his daughters.
At the press conference, Kristy Johnson appealed directly to the church's top leader, President Russell Nelson.
"I'm asking you, President Nelson, that you make the Church of Jesus Christ of Latter-day Saints the example to all other religions on the earth and all other organizations," Johnson said. "That you set yourself up as a beacon on a hill, that you're the church that will not allow sexual predators to be safely harbored or protected above children and vulnerable adults."
"Show the world that the Mormon church is going to do the right thing," she said.
Related
Before You Go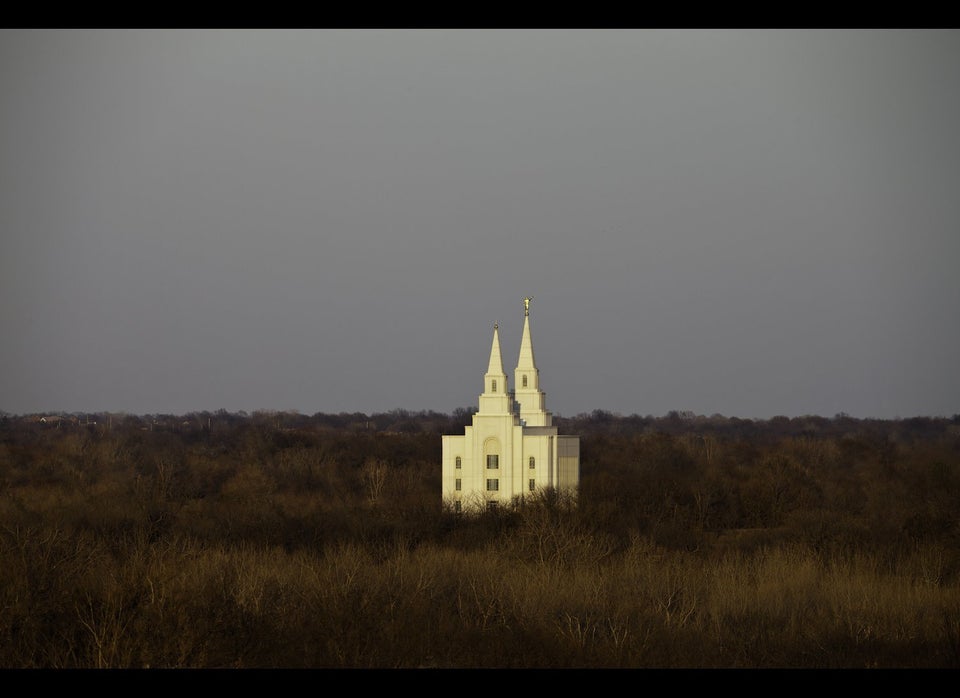 Inside a Church of Jesus Christ of Latter-day Saints Temple
Popular in the Community