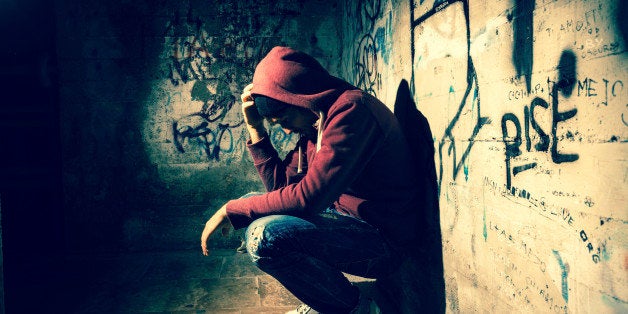 In honor of National Addiction Recovery Month, The Church of Jesus Christ of Latter-day Saints (also known as "the Mormon Church") recently released a series of videos highlighting the struggles and triumphs of individuals fighting addiction.
But these aren't your typical church videos. The LDS Church, to its everlasting credit, isn't holding back -- they are making a concerted effort to tackle addiction head-on. These videos are real, honest, raw, and in some cases, quite heartbreaking.
And lest you think these are all just "pray-to-Jesus-until-the-addiction-goes-away" videos, the Mormon Church released a second series of videos and resources that complements their material and one video offering scientific insight as to how the brain functions when it is addicted.
As an active Mormon who has battled addiction throughout my life and as someone who has lost friends to addiction, I found these videos to be both powerful and beautiful. In fact, while watching Aram's story I simply broke down and started crying. I cried because I was filled with gratitude for all of those people that recognized the addict in me and helped me move along the 12 Steps, and I cried because I was grateful that my Church was making such a concerted effort to help others move forward.
No matter who you are, our lives are -- in one way or another -- touched by someone who is struggling with addiction. Religious or not, I encourage you to watch these videos because I think that they can offer valuable hope and perspective for anyone who is struggling to move forward.
Popular in the Community