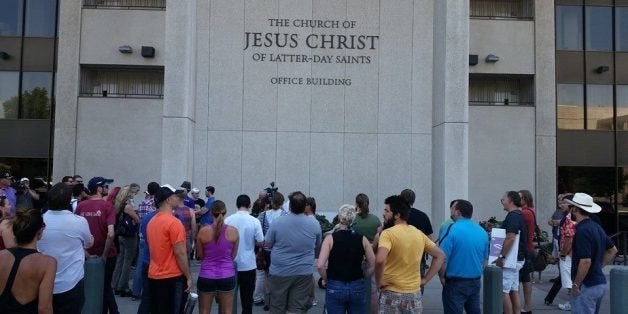 Nearly 500 Mormons joined a Facebook event for a mass resignation from the LDS Church on Thursday to protest the recent excommunication of Kate Kelly and disciplining of John Dehlin, two prominent activists in the Mormon community.
Participants gathered in City Creek Park across the street from Temple Square for a rally and march, according to the event's Facebook page. At the end of the march, those gathered made the powerful statement of submitting their resignation letters in a public mailbox.
Those unable to attend were invited to upload their letters to a website uniquely created for the event, which would then be delivered along with the rest. For any who supported the cause but were not ready to resign, the Facebook page said, their attendance would still be welcome.
The event's website characterized the participants as any who feel their beliefs to be aligned with Kelly and Dehlin and who are troubled by the LDS Church's disciplinary actions.
Participants in this event are members of the LDS Church who find that their personal beliefs, perspectives, and hopes for change within the LDS community and institutions match those of the individuals who are facing Church discipline. As such, they feel the Church is sending a clear message that this religious community is not the place for Mormons like them.
Kelly, a human rights attorney and founder of Ordain Women, is a vocal advocate for women's ordination in the LDS Church. She was excommunicated for her views in late June. John Delhin, a podcaster and gay rights activist, faces excommunication as well, though his has not yet been determined.
Although her excommunication struck a chord with many Mormons, Kelly raised several concerns about the mass resignation in an interview with The Huffington Post.
"I've been encouraging people to stay in the church and try to make things better from within," Kelly said. "I realize that's not possible for everyone, and they should do what they feel directed to do. But if possible, and if you feel able to, I think people should stay because some of the most effective change happens from within."
The protest coincided with Pioneer Day, a major Mormon holiday that celebrates the pioneers' arrival in Salt Lake City in 1847. On this day amidst parades, concerts and fireworks, the mass resignation stood out.
"[Pioneer Day] is bigger than the 4th of july in Utah," Kelly told HuffPost.
It's ironic, Kelly said, that a voluntary resignation would take place after her own forcible removal from the church against her will. "I affirmatively say, 'I'm Mormon, and you have to claim me, and the church said, 'No we don't.' [By resigning] these people are saying, 'You can't claim me.'"
UPDATE: Local news reported roughly 100 people showed up for the event to support the mass resignation. Organizer Micah Nickolaisen told FOX he was pleased with the turnout, saying, "The purpose of this sort of event, demonstration, protest, is to give voice to the people that are marginalized within the LDS religious community."
Related
Before You Go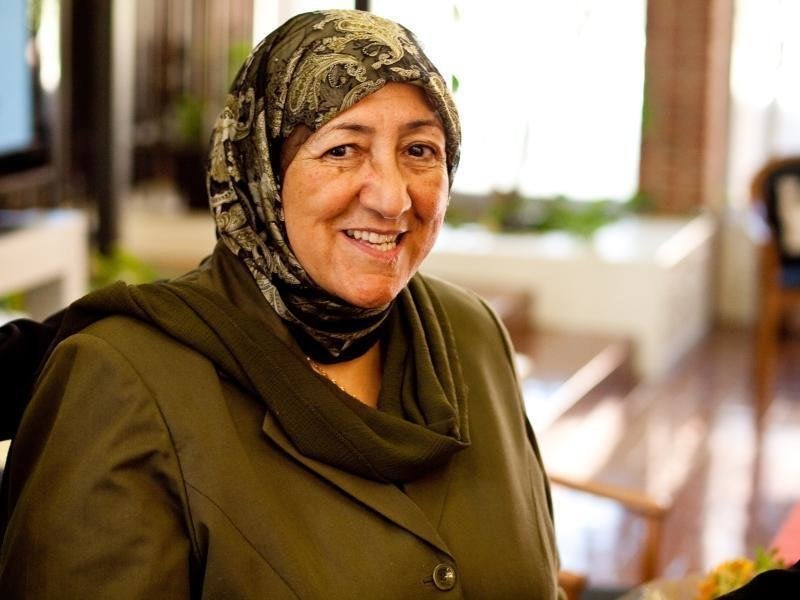 Powerful Women Religious Figures Around The World
Popular in the Community