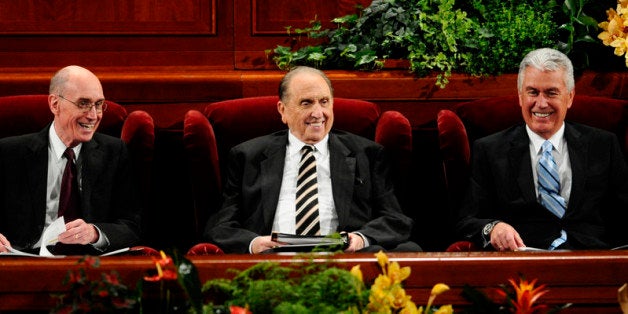 SALT LAKE CITY — For the first time in decades, a small band of Mormons who disagree with their church stood during the semi-annual General Conference on Saturday (April 4) and publicly shouted "opposed" to sustaining the top Mormon leaders.
At least seven people rose in dissent as part of an action by a loosely organized group calling itself "Any Opposed?"
At the same time, thousands of Mormons gathered in the church's Conference Center silently raised their hands to show their support for the governing First Presidency and Quorum of the Twelve Apostles, which guide the Church of Jesus Christ of Latter-day Saints.
The opponents did not say more during the afternoon session, but one of those who stood, Don Braegger of American Fork, Utah, said the group has a variety of concerns, including the perception that LDS history is rife with disturbing episodes; that the faith does not treat LGBT persons fairly; and does not offer wide enough roles for women.
Unlike in the 1970s and '80s, when opponents were removed from General Conference after voicing "no" votes, Saturday's opponents remained for the rest of the afternoon meeting.
President Dieter F. Uchtdorf, second counselor to President Thomas S. Monson, noted the contrary votes each time they were cast by replying, "The vote has been noted."
In a statement at the anyopposed.org website Saturday, the group's participants attempted to explain their action to fellow Mormons.
"We are members of the church just like you. We have spent our whole lives in dedicated church service. We are return missionaries, Primary teachers, Relief Society presidents, and Elders Quorum instructors. We are mothers and fathers who want the best for our children," the statement said. "Like you, we have wrapped our entire lives and our fundamental identities around the wonderful promises of the Gospel."
Those involved in the group have their individual reasons for their opposing votes, the statement said. They have "doubted our doubts" for months, years and decades, and have "tried desperately to lower our expectations and remain faithful to our covenants and keep our families together."
" … For ourselves, and for the thousands of Latter-day Saints who find themselves marginalized by our families and communities, we are here to say, 'All is not well in Zion.' "
Braegger — a descendant of Mormon pioneers who reported contributing more than $250,000 in tithes and offerings in his decades in the church — said he held a number of church posts but began losing faith in Mormon leaders a year ago after reading essays on the church's website to answer thorny doctrinal or historical issues.
Braegger said he had always been diligent about avoiding "anti-Mormon" rantings, but when he read these articles, he found himself "quickly realizing that I and all members of the LDS Church have been lied to for decades regarding some pivotal claims of our church and its leadership."
Laura Pennock of Bountiful, Utah, said she was the only one to stand and say "opposed" inside the historic Tabernacle, which serves as overflow seating for people without tickets to get inside the mammoth Conference Center.
"It was like nothing happened," she said of the reaction of her fellow Mormons.
"I'm here to repent for being silent too many times," said Pennock, who regrets not speaking out when her church helped finance campaigns in California and Hawaii opposing same-sex marriage.
She also is unhappy with the excommunications of Ordain Women founder Kate Kelly and podcaster John Dehlin.
Toward the end of the afternoon session, apostle Quentin L. Cook disputed the claim that "more members are leaving the church today, and that there is more doubt and unbelief than in the past."
That is "simply not true," Cook said. The LDS Church "has never been stronger."
Before You Go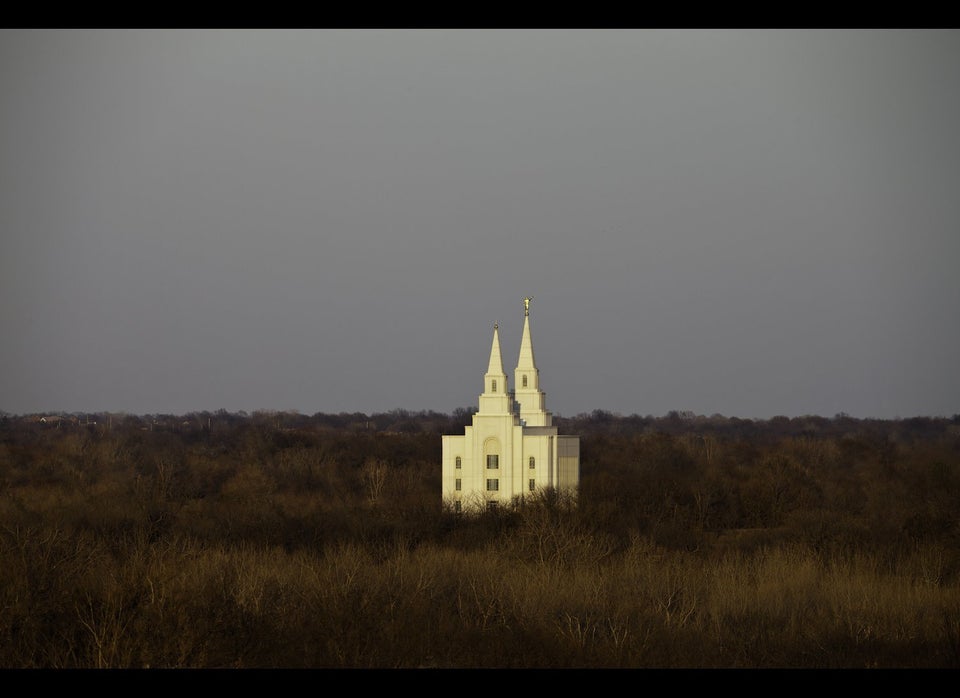 Inside a Church of Jesus Christ of Latter-day Saints Temple
Popular in the Community