 The debate over whether a largely Protestant nation is uneasy with a potential Mormon president was reignited this week after back-to-back attacks on Republican front-runner Mitt Romney's Mormonism at the high-profile Values Voters Summit in Washington, D.C.
As part of a larger survey conducted by Nashville-based Lifeway Research a year ago, 1,000 pastors were polled from around the country who represented dozens of denominations. Results, originally scheduled to be released in the coming weeks, were put out early after reporters requested data because of attacks on Romney at the summit, said Ed Stetzer, president of the Southern Baptist-affiliated organization.
"The view that Mormons are not Christians is the widely and strongly held view among Protestant pastors. That does not mean they do not respect Mormons as persons, share their values on family and have much in common. Yet, they simply view Mormonism as a distinct religion outside of basic teachings of Christianity. Many of these pastors may know Mormons who consider themselves Christians, but Protestant pastors overwhelmingly do not consider them such," said Stetzer. "I know this is an unpleasant question to many, and one that some will use as a hammer on evangelicals."
While the Lifeway survey indicates that a majority of pastors may not support the Mormon religion, surveys on whether Americans would support a Mormon candidate are more mixed. A Pew Research Center survey from the summer said that one in four voters would be less likely to vote for a Mormon candidate and found that 34 percent of white evangelical Protestants held this view. A Gallup poll released in June also found that almost 20 percent of Republicans and independents would not vote for a Mormon president, compared to 27 percent of Democrats who said the same.
After the weekend's controversial statements on Romney's religion, prominent pastors are also coming to his defense. On Saturday, Rev. Myke Crowder, senior pastor of the Christian Life Center in Layton, Utah, and spokesman for the National Clergy Council, released a statement condemning Jeffress, who is a Southern Baptist.
"As an evangelical, born-again, Bible-believing Christian, and a pastor with more than 25 years' experience living with and ministering among a majority Mormon population, I find the comments by Pastor Jeffress unhelpful, impolite and out of place," he said. "I've been around long enough to remember when independent Baptists wouldn't pray with Southern Baptists, when fundamentalists called Southern Baptists compromisers and liberals, when Southern Baptists wouldn't keep company with Pentecostals and when Pentecostals wouldn't keep company with Catholics. That wasn't helpful to anyone. Insulting Mitt Romney adds nothing to the conversation about who should be president. We're picking the country's chief executive, not its senior pastor."
CLARIFICATION:An earlier version of this story stated that "Mormons do not believe in the traditional Christian Trinity," which has been clarified to reflect that the church's belief in the Trinity varies from the orthodoxy of other Protestant groups.
Related
Before You Go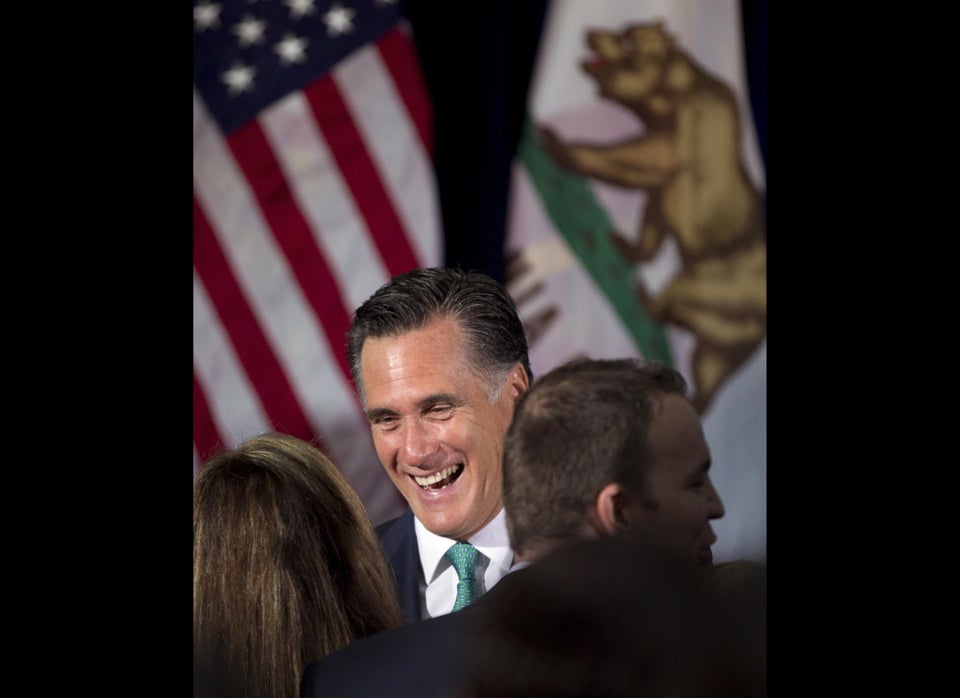 Mitt Romney 2012
Popular in the Community