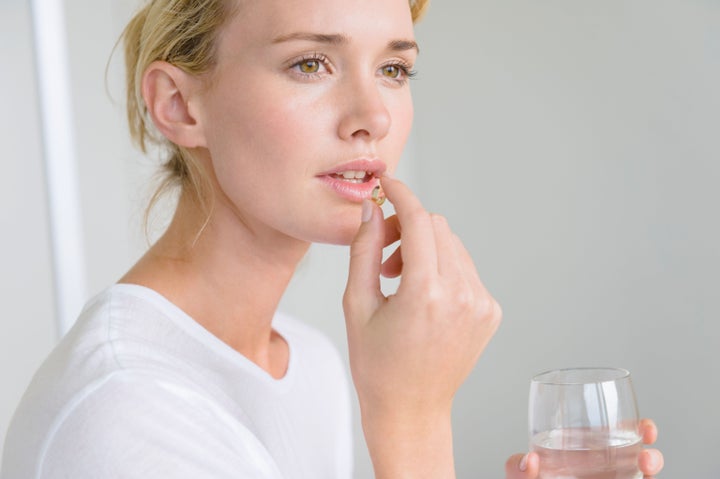 UPDATED: FDA Commissioner Margaret Hamburg, M.D., has released a statement, saying that she believes that Plan B One-Step should be allowed for all females of child-bearing age to purchase.
"I agree with the Center that there is adequate and reasonable, well-supported, and science-based evidence that Plan B One-Step is safe and effective and should be approved for nonprescription use for all females of child-bearing potential," she said in the statement.
However, Hamburg also said in the statement that the Secretary of Health and Human Services does not agree with the FDA's conclusions, and that the secretary wants Hamburg to "issue a complete response letter, "which means that the supplement for nonprescription use in females under the age of 17 is not approved."
Therefore, Hamburg said in the statement, Plan B One-Step is right now still available for females of all ages, but girls under age 17 must have a prescription from their doctor to purchase it.
Shampoo, check. Garbages bags, check. Plan B, check.
Instead of having to ask a pharmacist for the product, Plan B will be placed on shelves alongside other contraceptives, such as condoms and spermicides. Even more significantly, there will be no age limit to buy the emergency contraception without a prescription.
Currently, you can only purchase Plan B without a prescription if you are at least 17 years old.
Despite claims to the contrary, Plan B and the "abortion pill" are not the same thing. Plan B works by preventing pregnancy. It cannot end a pregnancy.
Plan B One-Step® is your backup plan—emergency contraception in just one pill. The sooner you take it, the better it works. When taken as directed—within 72 hours (3 days) after contraceptive failure or unprotected sex—approximately 7 out of 8 women who would have gotten pregnant will not become pregnant after taking Plan B One-Step®.

Plan B One-Step® is not RU-486 (the abortion pill)—it won't work if you're already pregnant, and it won't affect an existing pregnancy.
Some conservative groups are opposed to the change, arguing that Plan B may be misused by teens, and that a mandatory doctor's visit to get a prescription will help screen for sexual exploitation.
For advocates of increased access to contraceptive methods, bringing Plan B out from behind the pharmacist's counter would be a big success.
As Rep. Diana DeGette and Rep. Louise Slaughter argue in a recent blog post:
If the FDA approves this step, it will reflect the proven science of an important contraceptive innovation for American women. Access to reliable and safe contraception is a fundamental component of basic health care. Yet, directly in conflict with that science, many ideologues are once again trying to stand in the way of this advancement for women's health care.
The FDA should issue its decision on Wednesday.