With mouths to feed, bodies to dress and teeth to brush all before the school bell rings, there's not much extra time (read: any extra time) for parents to slow down and enjoy those early hours with the kids. If we're being honest, it's a wonder everyone makes it out the door with shoes on (and even that isn't always guaranteed).
As hectic as it is, daybreak offers valuable bonding time for parents and kids -- if only we could take advantage. That's why we teamed up with The Quaker Oats Company to help moms and dads make the most of mornings. Since it's not always possible to carve out 15 extra minutes of 'together time' in the a.m., we rounded up the best morning bonding ideas that don't require an earlier wake-up. Read, rise, shine and let the bonding begin.
1. Turn Prep Time Into Game Time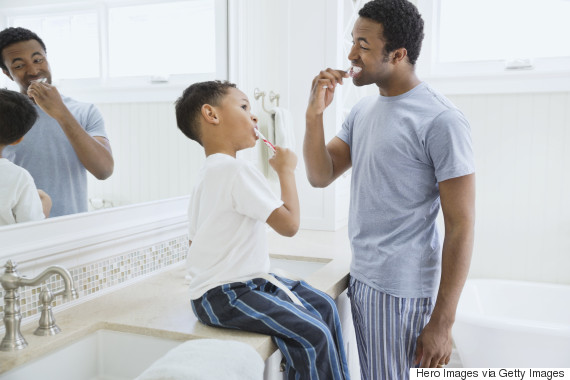 Image: Hero Images via Getty Images
One of the biggest challenges parents face in the morning is actually persuading the kids to get ready for the day. But all you need is a toothbrush! Make a game out of brushing together; whether you're fighting cavity monsters or competing to see who can get the cleanest in two minutes' time, you'll keep your kids on their toes (while keeping their teeth sparklingly clean). Most importantly, you'll turn a humdrum morning task into a fun family activity.
2. Decorate Breakfast Together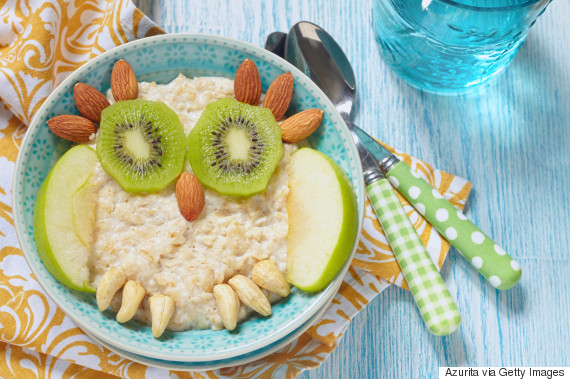 Image: Azurita via Getty Images
It's no secret that kids love a quirky character breakfast -- but it's tough to come up with a unique idea for every pancake or bowl of oatmeal you make, much less to find the time to actually decorate your masterpiece. Instead, get the kids in on the fun. Lay out some fruit slices and other healthy additions and encourage your little ones to use their imaginations with their designs. You'll have the chance to work together on the arrangement and to chat about your creation as you both dig in.
3. Turn Lunches Into Art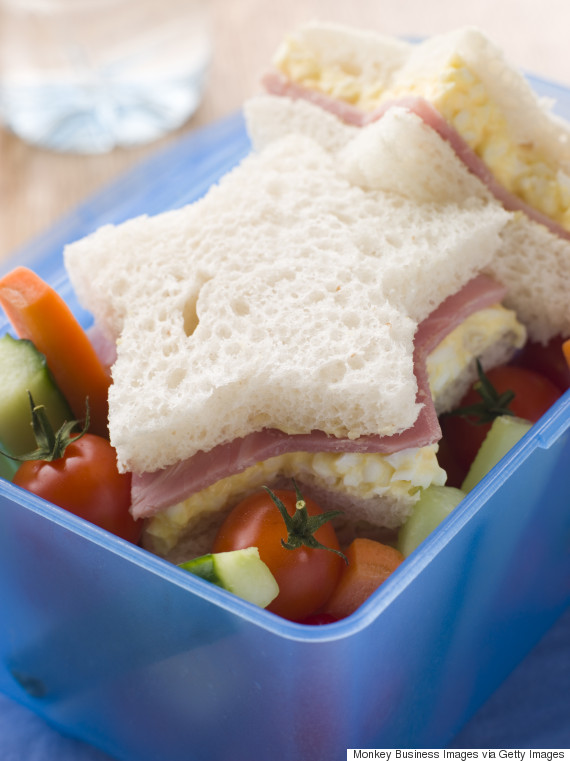 Image: Cathy Yeulet via Getty Images
While you're at it, you might as well make lunch boxes more creative, too. Have your little ones help you put their lunches together and let them pump up the creativity in the process. Think sandwich cutters in fun shapes, bento stickers, lunchbox printables and cute food-themed jokes written on the bottom of paper bags. ("Why was the strawberry so upset? Because it was in a jam.")
4. Find Your 'Om'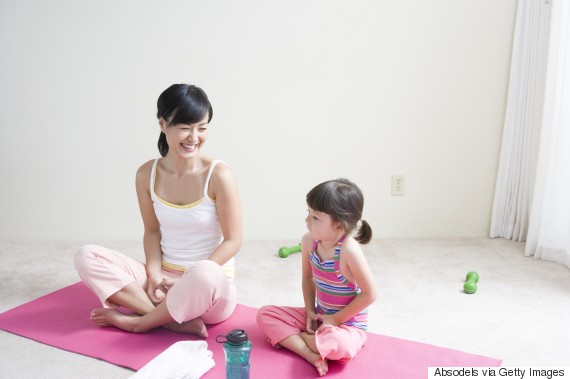 Image: Absodels via Getty Images
How great would it be to sneak a little yoga into your morning routine? Make it a bonding experience by getting your little ones in on the action. Start the day off by stretching out together through a series of kid-friendly yoga poses. You may even tap into an extra well of inner strength to help you face the busy day ahead.
5. DJ A Family-Friendly Playlist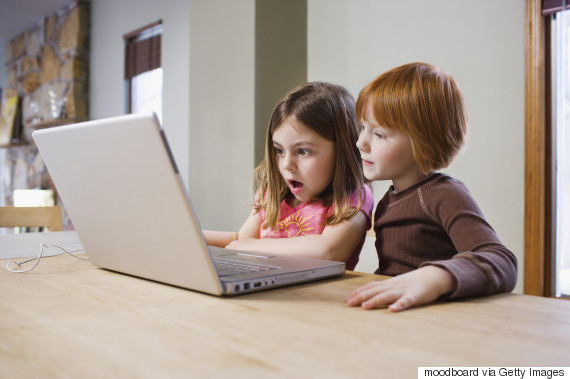 Image: Moodboard via Getty Images
Truly strapped for time in the morning? Turn to music to make your a.m. bonding easier. Designate some time on Sunday nights to co-construct the perfect morning playlist with your kids -- and be sure to go long and include happy pump-up tunes that will last you through the week. Just press play once the kids kick off their morning routines. With every song that comes on, your little ones will remember picking it out with you earlier that week, and you can sing along together when you're in the same room. Bonus point: this morning hack might actually help the kids get ready faster!
6. Make Dog-Walking A Family Affair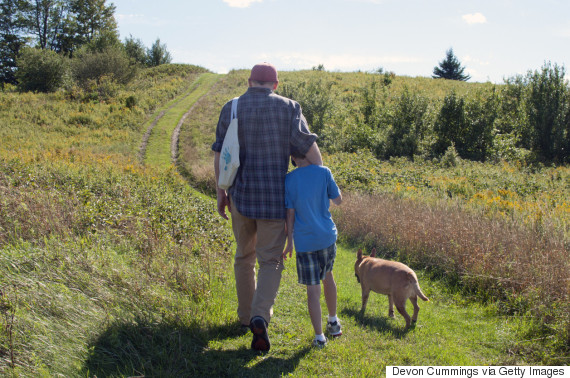 Image: Devon Cummings via Getty Images
Since you can't avoid chores and daily to-dos, turn them into bonding time. You have to walk the dog for 10 minutes or so every a.m. anyway, so invite the kids along so you can chat before they leave for school. Ask them about what they have going on during the day, what they're learning in class, what they think is on your pup's mind that very moment -- whatever you ask, know that this is your time to listen and soak in your kids' company before they're off for the day.
7. Redefine Your Car Games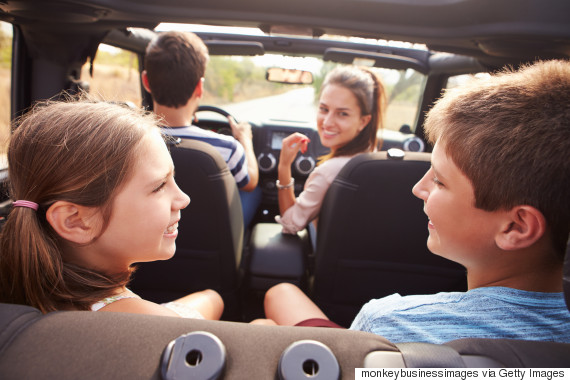 Image: MonkeyBusinessImages via Getty Images
Car rides have changed a lot for little ones since we were young; instead of occupying themselves with coloring books in the backseat, kids these days are glued to mobile devices that allow them to play on the go. The trouble is, it's tough to get a word in edgewise. If you drive your kids to school, redefine playtime in the car by putting the tech aside and opting for some good, old-fashioned road trip games instead -- think 20 Questions, Two Truths and A Lie, Mad Libs, Catchphrase and more. The drive may not be long, but you'll at least pack in some extra laughs.
Unlock the power of a great morning by serving up a hot and tasty bowl of Quaker Protein Instant Oatmeal. With 100 percent whole grain oats and 10 grams of protein per serving, Quaker Protein Instant Oatmeal is the deliciously filling breakfast choice to help you start your day.