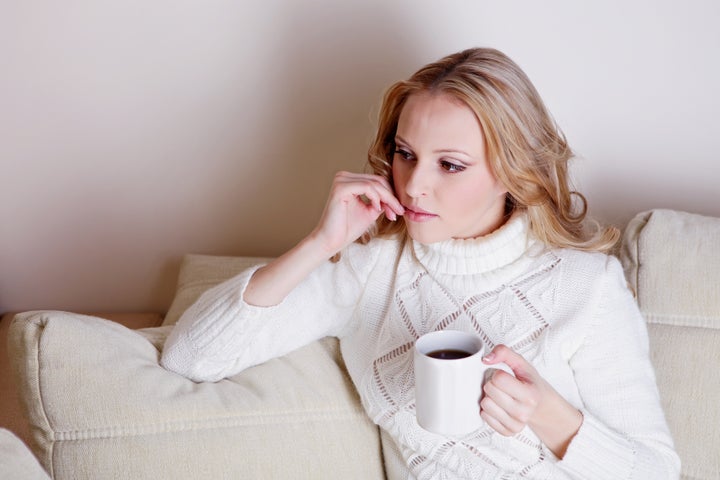 Mornings can be rough -- especially when you're preparing for a long day at work. Between getting yourself out of bed (a difficult task in itself), dressed appropriately, fed and out of your home with enough time to commute, it can be hard to spend even a few minutes relaxing.
On Friday SavvySugar asked readers how they pass the time on their morning commutes. I tend to read a book on my Kindle and completely zone out for the 30 minutes I'm on the subway, while some of my co-workers prefer to listen to music or rest their eyes. This got us thinking about the quirks of our various pre-commute routines. A British survey from 2010 found that women tend to spend around 76 minutes getting ready on Monday mornings, yet by Friday they've chopped their routine down to an average of 19 minutes. But what women are doing during those 19 to 76 minutes totally depends on the person.
My morning routine wouldn't be complete without putting on an episode of some trashy television show (this morning it was last night's "GCB") that I can watch and/or listen to in the background while I'm getting ready. It makes me feel a little more relaxed -- like my mornings are still mine, even as I'm intermittently answering work emails and checking the weather. Our Senior Lifestyle Editor, Lori Fradkin, depends on her pre-work instant coffee. "The first thing I do every morning is make myself Taster's Choice hazelnut instant coffee. I heat water in the microwave and use two packs of coffee and two Splendas. (I like it extra-sweet.) I have this pre-shower or pre-run -- if I wake up early enough to work out," she says. And Assistant Parents Editor, Jessica Samakow, watches the "TODAY Show" before her commute because, "I feel like Al Roker wouldn't lie to me about the weather."
What's the one thing you can't live without during your mornings? Tweet @HuffPostWomen using the hashtag #MorningMust!
Popular in the Community