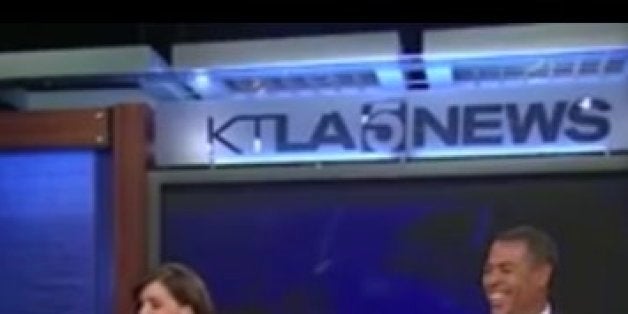 Waking up early to catch the local morning shows might be back in style.
A new study by the Pew Research Center on local TV audiences for morning shows, early evening news and nightly news showed that viewership increased across the board in 2013. Morning shows saw the strongest growth, with a 6.3 percent increase in viewers from the 5 to 7 AM hours. The study, which looked at ABC, CBS, NBC and Fox affiliates, also found that early evening news shows saw a 3.3 percent increase.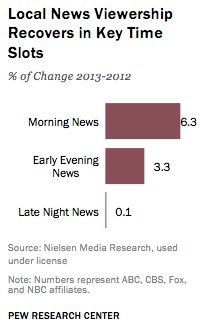 The rise in viewers is the first increase local TV has seen since 2008 and a big recovery from 2012 when morning shows experienced a 5 percent decrease, Pew said.
While late night news did show a slight increase, the nightly broadcasts appear to still be struggling. Nightly news had a mere 0.1 percent increase in viewership. Another study by Nielsen Media Research in January found that only about 24.5 million Americans still watch nightly news shows, compared with the close to 50 percent of Americans who enjoyed nightly news in 1985.