Moroccan state TV is under fire after airing a beauty tutorial showing women how to hide bruises caused by domestic violence.
"Sabahiyat," a show that airs on the state's Channel 2M, aired a segment on Nov. 23 featuring a makeup artist showing how to cover up bruises from domestic abuse in an effort to share "beauty tips [that] will help you carry on with your daily life," the Guardian reported.
"After the beating, this part is still sensitive, so don't press," the host said in Arabic while applying the camouflaging cosmetics, according to the Washington Post. "Use foundation with yellow in it. If you use the white one, your red punch marks will always show."
Thousands have signed a petition started by equality activists on Change.org demanding action be taken against 2M for normalizing violence.
A few days before the International Day for the Elimination of Violence Against Women, a show dedicated to women on the Moroccan public channel 2M aired the November 23th a segment showing Moroccan women how to cover bruises from domestic violence. As Moroccan women and as feminist activists in Morocco, and in the name of all Moroccan people, we denounce the message of normalization with violence against women. We demand severe sanctions against this show, "Sabahiyat", and the channel 2M.
The petition ends with: "Do not cover domestic violence with makeup, condemn the aggressor!"
On Friday, 2M issued a statement on its Facebook page, writing, "Management believes that this section is completely inappropriate and has an editorial error of judgement in view of the sensitivity and the gravity of the subject of violence against women."
"We are here to provide solutions to these women who, for a period of two to three weeks, are putting their social life aside while their wounds heal," she added. "These women have already been subjected to moral humiliation and do not need to also have others looking at them. Makeup allows women to continue to live normally while waiting for justice."
A 2009 study by the government's High Commission for Planning found that 63 percent of women had experienced psychological, physical, sexual or economic violence within the year, according to Amnesty International. In February, Human Rights Watch wrote a letter to the Moroccan government condemning its ineffective response to violence against women in the country.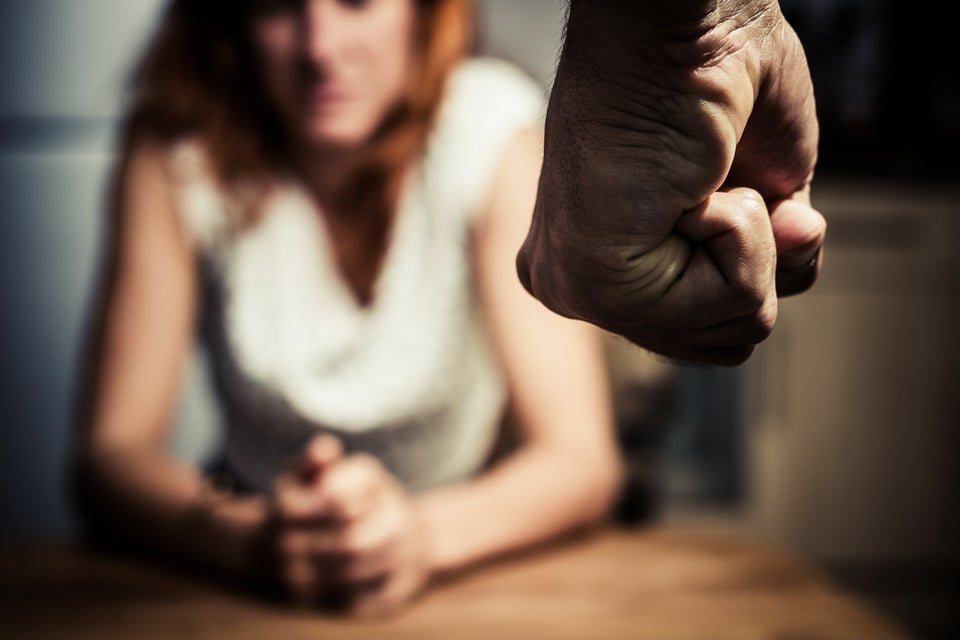 Shocking Domestic Violence Statistics