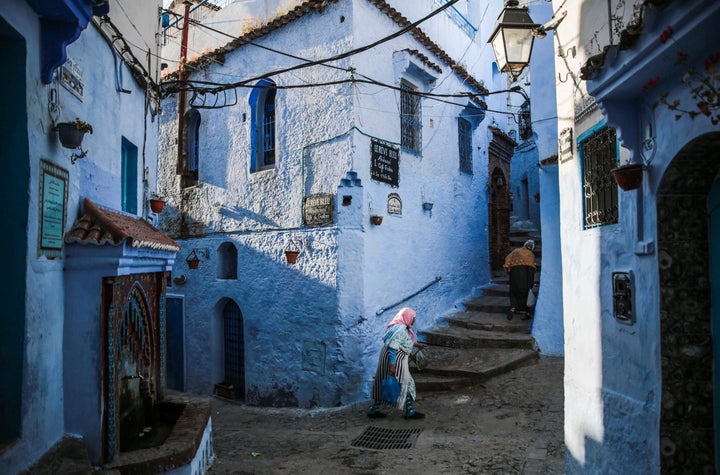 A Moroccan sociologist is warning that "virginity tests" are dangerous and ineffective but will persist in her country as long as girls are viewed as vessels of family honor.
"The value of a boy is tied to his sexual experience prior to marriage, while the value of the girl is tied to her virginity," Soumaya Naamane Guessous, who has extensively studied women's sexuality in Morocco, said in response to a global campaign launched earlier this month to end the practice.
The World Health Organization, United Nations Human Rights Council and U.N. Women issued a joint statement on Oct. 17 in which they warned that no test — even one involving an examination of her hymen — can prove whether a woman has had sex.
"It is not possible to differentiate between a 'virgin' hymen and a 'non-virgin' hymen," the statement said.
The three organizations are calling on governments to intervene in countries where "virginity testing" has been documented, such as Morocco, Egypt, India, Brazil, Afghanistan, Libya, Turkey and Jamaica. The organizations also say the practice has become more common among immigrant groups living in developed countries where it has never been documented before, such as Belgium, the Netherlands, Spain, Canada and Switzerland.
"A gynecologist can issue up to 10 virginity certificates in a single day, especially during marriage season between June and August. This document is an invasion of the woman's privacy."
A so-called test of virginity, often referred to as a "two-finger test," is not scientifically or clinically substantiated, the organizations said. It is also a violation of a woman's human rights and can affect her physical, psychological and social well-being in both the short and long term.
The organizations warned the examination can be "painful, humiliating and traumatic" and lead to genital bleeding, sexually transmitted diseases and other infections. Guessous pointed out that complications may also arise because the test is not always performed by a medical professional; instead, it may fall to a family member or traditional midwife.
Women may also engage in high-risk sexual behavior to "preserve" their virginity, which in some cultures is strictly defined as not having engaged in vaginal sex, said the WHO and the U.N. groups. And in some extreme cases, "failing" the test can be deadly: Women may be killed by their families or die by suicide if they are not granted a virginity certificate.
Virginity Certificates
Virginity tests are still widespread across all social classes in Morocco, said Guessous, a longtime critic of the practice.
Moroccan women who undergo the examination typically don't do so of their own volition, Guessous added. The test is particularly common before a woman gets married. It is often performed at the request of her parents, or of her future husband or in-laws, who may ask a doctor to tell them if the bride's hymen is intact or broken. A girl's mother may request a certificate as a safety measure to protect her daughter from possible accusations by a future husband.
"Moroccan gynecologists issue a large number of virginity certificates," Guessous said. "A gynecologist can issue up to 10 virginity certificates in a single day, especially during marriage season between June and August. This document is an invasion of the woman's privacy."
Demystifying The Virgin
Virginity is associated with honor for women — and virginity tests will continue to occur as long as that's the case, Guessous said. The virginity test is rooted in social norms that control the bodies and sexuality of women and girls.
"On the one hand, the honor of an entire family can rest on a single membrane, whereas, on the other hand, education is unequal for boys and girls," Guessous said. Women, not men, tend to "jealously guard" and put value on these rituals imposed on girls.
Guessous recommends raising awareness among Moroccans through campaigns that would primarily seek to explain virginity and female genitalia to families. It would be important to emphasize that the purpose of the campaign was not to encourage sexual liberation, she said.
The WHO also suggests raising awareness among physicians who issue virginity certificates, as well as government and medical institutions that could provide legislative and political support for a permanent ban.
Related
Popular in the Community