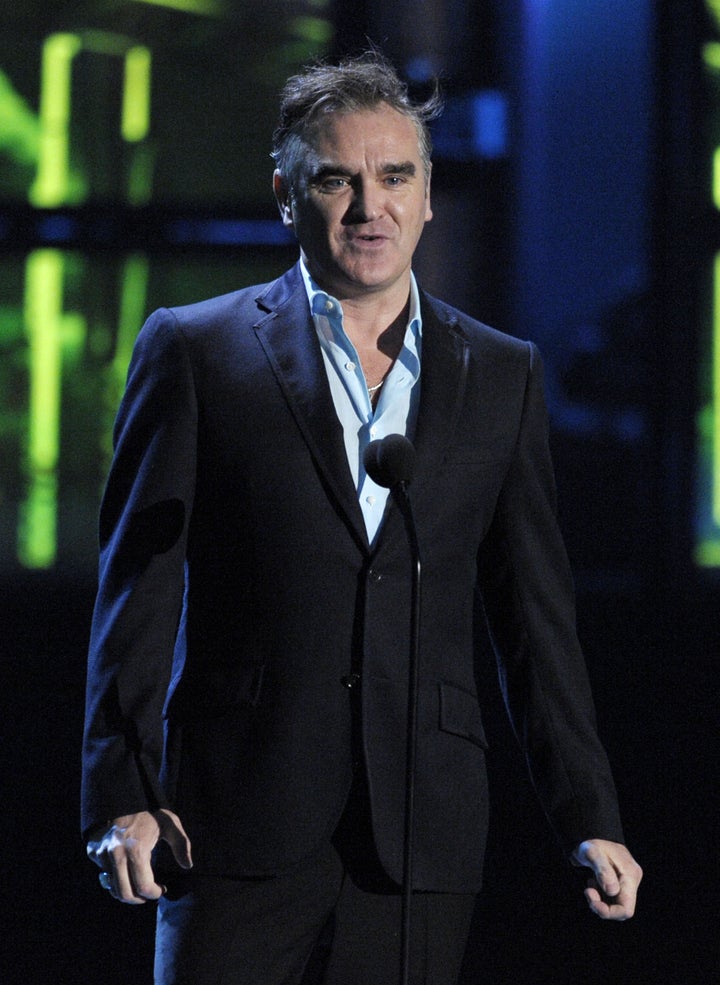 Singer and songwriter Morrissey described the people of China as a subspecies because of the way they treat animals, and he is is standing by his remarks.
The outspoken former Smiths frontman, a longtime vegetarian and animal rights advocate, told the Guardian Weekend magazine:
"Did you see the thing on the news about their treatment of animals and animal welfare? Absolutely horrific. You can't help but feel that the Chinese are a subspecies."
The interview was done by poet Simon Armitage, who told the Guardian:
"I thought at the time it was a dangerous thing to say into a tape recorder. He must have known it would make waves, he's not daft. But he's provocative and theatrical, and it was one of dozens of dramatic pronouncements. I'm not an apologist for that kind of remark, and couldn't ignore it. But clearly, when it comes to animal rights and animal welfare, he's absolutely unshakable in his beliefs. In his view, if you treat an animal badly, you are less than human. I think that was his point."
Morrissey has been called a racist before for lyrics in songs such as 'Bengali in Platforms' and 'Asian Rut,' and for the anti-immigration comments he made to NME music magazine in 2007.
But he's not backing down on this one. He later said in a statement:
"If anyone has seen the horrific and unwatchable footage of the Chinese cat and dog trade - animals skinned alive - then they could not possibly argue in favour of China as a caring nation. There are no animal protection laws in China and this results in the worst animal abuse and cruelty on the planet. It is indefensible."
Popular in the Community