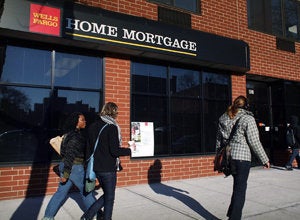 With real estate prices as low as they've been in years, those people and families that can afford it might be looking to capitalize on the market and buy a home.
But across the nation, those folks are facing rising costs in the form of mortgage closing fees. In Illinois alone, those fees rose over 40 percent in the last year.
A survey released this week by Bankrate Inc. showed that the average estimated cost of closing fees on a $200,000 mortgage rose thirty-seven percent nationally, to $3,741. In Illinois, the fees were roughly $3,505, up from $2,486 just last year.
The reason for the jump has to do with new regulations on the mortgage industry that went into effect this January. According to the Chicago Tribune, lenders are now required to provide much more accurate estimates of closing fees; if their estimates are not within 10 percent of the final total, the lenders pay a fine.
This means added labor in preparing the loan, which causes fees to go up. But Greg McBride, senior financial analyst for Bankrate.com, said it also means banks are being more honest, according to the Chicago Sun-Times.
"Increased regulation on lenders' good faith estimates means more accurate estimates and less expenses popping up for consumers on the back end," McBride said in a statement.
Either way, for consumers already struggling to pay mortgages, the steep fees are yet another obstacle to potential new homebuyers.
Calling all HuffPost superfans!
Sign up for membership to become a founding member and help shape HuffPost's next chapter