 Even in the movie version of the financial crisis, the giant mortgage company accused by the U.S. government of rampant fraud and abuse wouldn't be so obvious as to nickname its mortgage lending program "the Hustle."
The real-life Countrywide Financial, however, was not known for its subtlety. In 2007, as the mortgage market was collapsing, Countrywide, now part of Bank of America, used the hustle -- officially, a program it called the "High Speed Swim Lane" -- to eviscerate lending standards in order to keep pumping out home loans, even though many were fraudulent, according to a lawsuit filed by the U.S. government last month.
Despite the abuses alleged in this lawsuit, described as "spectacularly brazen in scope" by Manhattan U.S. Attorney Preet Bharara, the federal government accused no individual bank executives with wrongdoing in the case. Nor have authorities singled out individuals in recent civil lawsuits against Wells Fargo, JPMorgan Chase or Credit Suisse, the three other banks sued in the last two months by members of a high-profile task force created by President Barack Obama this year to investigate mortgage fraud.
As a result, some legal scholars question whether the lawsuits will help accomplish a primary goal cited by authorities in bringing such cases: deter future fraud and misconduct.
"Lawsuits have a deterrent effect only if the government is willing to take action against the individuals responsible," said James Cox, a securities law professor at Duke University who has followed the financial crisis closely. "I'm very skeptical about whether you change the business culture if you impose a fine on a company."
Sally Simpson, a professor of criminal justice at the University of Maryland, has studied the deterrent effect of government lawsuits. Her findings suggest that attempting to hold an individual accountable sends a "more powerful deterrent message" than simply suing an institution.
That doesn't mean that suing a bank or other company offers no deterrent effect, Simpson said. She said corporate managers told researchers they viewed individual charges as more "consequential" than charges against their company. But the managers also said that corporate fines could influence their behavior.
Interestingly, Simpson said, corporate managers tend to view a large number of cases against companies that allege a similar pattern of wrongdoing as more effective in preventing future fraud than one or two cases that single out specific institutions -- even if the charges against those one or two institutions are more significant.
In short, the "certainty of sanction" -- meaning a high chance of getting caught -- outweighed the severity of potential punishment in terms of deterring wrongdoing, Simpson said she found.
To date, there hasn't been much certainty of sanction in the government's response to the financial crisis. Wall Street executives who helped inflate the subprime bubble have escaped criminal sanctions. As The Huffington Post has previously reported, this most recent effort by state and federal authorities to punish those responsible for the financial crisis will also likely end without criminal charges.
The early track record of the task force suggests that civil fraud charges against individuals -- which are easier to prove, and involve monetary sanctions, not jail time -- may be scarce, too, though this calculus may change.
In a press call, New York Attorney General Eric Schneiderman, whose office brought the Credit Suisse case, and who sued JPMorgan Chase for a similar behavior last month, said the institutional lawsuits do not preclude future cases against individuals.
Without access to the documents and witnesses available to authorities, it is impossible to determine which bankers, if anyone, should be sued for fraud. But it is hard to imagine a scheme like the one described by federal authorities at Countrywide as having sprung from the fabric of the institution, without help from scheming employees.
According to the Countrywide lawsuit, even as the mortgage market was collapsing, the company essentially dismantled what remained of its quality control checks, issuing mortgages to anyone with a pulse. Countrywide, and later Bank of America, then lied to Fannie Mae and Freddie Mac, which buy home loans for resale, about the quality of those defective loans, the lawsuit claims.
The scheme described in the lawsuit offers a window into the hubris of those involved: not only did Countrywide allegedly remove all roadblocks to making loans, it gave the program a nickname synonymous with "con job."
"If you want one case to describe the greed culture that existed in the mortgage industry, this is it," Cox said. "Gordon Gekko couldn't have done better."
A spokeswoman for the U.S. attorney's office in Manhattan, which brought the case against Bank of America, said her office does not comment on charging decisions.
As it now stands, Bank of America may face a substantial financial penalty: up to $3 billion to resolve the latest government fraud lawsuit.
If history is a guide, the bank will easily swallow the losses. From 2010 until the middle of this year, the Bank of America set aside $10 billion for litigation, according to an analysis of public filings by The Wall Street Journal.
Investors have likely already factored the likelihood of such penalties into share prices. Indeed, once settlements are brokered, share prices often rise.
One argument against individual charges, at least at Countrywide, is that a handful of executives have already faced sanctions. In 2010, former chief executive Angelo Mozilo paid a record $67.5 million to settle a Securities and Exchange Commission fraud case.
But the SEC hasn't sued many top Wall Street executives, either. And when it has done so, the results have been mixed. In July, a federal jury cleared Brian Stoker, a former Citigroup executive, of wrongdoing in connection with the bank's sale of risky mortgage-backed bonds in the run-up to the financial crisis.
In a statement read aloud in the courtroom by Judge Jed Rakoff, who presided over the trial -- and has served as a persistent thorn in the SEC's side, pressing the agency to hold more individuals accountable -- the jury suggested that the agency press on with its investigations.
"This verdict should not deter the SEC from investigating the financial industry, to review current regulations and modify existing regulations as necessary," the statement said.
Before You Go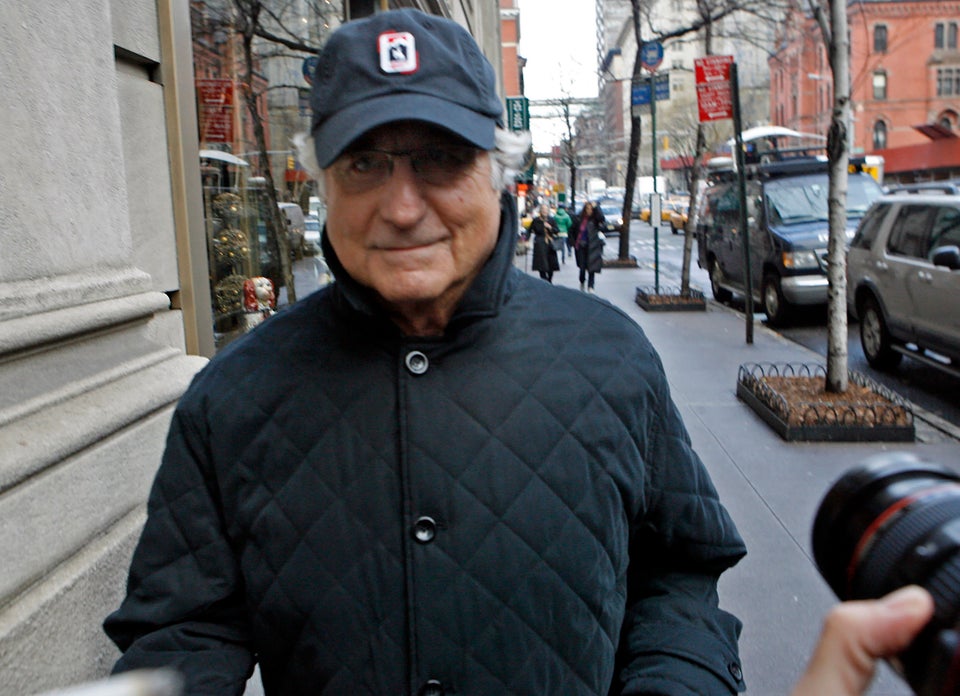 10 Bankers Behind Bars
Popular in the Community