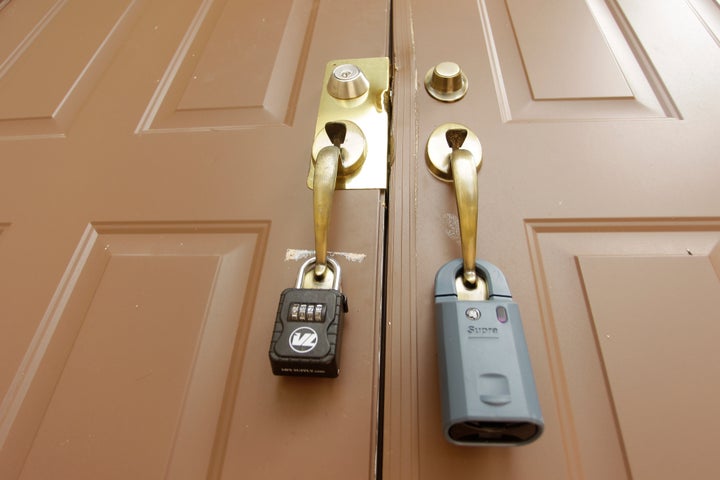 Years have passed since the housing crisis first brought the U.S. economy to the brink, but reports of mortgage fraud are only increasing, up 31 percent in the first quarter of 2011, according to the Financial Crimes Enforcement Network, a Treasury bureau that tracks illegal financial activity.
In a report released Tuesday, FinCEN said that it had received 25,485 mortgage-loan fraud suspicious activity reports in the January-March period, up from 19,420 in the first quarter of 2010.
That's not to say there were more instances of mortgage fraud in 2011's first quarter. Most of the tips FinCEN received had to do with what the report calls "increasingly dated activities" -- incidents that happened in 2006 and 2007, during the housing boom, and that are only now being reported.
Only one day after the report's release, Ally Financial received subpoenas from investigators over charges of mortgage fraud.
"The industry is slowly making its way through the most problematic mortgages," said FinCEN director James Freis in a statement.
Banks are under pressure to buy back the fraudulent loans. When the loans were first sold, the banks agreed to buy back any that turned out to involve fraud, a guarantee they made to protect bond insurers.
Those loans are coming under scrutiny now. According to FinCEN, what's being uncovered are multiple incidents of "loan modification and foreclosure rescue scams, flopping, and falsified claims of identity theft."
The FinCEN report notes that California had the most mortgage loan fraud subjects by volume, followed by Florida, New York, and Illinois, in that order. Of metropolitan areas, Los Angeles had the greatest number of fraud subjects by volume, followed by New York, Chicago, San Francisco, and Miami.
Californian metropolitan areas also dominated the rankings of fraud subjects per capita. San Jose topped that list, with San Francisco, Los Angeles, Riverside, and Sacramento rounding out the top five.
While the majority of activities referenced in the Q1 reports took place several years ago, and the financial sector has undergone a housing collapse since then, there's no indication that mortgage fraud has decreased.
In August 2010, The Wall Street Journal reported that losses from mortgage fraud appeared to have risen 17 percent the previous year, and that $14 billion in loans were based on fraudulent data in 2009.
More recently, five major mortgage companies -- Wells Fargo, JP Morgan Chase, Citigroup, Bank of America, and Ally Financial -- came under federal audit in May for foreclosure abuse.
Popular in the Community