 A task force is a fickle thing. With the right leader, a strong staff, a broad mandate and a target population rich with criminal actors, a team of prosecutors can uncover evidence of wrongdoing, haul away bad guys and change the political dynamic, leading to long-lasting reforms. Or it can do nothing.
Critics of the Feb. 9 settlement reached between big banks, state attorneys general and the Justice Department are closely watching the formation of a Wall Street fraud working group co-chaired by New York Attorney General Eric Schneiderman, who has been a public champion of tougher action against banks for their role in the financial and mortgage crises and the resulting recession.
Schneiderman, in an effort to assuage the skeptics, said as the $25 billion mortgage settlement was being announced that it was merely a "down payment" in holding the financial industry accountable. Schneiderman's backing of the deal effectively extinguished broad-based progressive opposition to it.
Whether the government collects the remaining balance has much to do with how the fraud task force is set up and who's chosen to run it on a day-to-day basis.
"It's important to have a strong team with a strong leader," Elizabeth Warren, a Democratic Senate candidate and prominent bank critic, told HuffPost. "It is long past time for a thorough investigation and real accountability."
Schneiderman rose to national prominence by walking away, for a period of time, from the bank settlement negotiations, which he said were too favorable to banks. He has since battled critics' perception that he gave up too much for too little in exchange for returning to the table. From a pure political perspective, Schneiderman now has much riding on the success of the task force and has vowed to "take action" if it is stymied.
"If things break down and things don't work, I'm prepared to speak up and take action," he told Washington Post blogger Greg Sargent shortly after the task force was announced.
Matt Stoller, an influential blogger skeptical of the mortgage settlement, said that it'll take the bringing of criminal charges to prove that the government is truly serious about holding the banks accountable. "They see [the settlement] as a down payment instead of what most of us think, which is that it's actively a cover-up for a problem that hasn't been investigated," he said. "I want to know when the feds are going to put handcuffs on someone from [JPMorgan] for violating the Servicemember Civil Relief Act, which they admitted doing to Congress last year."
David Dayen, another settlement skeptic who has covered the issue relentlessly for the blog FireDogLake, said the task force needs to send a message by tapping somebody with real credibility to run the operation. "In general terms, that staff director needs to be someone with a demonstrated record of seeking real accountability for these crimes," he said, echoing a sentiment he has discussed on his blog.
For Stoller, Dayen and other critics, it's hard to imagine that the new task force will force Wall Street to suffer the consequences of its actions when it has so far escaped prosecution. "Let's remember, Eric Schneiderman hasn't arrested anyone involved in this, and not for lack of authority. He subpoenaed Stephen Baum's foreclosure mill [law firm] in April 2011, the one whose employees were caught dressing up as homeless people. There has been no [further] action on that from his office," said Stoller.
If the big banks are still free and clear come this fall, the president will likely face an angry progressive flank headed into the election.
"It's fair to say everyone realizes while this is a law enforcement exercise, no one is naive about the calendar or momentum everyone has around these issues, coming off [the mortgage] settlement and given our charge to bring accountability and homeowner relief," said a source familiar with the work of the task force. "We need to be quick, we need to be aggressive, we need to have actionable things, and we need to figure out how to make cases much more quickly and aggressively."
Nearly two weeks ago, Schneiderman sent a letter to all the other state AGs inviting them to coordinate with the task force in sharing resources and potentially partnering on investigations that either preceded the settlement or can move forward based on the settlement. Roughly a half-dozen states have indicated they are interested in partnering, according to the source.
For now, the task force is focused on identifying which cases it should pursue given what's already in the pipeline at federal agencies and state offices. "It's sort of a filtering process to figure out what we have in the various areas, what are the various statutes of limitations, what are potential obstacles and upsides and downsides of pursuing a particular avenue," said the source. "What will happen is [states that have a case] will come present to the group, and if it looks like there's something there, absolutely the group will figure out how to provide resources."
President Barack Obama's announcement of the Wall Street task force -- mentioning it in the State of the Union address at the beginning of an election year -- ensured that it would have a high profile.
"He took ownership of this," Schneiderman told Sargent, the Washington Post reporter. "Sometimes people on the left have to take yes for an answer. The President is accepting the challenge. It's time for progressives to say, 'Okay, he's moving with us now, he's using resources of government to aggressively pursue the malefactors of great wealth, as Teddy Roosevelt put it.'"
There appears to be money behind the effort. Schneiderman's team will be based in Washington, D.C., with field staff housed in various U.S. Attorney's Offices. So far, the team has roughly 55 members, including lawyers, analysts, FBI agents and support staff. The president's proposed budget for fiscal year 2013 requests $55 million to investigate financial fraud, but it's unclear how much will go specifically to the new unit.
While Elizabeth Warren declined to suggest a specific director for the team, people familiar with the deliberations said that one of the candidates is outgoing Rep. Brad Miller (D-N.C.), whose district fell victim to GOP redistricting. Miller was an early advocate of legislation targeting subprime lending and a chief sponsor of the Consumer Financial Protection Bureau, which was set up by Warren. Miller has practiced law in North Carolina, although he has not served as a prosecutor.
According to Dayen, the choice of director will make or break the task force. "Whether that's Miller or [Neil] Barofsky or Bill Black or whoever, it's an important appointment obviously for the mechanics of this, but also as a symbol that this won't be the normal type of financial fraud investigation that we've seen at the federal level over the past three years," he said, referring to Barofsky, who was the special inspector general overseeing the Troubled Assets Relief Program until last year, and Black, a former top S&L regulator and author of "The Best Way to Rob a Bank Is to Own One." Dayen has pressed Miller's case at FireDogLake.
The task force is officially a working group within the larger Financial Fraud Enforcement Task Force, a sprawling investigative unit established by the president in 2009 to, he said, "hold accountable those who helped bring about the last financial crisis as well as those who would attempt to take advantage of the efforts at economic recovery."
Schneiderman is one of five co-chairmen; the others are Tony West, assistant attorney general for the Justice Department's civil division; Robert Khuzami, director of enforcement for the Securities and Exchange Commission; Lanny Breuer, assistant attorney general for the Justice Department's criminal division; and John Walsh, U.S. attorney for Colorado. Officials at other federal agencies and state offices are members.
West, Khuzami and Breuer have also served on the larger 2009 task force, whose critics have accused it of going after relatively small-time crooks instead of those most responsible for the financial crisis, including the CEOs of banks that wrongfully foreclosed on struggling homeowners. To date, not a single executive from a major bank or mortgage company has gone to prison for his or her role in the financial crisis.
The new working group will pursue both criminal and civil wrongdoing, including false statements, mail and wire fraud, and failure to comply with the Financial Institutions Reform, Recovery and Enforcement Act of 1989, passed in the wake of the savings and loan crisis. That law empowers investigators to examine matters going back a decade. Many other mortgage-related laws have statutes of limitations less than half as long.
Within days of its formation, the working group subpoenaed 11 of the nation's largest financial institutions as part of an investigation into fraud in the creation and sale of bonds backed by bad mortgage loans. It also expects to see results from longstanding investigations currently being pursued by the Department of Justice, the SEC and various state attorneys general, although officials declined to comment on specifics.
"This will ultimately depend on the coalition that's assembled around these principles," Schneiderman told the Post. "We've now got a progressive coalition that ... can move public officials to take a more aggressive approach."
CORRECTION: An earlier version of this article misdescribed Neil Barofsky's role in the Troubled Assets Relief Program.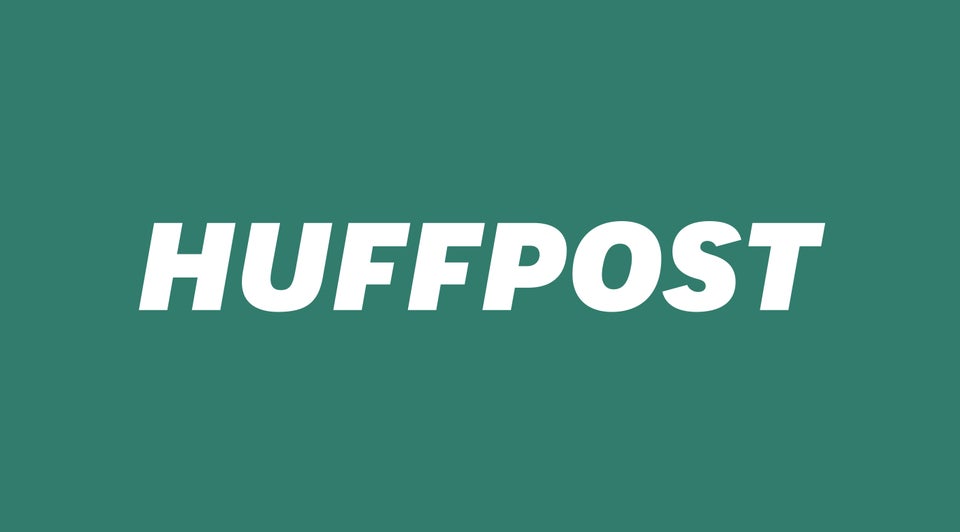 'No Way To Live'
Popular in the Community