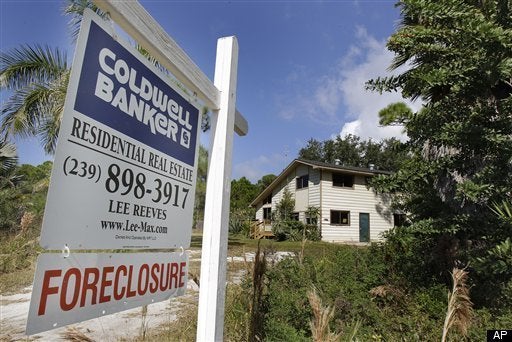 WASHINGTON (By Corbett B. Daly) - U.S. regulators are gearing up for a landmark decision that could be pivotal in the recovery of the housing market -- how much risk can mortgage lenders sell to investors without having to hold on to some of it themselves?
The new standard will determine what loans are deemed safe enough for lenders to sell without holding 5 percent of the value on their own books.
How officials choose to define these new ultra-safe loans -- dubbed qualifying residential mortgages -- will have implications for who can get a mortgage, the price they will pay and how quickly the struggling housing market revives.
"We are playing with dynamite here," said Tim Rood, a partner at The Collingwood Group, a housing consultancy in Washington. "If the borrower is paying more, the borrower can't afford as much house" and home prices would fall, he said.
This 5 percent "risk retention" rule was mandated by last year's rewrite of Wall Street rules to try to improve mortgage underwriting by making lenders bear more of the cost of loans that go bad.
Poor underwriting led to the mountain of bad debt that touched off the financial crisis and led the nation into its deepest recession since the Great Depression.
Federal Deposit Insurance Corp Chairman Sheila Bair wants to require 20 percent down payments to thwart the excesses that fueled the financial crisis. Industry heavyweight Wells Fargo has proposed an even tougher standard: 30 percent.
Loans that do not meet the new "QRM" definition would not be allowed to be fully securitized. Since lenders will be bearing more risk, they will want to pass off their increased costs to the borrower.
"This could easily create a situation where less-than-perfect borrowers have no ability to get mortgages, which could make an already tight mortgage market even tighter," said Jaret Seiberg, an analyst with MF Global in Washington.
That could have serious ramifications for the housing market.
"Mortgages are already hard to get and making them even harder to get will add insult to injury to a stalled housing market," said Diane Swonk, chief economist at Mesirow Financial in Chicago.
"Unfortunately, some of the solutions to avoid another housing bubble would extend the housing bust," she added.
Home prices have been falling since a popular tax-credit for homebuyers expired in the spring and could reach new lows in just a few months, even without a further tightening in credit standards.
The QRM decision, which will be made by a gaggle of regulators from the FDIC to the Department of Housing and Urban Development to the Federal Reserve, is just one of many decisions confronting policymakers that could impact the availability and costs of mortgages.
The Obama administration as soon as next week is expected to unveil proposals for reworking the U.S. housing finance system. In particular, it will need to weigh in on the future of Fannie Mae and Freddie Mac, the two mortgage finance giants who were seized by the government at the height of the financial crisis.
Along with the Federal Housing Administration, Fannie Mae and Freddie Mac, which have taken more than $150 billion in direct taxpayer aid, are the government's biggest props for the shaky mortgage market. Along with the Veterans Administration, this trio backed 86.8 percent of all new residential mortgages last year, according to Inside Mortgage Finance.
A Treasury Department spokesman on Friday said the government had "too big a footprint" in the mortgage market and the Obama administration aimed to make it smaller.
But even as policymakers debate scaling back support for housing, a tough QRM standard could lead more borrowers into loans backed by the FHA.
The FHA, which does not make loans directly but guarantees them for borrowers subject to certain restrictions, is QRM exempt.
(Additional reporting by Dave Clarke; Editing by Andrea Ricci)
Popular in the Community