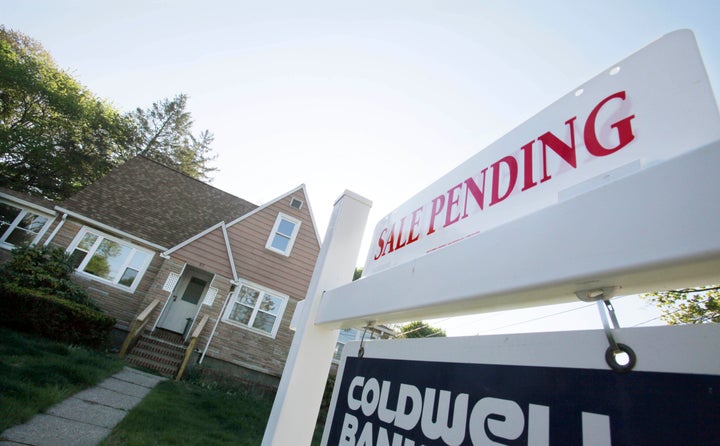 Years ago, homeowners knew their bankers. They knew their mortgage officer, usually by name. However, today they might not even know who owns their mortgage.
Big banks have been buying smaller local banks for years. When the bank is sold, so are the mortgages it owns. In addition, many banks are opting to sell, transfer, or outsource mortgage servicing to other companies or brokers. The transferring of mortgage loans and servicing is a common practice. These transfers can occur the day after closing or many years later.
When a mortgage is transferred or sold, the new owner must abide by the initial terms of the mortgage and the accompanying security agreement and note. The good news to homeowners is that the terms cannot change without a new agreement being signed by all parties. Should those terms change, borrowers do have recourses to protect their interests.
When a loan is sold or transferred, the Federal Trade Commission's rules state that the new owner of the loan must send borrowers notifications of the transfer 30 days before it occurs. This notice should include the new owner's contact information (name, address, and telephone number), the date the new owner will take ownership of the loan, the person or party authorized to receive legal notices, who to contact about loan payment issues, and where the transfer of ownership will be recorded.
However, when the servicing of a mortgage is transferred or sold, it could impact the borrower because the mortgage servicer is the one responsible for receiving and crediting payments. The company that services your mortgage is also responsible for mailing notices about late payments, assessing any late fees, and overseeing escrow accounts. They are also the entities responsible for instigating collections, implementing payment plans, and filing and overseeing the foreclosure process.
It should also be noted that the servicer that sends borrowers their mortgage statements may or may not be the same as the investor of their mortgage. Servicers are bound by "Pooling and Servicing Agreements," also known as PSA's, with each loan's investor. These agreements give them certain responsibilities and set forth the authority the servicer has in regard to those responsibilities. The terms of the agreement state what the servicer is allowed, or not allowed, to do in regard to the mortgage. A document entitled Finding Pooling and Servicing Agreements for Securitized Mortgage Loans describes the steps necessary to locate public securitized agreements.
The Federal Trade Commission (FTC) has provided homeowners rights in the event their mortgage servicing is sold.
• Fifteen (15) days notice must be provided to the borrower, informing them of the transfer and providing them with the name, address, and telephone number of both the old and the new servicer. The notification should also include the date you should discontinue sending payments to your previous servicer and the date you should start making payments to your new servicer. The notification should advise you that the terms of your mortgage will not change. It should also tell you who to contact if you have any questions and provide information about the status and any changes to optional insurance policies. Usually, this notification will be sent by the old servicer, as well as the new servicer. If you receive a notification from only the new servicer, contact your original servicer to verify the information, using the contact information you already have, just in case the information provided in the notification is not accurate.
• Homeowners who send payments to the old servicer cannot be charged late fees for 60 days after the transfer. If a homeowner is charged a late fee or reported as late to a credit bureau in this case, a written letter should be sent to the new servicer requesting correction. The FTC provides a sample letter to credit bureaus on their website.
These are important issues to stay abreast on, especially if your mortgage is late or in default. According to the FTC, mortgage servicing companies can charge for "default-related services," such as property inspections or property maintenance. These fees will then be passed onto the borrower. In the event you are behind on your mortgage payments or find yourself in default, the FTC offers the following advice to homeowners to protect themselves and to prevent any unwarranted or unnecessary fees.
"If you find yourself in this situation, stay in touch with your servicer. Servicers have different policies about when they will order default-related services. Some may not order property inspections or property preservation work if you let them know each month that you are still living in the home, keeping it well maintained, and are working with them to resolve the default on your account. Even so, it's important to review your billing statements carefully and question added fees. If fees appear on your statement under general headings like "other fees" or "corporate advances," contact your servicer - in writing - as soon as possible to get an explanation of those fees and a reason they've been charged to your account."
Should you contact your mortgage servicer in writing, know that they are required to respond to you promptly. State your issue in writing and make sure you include your account number. The servicer must respond in writing within 20 business days of receipt to acknowledge that they have received your communication. Their investigation, findings, and any subsequent corrections must be made within 60 business days. Written notice of those findings and any action taken must be sent to the borrower. In the meantime, the FTC urges borrowers to continue making their mortgage payments in full and on time, making sure they don't deduct any disputed fees from their payments. Partial payments can result in a late fee or a denial of the payment being accepted, which could result in foreclosure.
If you are working through a loan modification many, but not all, servicers will transfer the loan modification request file to the new servicer. Either way you must be your own best advocate and that means staying on top of the new servicer and resubmitting paperwork to them if necessary.
If you communicate with your mortgage servicer in writing and do not receive an adequate response, you should notify your local or state consumer protection office. A complaint can also be sent to the Department of Housing and Urban Development and to the FTC at the addresses below.
Office of Single Family Housing
Housing and Urban Development, Room 9282
Washington, DC 20410
Correspondence Branch
Federal Trade Commission
Washington, DC 20580
Anna Cuevas, ex-bank executive turned homeowner advocate known as "America's Loan Modification Guru," has empowered and guided thousands of Americans in keeping their homes from foreclosure through loan modification self-advocacy. A popular blogger (askaloanmodguru.com), Cuevas has been called a "superhero of the loan modification industry" and has been nominated for CNN's Heroes. She is the #1 bestselling author of SAVE YOUR HOME Without Losing Your Mind or Money.
Content concerning legal matters is for informational purposes only, and should not be relied upon in making legal decisions or assessing your legal risks. Always consult a licensed attorney in the appropriate jurisdiction before taking any course of action that may affect your legal rights.