The five big banks that agreed in a $25 billion mortgage settlement to reform foreclosure practices have continued to "dual-track" homeowners, an abusive technique that pushes families out of homes they thought their bank was trying to help them save, according to a new report by a monitor overseeing the settlement in California.
The report, by Katherine Porter, a University of California-Irvine law professor, is the first official look at the progress the banks have made in complying with the terms of the deal, reached in March after federal and state investigations. Bank of America, JPMorgan Chase, Citigroup, Wells Fargo and Ally Financial have until Wednesday to implement hundreds of "servicing" reforms mandated by the settlement, or face penalties of up to $1 million per occurrence. HuffPost recently reported that the settlement has yet to spur discernible change in bank behavior.
"We have met all servicing standards requirements on time and will meet remaining requirements under the settlement," said Bank of America spokesman Richard Simon in a statement. "Bank of America has and will continue to work with urgency to help our customers avoid foreclosure."
The other banks involved in the settlement did not immediately respond to a request for comment on the report.
Porter, who was appointed by California Attorney General Kamala Harris to oversee the settlement, focused on dual-tracking she said because it is one of the most harmful servicing practices that banks were required to reform. Dual-tracking also suggests broader institutional problems that have plagued the foreclosure industry for years, including a lack of communication between various departments at mortgage companies, she said.
She has "tempered optimism" that banks will stop dual-tracking and make other reforms required by the settlement.
The report's conclusions are limited. It deals only with California homeowners, but still offers some concerning statistics. Over the past six months, Porter's small team of law students and attorneys sifted through 1,482 complaints from California families. Of those, "at least" 224 complaints concerned dual-tracking, according to her report, which deals only with California homeowners.
Her team received half as many complaints about dual-tracking in September as it did in August, which is a hopeful sign, Porter said. But in August, a full 25 percent of those complaints were for dual-tracking, she said.
This is a practice that mortgage companies should have stopped long ago, she said. "Consumers shouldn't need a law professor as their ally."
Porter said her team has intervened with mortgage companies to stop dozens of wrongful foreclosures. One of the borrowers the group helped was "Patricia," from Lakewood, Calif., who found a notice of sale in her flower garden on Sept. 2, despite her "diligent efforts" to obtain a modification. The California Monitor Program was able to help Patricia postpone the sale date, the report says.
"We've seen a somewhat painful implementation period for families," Porter said. "Banks were given six months because these changes require major retooling. But there has been pain families while waiting for it to take effect."
As part of the national settlement deal, the banks also agreed to write down $10 billion in mortgage debt and offer other homeowner assistance. That relief has also been slow, though it is still early.
UPDATE: 10/3/12 10:69 a.m. -- JPMorgan Chase, Wells Fargo and Ally Financial responded to a HuffPost query with statements about their compliance with the mortgage settlement.
"Wells Fargo has met its requirement to implement the servicing standards outlined in the National Mortgage Servicing Settlement that was announced last February," a spokeswoman said.
A JPMorgan Chase spokeswoman said the bank had met all 320 servicing reforms. "This has been an enormous effort, as the standards cover all aspects of the servicing business, and cover such matters as single point of contact, customer service, loss mitigation, anti-blight and tenants rights," she said.
A spokeswoman for GMAC Mortgage, which is a subsidiary of Ally Financial, said: "GMAC Mortgage is working closely with the Office of Mortgage Settlement Oversight to ensure compliance with all aspects of the settlement, subject to internal and external independent validation."

Related
Before You Go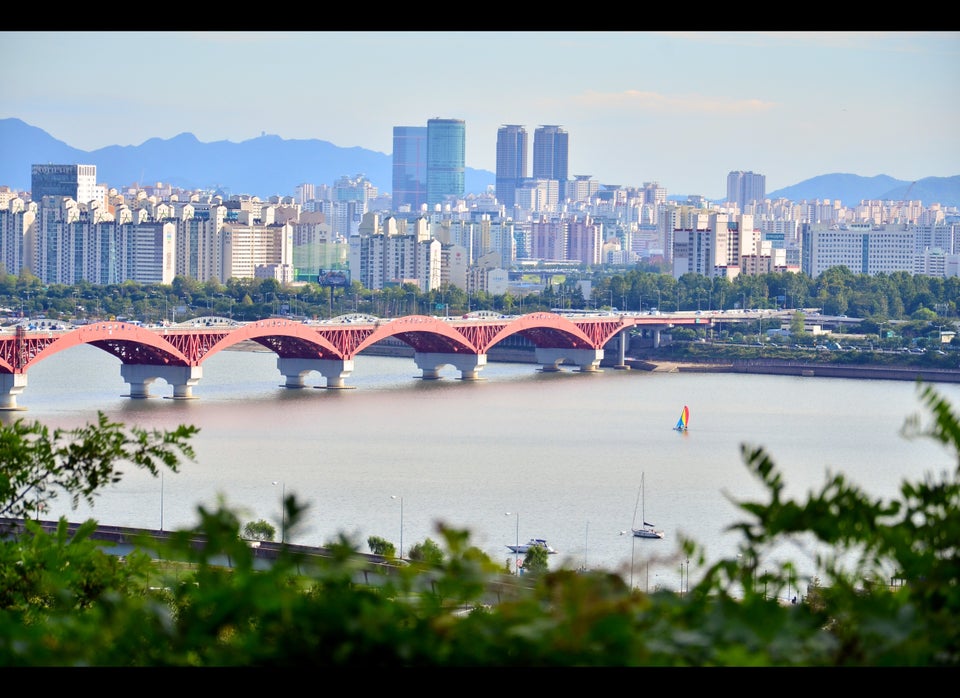 10 Hottest Housing Markets In The World
Popular in the Community